300 Hour Yoga Teacher Training in Rishikesh (Advanced Yoga TTC) - 28 Days
Kunjapuri Sunrise Temple Darshan
Vashistha's Cave Visit (Gufa)
Trekking To Local Temples
Overview - 300 Hour Yoga Teacher Training in Rishikesh (Advanced Yoga TTC) - 28 Days
Feel free to enrol for this 300 Hour Yoga Teacher Training in Rishikesh at one of the best yoga teacher training school in Rishikesh and learn the practices in a peaceful and calm atmosphere taught by expert yoga teachers. The mission of this course is to help students learn about yoga and achieve inner peace and contentment through the art of ancient yoga teachings and maintain it even after going back from the ashram.
Are you looking to discover the root and basis of Yoga to its core? This 300 Hour Yoga Teacher Training in Rishikesh (Advanced Yoga TTC) will help you to explore and head on the path of self-realization, discovery and help you to connect with yourself to the innermost level and bring out peace within.
Have any question?
No money will be charged, feel free to enquire.
Images Gallery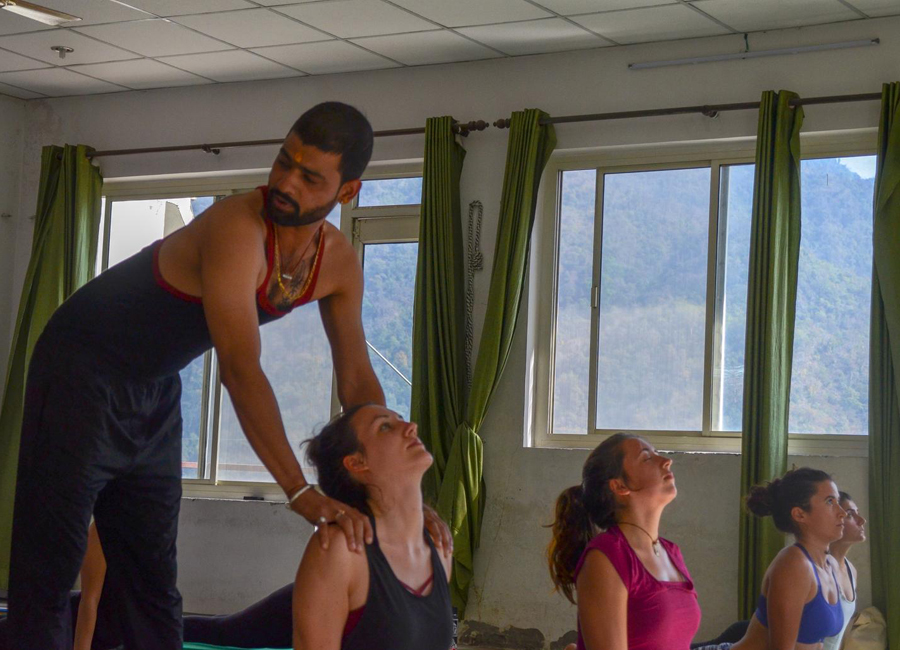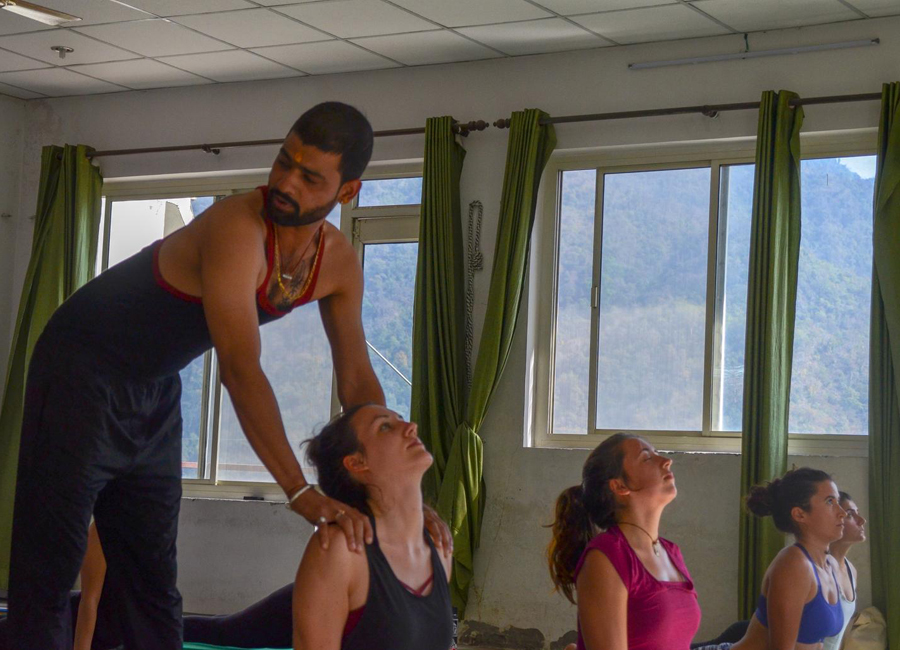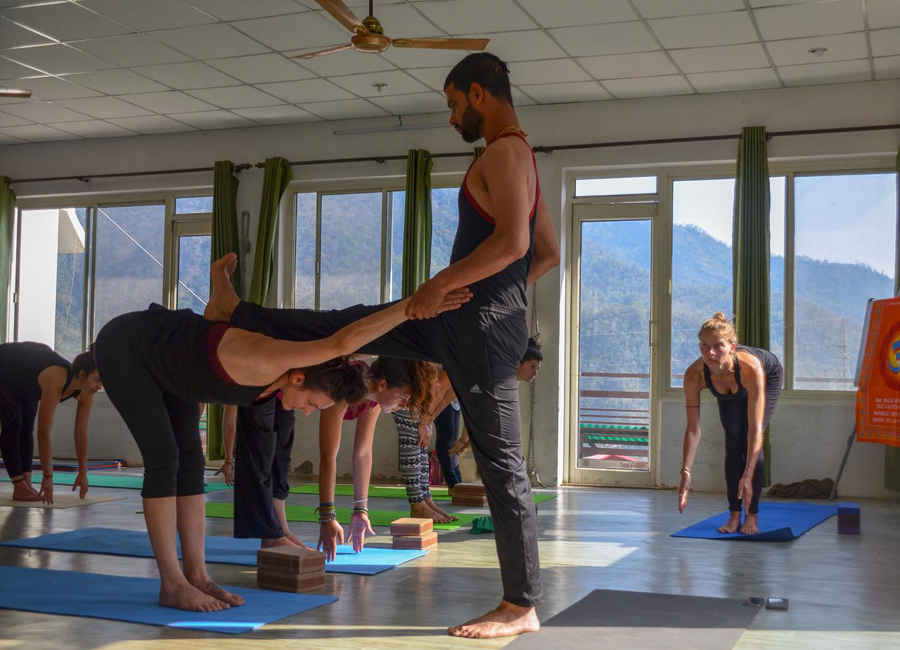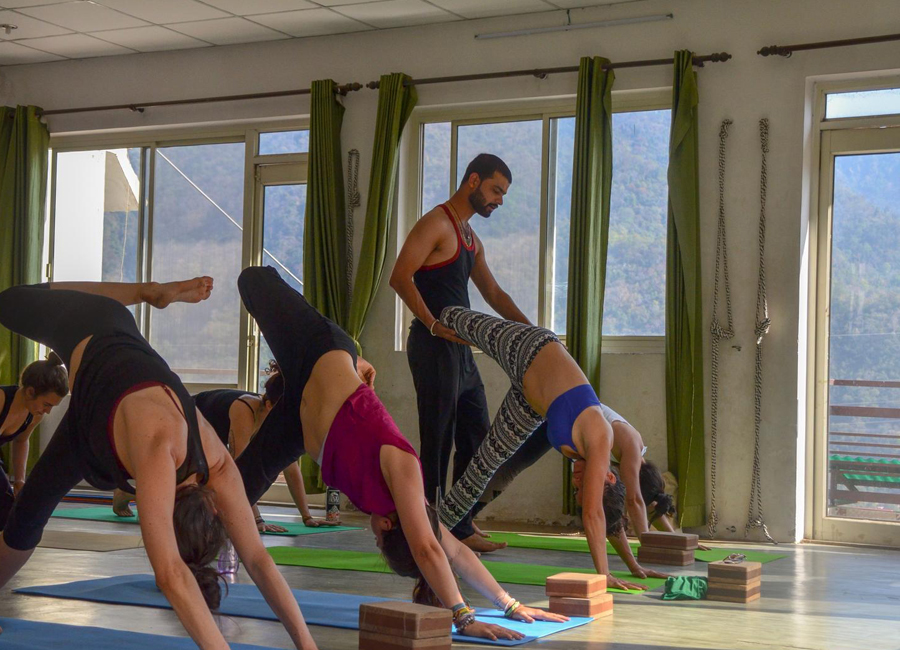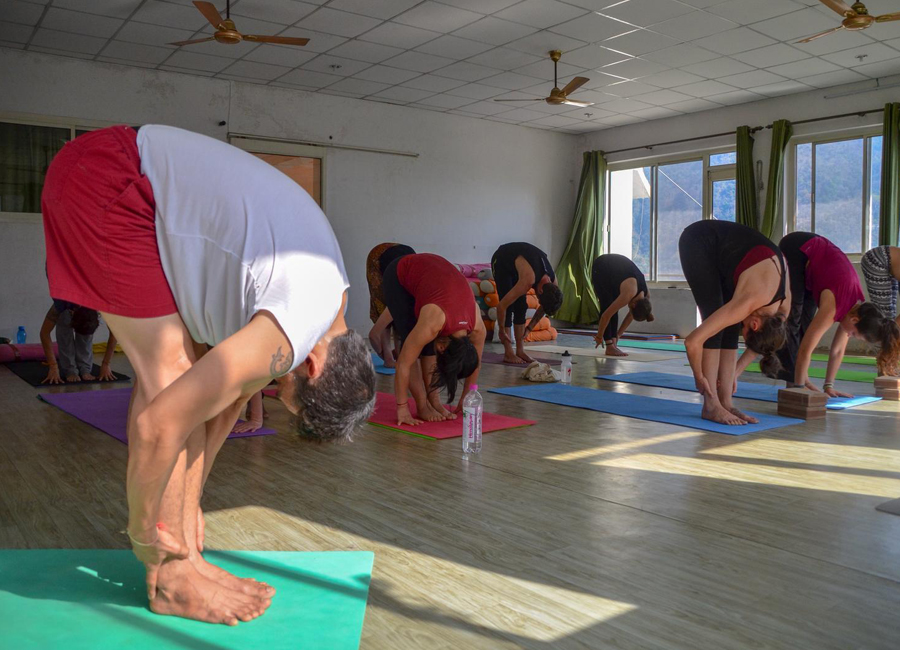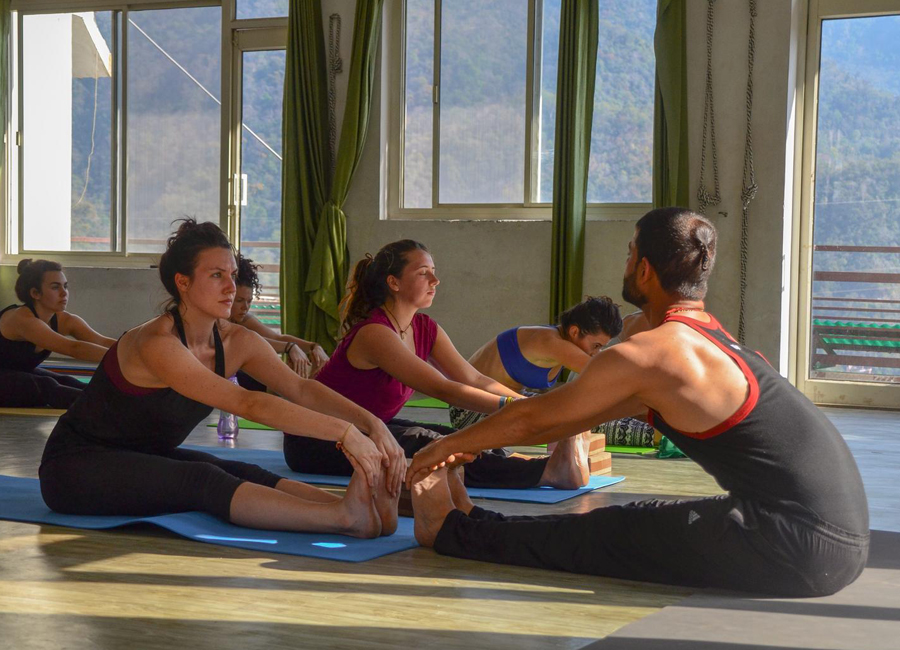 Program
This 300 hour yoga teacher training course is ideal for all those who have completed 200 yoga teacher training and are now seeking to delve deep into levels of yoga practice and yogic wisdom. The basic purpose of this course is to expand the knowledge gained in 200 hour yoga teacher training certification and delve deep in the heart and soul of yoga. This 300 Hour Yoga Teacher Training in Rishikesh (Advanced Yoga TTC) has been preached by the best yoga teachers of India and is like an expanded version of the beginner's phase, with intense practice as well as deeper understanding and knowledge of the yogic wisdom and acumen.
Irrespective of the reason, whether you are looking for personal growth or to expand your horizon in terms of professional growth including giving a boost to your yoga teaching wisdom and skills or to share your experience with others, it is certainly the best course to get enrolled into. It is definitely going to be worth in terms of learning and practising and also for an amazing transformation that will certainly take an individual to the next level of spiritual growth and development.
Upon Completion:
You will gain some of the most life-changing skills.
Obtain global recognition of RYT 300 hour yoga teacher training under the ministry of Yoga Alliance as a yoga instructor of quality standards.
Achieve thorough comprehension into advanced practices of yoga under the guidance and mentorship of highly recognized teachers, practitioners.
Develop physically, mentally and spiritually with the tools of mindful practices while you learn how to overcome many obstacles that life throws at you.
Learn how to safely get into the most complex positions and Asanas with confidence and lack of difficulty.
Accommodation
The ashram is located next to the famous Lakshman Jhula (also known as the hanging bridge) and the holy river Ganges. The ashram provides a beautiful location to learn and practice yoga in peace as it is situated in the foothills of the great Himalayas. Shops, cafes, restaurants, ATM and organic stores are located close to the ashram.
Both single and double rooms are available according to the student's needs. All the rooms are neat and clean and have attached bathrooms with western toilets and hot shower. The rooms also have an attached balcony with a breathtaking view of Himalayan mountains. Bedsheets, pillows, bath towels, toilet paper, blankets, and welcome amenities are provided to the students. Wifi is available on every floor and water and laundry services are also available.
The ashram also offers budget accommodations. These rooms are separate from the main building and don't have a balcony or mountain view. All of the other facilities are also available with these rooms.
Syllabus
Sacred Mantra Chanting – The aim is to feel connected spiritually with the universe.
Yoga Asanas/Postures – Students will learn about different styles and how to increase flexibility, discipline and overall strength. The syllabus will cover different styles of yoga including Vinyasa yoga, Ashtanga yoga, Hatha yoga and so.
Breathing Practice/Pranayama – It is very important in order to learn about Yoga and is like a key heading to Meditation.
Mudra or Yoga Gestures – Learning and practising them impacts an individual's mental and spiritual characteristics.
Energy Lock or Bandhas – It helps in overall a person to feel and get strengthened all inside out.
Meditation – The aim is to reach near to self-realization.
Yoga Nidra – The aim is to understand and experience the real meaning of relaxation.
Yoga Cleansing – Along with removing blockages, it helps in learning how to breathe and meditate properly.
Anatomy and Physiology – Good understanding and knowledge of the physical body help in preventing injury during, before or after practice. Being aware of both physical and spiritual yoga anatomy is important and taken care of at our Yoga school in India.
Yoga Philosophy – A key to establishing a fully-fledged yogic practice and gain yogic strength.
Yoga Therapy – It helps to identify mental, physical or emotional disorders and through therapy, students get help to fight with them.
Teaching Practice – Students will be given the chance to practice their skills in front of their gurus and peers.
Teaching Methodology – For a good yoga teacher, it is important to be aware of every aspect and in this phase, students will learn about the creation of a peaceful and healthy class environment mandatory to enjoy the transformation.
Things to Do
You can do the following things while your stay at Rishikesh:
Do a nutrition and lifestyle medical screening with the resident medical adviser
Go hiking in the mountains and local valleys
Go horse riding with local trained horses
Go skiing in the winter, they can assist with the transportation to the nearest skiing slope 30 minutes away
Make your own mandala paintings, dreamcatcher, and art
Visit the Dracula's Castle located nearby in Bran
Food
All meals are prepared hygienically by our expert chefs and the vegetables used are organically grown. Only vegetarian meals are served and are included in the fees.
During the stay, all the students are expected to be on a sattvic diet which helps to keep the body fit and calm the mind. The menu has been prepared by Master Chef Sandeep Semwal who has many years of experience working at 5-Star hotels and restaurants all around the globe. Chef Sandeep has a vast knowledge about sattvic food and focuses on hygienic preparation of food so that it doesn't lose its nutritional value.
The following Meals are included:
The following dietary requirement(s) are served and/or catered for:
Vegetarian
Organic
Other dietary requirements on request
If you have special dietary requirements it's a good idea to communicate it to the organizer when making a reservation.
What is Included
The 300 hour yoga teacher training course (Fusion Course) fees include the following
Pickup from the airport
28 nights shared Accommodation
3 x Daily Yogic meal, detox juices, and teas
Every Weekend excursions (one of the old & traditional KunjaPuri Temple in the Himalayas, famous Vasist cave in Rishikesh, Aarti at parmarth Niketan, cooking class)
yoga material ( Yoga mat, books, notebook, pen, Pencil & body cleansing kit, etc)
2 x 60-minute ayurvedic massage or Swedish massage.
Morning Himalayas tour and Rishikesh market or local tour in the city.
What is not Included
Airfare
Personal Expenses
Drop off from school to airport
How to Reach the school
By Airplane
Please book your flight to arrive at Indira Gandhi International Airport (DEL), from there you can take a flight to Jolly Grant Airport (DED). Upon your arrival, you can find many taxis to Rishikesh


By Bus
From Indira Gandhi International Airport (DED), you will have to take a taxi to ISBT (Inter State Bus Terminal). From there you can find many governments and private buses to Rishikesh.


By Train
The nearest railway station is Haridwar railway station. From there you can find many cabs and buses to Rishikesh. If you want any help with the pickup from Haridwar you can contact the school and let them know.
Cancellation Policy
The reservation requires a payment of 20% of the total price.
​​​​​​​
If the booking is cancelled one month (31 Days) prior to the start of the retreat/course you will get 90% refund of the booking amount.
If the booking is cancelled 30 to 15 Days prior to the start of retreat/course, you will get 50% refund of the booking amount.
No refund will be given if the retreat/course booking is cancelled less than 15 days prior to the start of the course. Although we can adjust the 50% of your paid amount to any other retreat/course you book with us in future.


The remaining amount shall be paid on arrival to the course/retreat location.
Similar Courses & Retreats