Yogi Gopal
Yoga Teacher Trainer
About
I am Yogi Gopal belong up hills of the Himalayas in Uttarakhand. I am 200 hour certified yoga teacher and practicing yoga from last 5 years which helped me to gained lots of insights about life. I am currently teaching in one of the famous yoga school in Rishikesh - Rishikesh YTTC where my work is to help students to perform yoga asans correctly.
Have any question?
Contact Yogi Gopal now
Your message will be sent to Yogi Gopal directly
Other popular Yoga Professional

Yoga Teacher

E-RYT 500, Yoga Philosophy, Pranayama & Medit ...

Yoga Teacher Trainer

Viniyasa Flow Teacher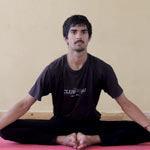 Yoga Teacher

Founder at Shiva Yoga Peeth