200 Hour Yoga Teacher Training in Rishikesh (Yoga In Himalayas) - 28 Days
Trekking To Local Temples
Overview - 200 Hour Yoga Teacher Training in Rishikesh (Yoga In Himalayas) - 28 Days
This offered 200 hour yoga teacher training program in Rishikesh India is affiliated with Yoga Alliance USA. In addition, we have the youngest squad of yoga teachers, though they seem to be young but they are very talented as well as highly knowledgeable.
200 hour yoga teacher training in Rishikesh is the new trend which is being widely accepted by people from all around the world, for this particular teacher training program you will be getting a certification, so that you can easily work as a yoga teacher anywhere in the world. This particular course will help you with all the basic elements of yoga such as Asana, meditation, anatomy, breathing techniques and many more dynamic techniques which can help you with your health immensely.
The teachers have been joined to their roots of yoga from the very beginning and have learned from the best, they have been brought up in the Gurukulam environment hence they know about discipline and practice.
Have any question?
No money will be charged, feel free to enquire.
Images Gallery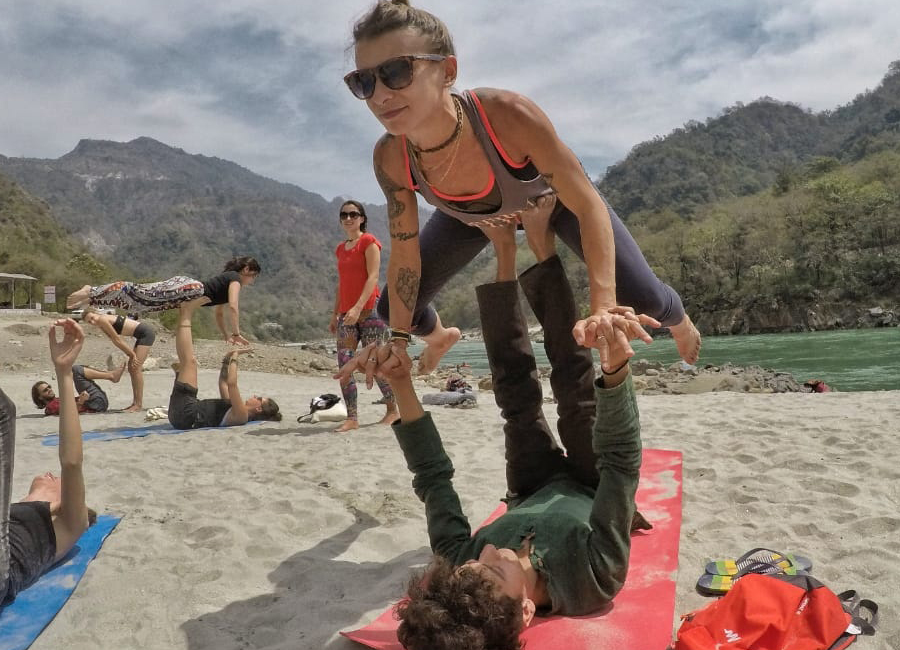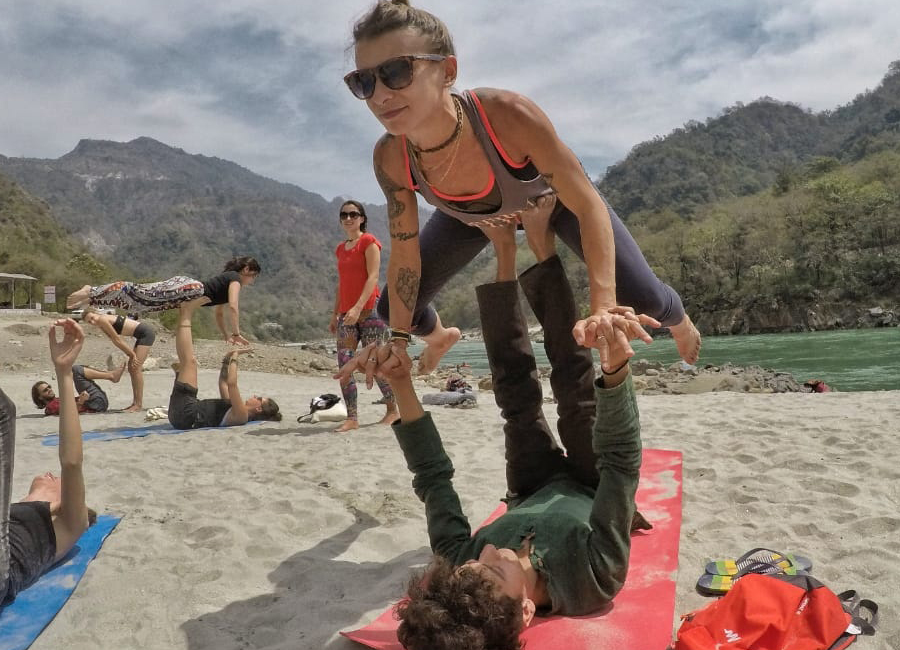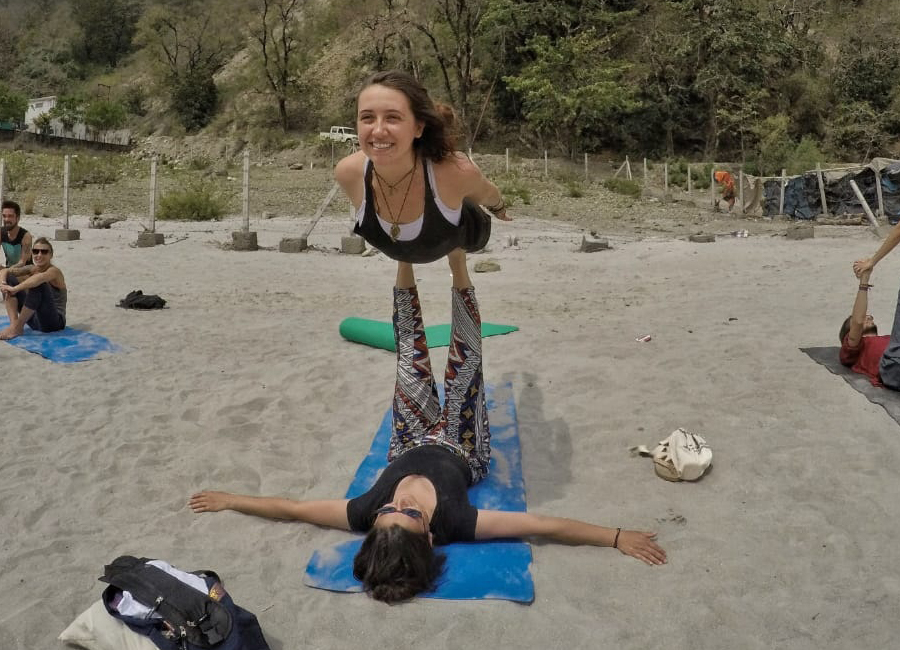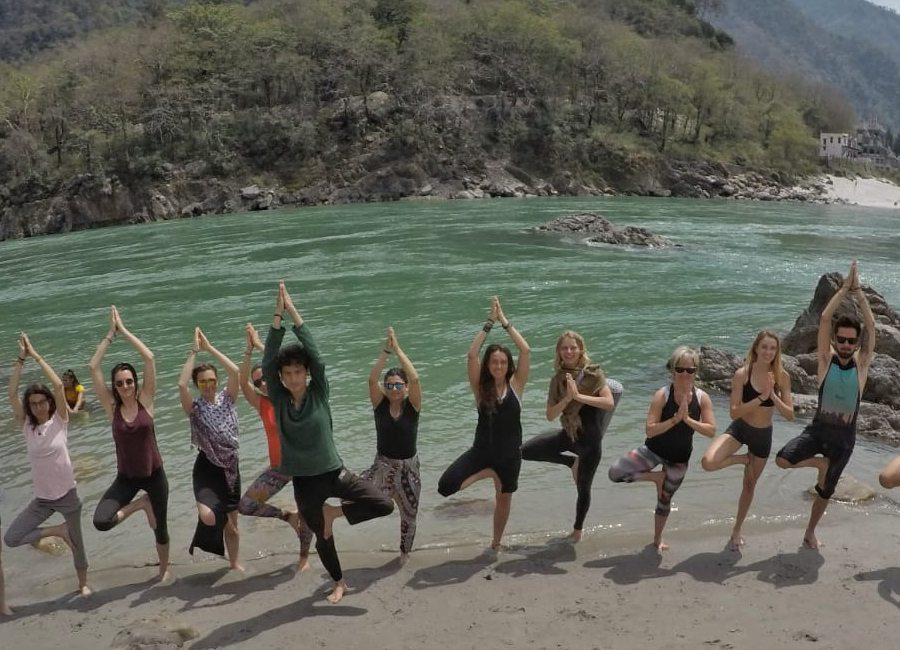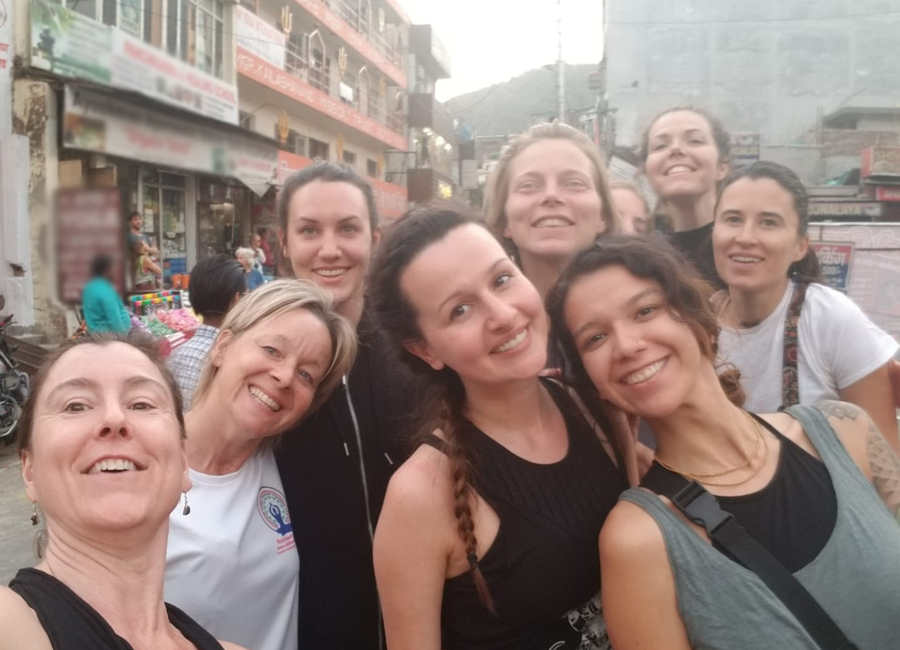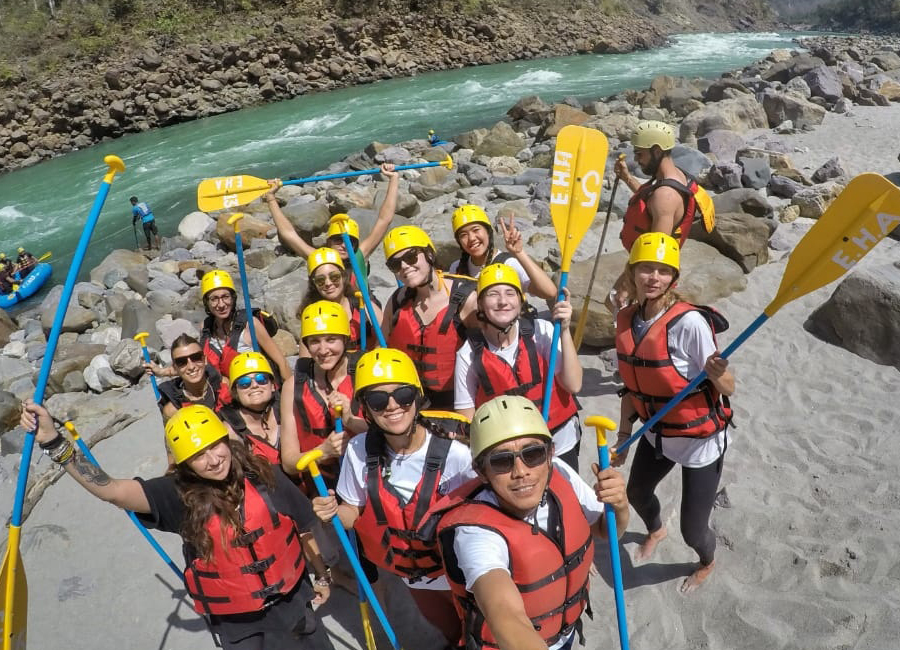 Program
There are multiple things that make this 200 Hour Yoga Teacher Training in Rishikesh (Yoga in the Himalayas) different from other institutions, the first being a healthy environment, the ambience has all the best qualities suited for a healthy mind, you can find peace and serenity in our vicinity, with multiple yoga teachers who excel in their particular field.
It's most noteworthy and great opportunity especially relevant for those who would like to deepen their practice, reach new levels safely and explore the path of Yoga. Through the yoga teacher training courses & yoga retreats, furthermore, the centre aims to spread and preserve traditional Yoga through its well-crafted yoga teacher training courses and yoga retreats, in the holy Yoga capital of "Rishikesh", India.
There is a proper stipulate hour for each activity, there are meal hour, mantra chanting period and at the weekends, people can visit nearby places for recreation. Practising yoga would definitely wipe out all the stress and toxicities of your life. It would help discover your inner self and potentials, which you never knew existed in your system. All the asanas are taught right from the basic level so even beginners would face no problem. Other than asanas, meditation is also taught. Meditation helps calm you stressed and sometimes overstressed nerves.
Upon Completion
Become eligible to register with Yoga Alliance as RYT(Registered Yoga Teacher)
Able to teach Hatha, Asthanga & Vinyasa yoga.
Able to run and manage a yoga studio
Become more spiritual
Syllabus
Mantra Chanting:
Mantra chanting is an effective way to align your vibrations and awareness with the aspects of the self and infinite. It is great for improving concentration, attention, focus and acts an effective method to release emotions.
Om chanting
MahaMrityunjaya Mantra
Gayatri Mantra
Guru Vandana (prayer to Guru)
Prayer before class & Meal.
Pranayama:
Pranayama is generally defined as breath control. Although this interpretation may seem correct in view of the practises involved, it does not convey the full meaning of the term. The word pranayama is comprised of two roots: 'Prana' plus 'Ayama'. Prana means vital energy or life force.
Study
Introduction of Pranayama
Benefits of pranayama
Explain the pranic body
Prana and lifestyle
Breath, health & Pranayama
Pranayama and the spiritual aspirants
Practical & Theory
Nadishodhana Pranayama
Sheetali pranayama
Sheetkari Pranayama
Bramari Pranayama
Ujjayi Pranayama
Bhastrika Pranayama
Kapalbhati Pranayama
Surya Bheda Pranayama
Mudras
Jnana Mudra
Chin Mudra
Yoni Mudra
Bhairava Mudra
Hridya Mudra
Shambhavi Mudra
Khechari Mudra
Kaki Mudra
Bhoochari Mudra
Akashi Mudra
Bandha (Energy Lock)
First definition of the bandha is that by restraining or locking the muscle on a Physical level.
Preparation for Bandha
Benefits of Bandha
MulaBandha
JalandharaBandha
UddiyanaBandha
Asthanga Yoga:
Ashtanga yoga is a way of internal purification for revealing the universal self, which consists of eight spiritual practices which sync the movements of the body with the breath and mind.
Standing Pose
Hasta Padangusthasana & Pada Hastasana
Utthita Tri Konasana
Parivrtta Tri Konasana
Utthitan Parsva Konasana
Parivrtta Parsva Konasana
Prasarita Padottanasana A, B, C & D
Utthita Parsvottanasana
Daily Schedule
This is a sample schedule. The actual schedule at the time of the course may vary.
05:00 Wake up
05:30 Morning tea
06:00 Pranayama, meditation, mantra chanting and Shak-karma
07:30 Hatha yoga
09:15 Breakfast
10:00 Yoga philosophy
11:15 Teaching methodology, adjustment & alignment
12:15 Lunch
14:15 Ashtanga yoga
16:00 Anatomy
17:20 Group discussion, silent meditation or self-study
19:00 Dinner
Included Outings
The following excursions are included:
White river rafting
Mountain trekking
Rishikesh Market tour
Parmarth Niketan Aarti
Waterfall
Traditional Indian food cooking class
Food
All meals are prepared hygienically by our expert chefs and the vegetables used are organically grown. Only vegetarian meals are served and are included in the fees.
During the stay, all the students are expected to be on a sattvic diet which helps to keep the body fit and calm the mind. The menu has been prepared by Master Chef Sandeep Semwal who has many years of experience working at 5-Star hotels and restaurants all around the globe. Chef Sandeep has a vast knowledge about sattvic food and focuses on hygienic preparation of food so that it doesn't lose its nutritional value.
The following Meals are included:
The following dietary requirement(s) are served and/or catered for:
Vegetarian
Organic
Vegan
Gluten-Free
Yogic
Other dietary requirements on request
(If you have special dietary requirements it's a good idea to communicate it to the organizer when making a reservation).
Things to Do
Following is the list of activities which are not included in the package but can be arranged upon request
Adventure in the Himalayas
Attending Ganga Arti and listening to live music in Beatles Ashram
Ayurvedic massage and therapies
Bodysurfing
Bungee jumping
Cafe hopping
Camping and bonfire
Cliff jumping
Flying fox
Hot air ballooning
Kayaking
Mountain biking
Parasailing and paragliding
Rappelling and rock climbing
Trekking
What is Included
The 200 Hour Yoga Teacher Training in Rishikesh (Yoga in the Himalayas) fees include the following
You can stay with us for 28 days.
3 x Daily Yogic meal, detox juices, and teas
Every Weekend excursions (one of the old & traditional KunjaPuri Temple in the Himalayas, famous vasist cave in Rishikesh, Aarti at parmarth Niketan, cooking class)
yoga material ( Yoga mat, books, notebook, pen, Pencil & body cleansing kit, etc)
Morning Himalayas tour and Rishikesh market or local tour in the city.
1 x 60-minute ayurvedic massage or Swedish massage.
What is not Included
Airfare
Personal Expenses
Drop off from school to airport
How to Reach the school
By Airplane
Please book your flight to arrive at Indira Gandhi International Airport (DEL), from there you can take a flight to Jolly Grant Airport (DED). Upon your arrival, you can find many taxis to Rishikesh


By Bus
From Indira Gandhi International Airport (DED), you will have to take a taxi to ISBT (Inter State Bus Terminal). From there you can find many governments and private buses to Rishikesh.


By Train
The nearest railway station is Haridwar railway station. From there you can find many cabs and buses to Rishikesh. If you want any help with the pickup from Haridwar you can contact the school and let them know.
Cancellation Policy
The reservation requires a payment of 20% of the total price.


If the booking is cancelled one month (31 Days) prior to the start of the retreat/course you will get 90% refund of the booking amount.
If the booking is cancelled 30 to 15 Days prior to the start of retreat/course, you will get 50% refund of the booking amount.
No refund will be given if the retreat/course booking is cancelled less than 15 days prior to the start of the course. Although we can adjust the 50% of your paid amount to any other retreat/course you book with us in future.


The remaining amount shall be paid on arrival to the course/retreat location.
Similar Courses & Retreats