200 Hour Yoga Teacher Training in Bali (Multi-style Yoga TTC) - 24 Days
Overview - 200 Hour Yoga Teacher Training in Bali (Multi-style Yoga TTC) - 24 Days
Experience a life-changing and unforgettable journey of your personal and professional development with 200 Hour Yoga Teacher Training in Bali (Multi-style Yoga TTC). This 200 hour yoga teacher training course originated in Rishikesh, India, the renowned yoga capital of the world and has been a huge success for students worldwide. The creators have brought their authentic teaching techniques and extensive knowledge of yoga to the peaceful and picturesque landscapes of Bali to provide you with the ultimate experience. Whether you are aspiring to become a qualified yoga teacher or searching to deepen your knowledge and practice, The 200 Hour Yoga Teacher Training in Bali (Multi-style Yoga TTC) course is tailored to fulfil and exceed all of your personal goals. We welcome you to join them in Bali for the journey of your lifetime.
Have any question?
No money will be charged, feel free to enquire.
Images Gallery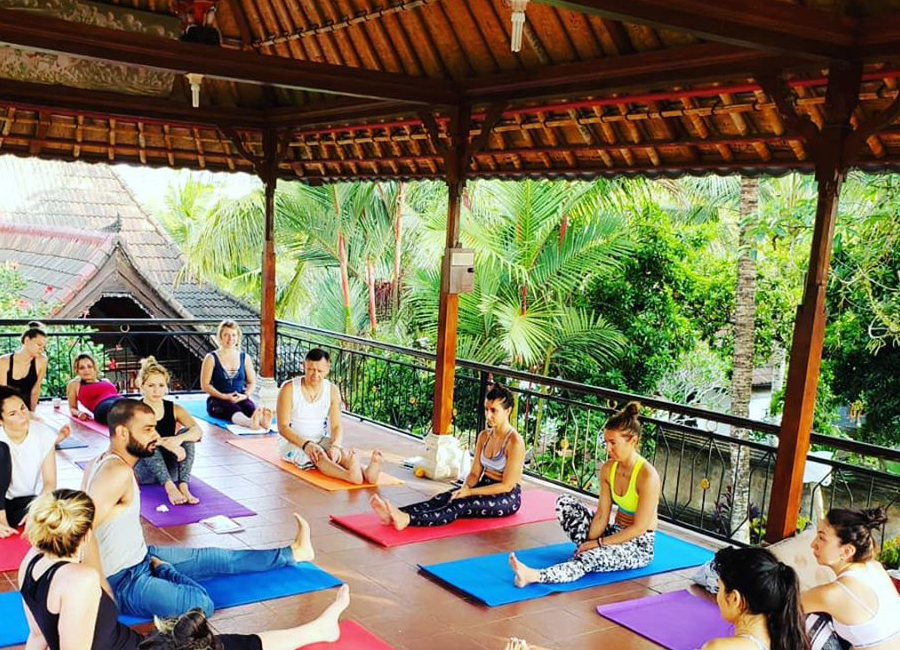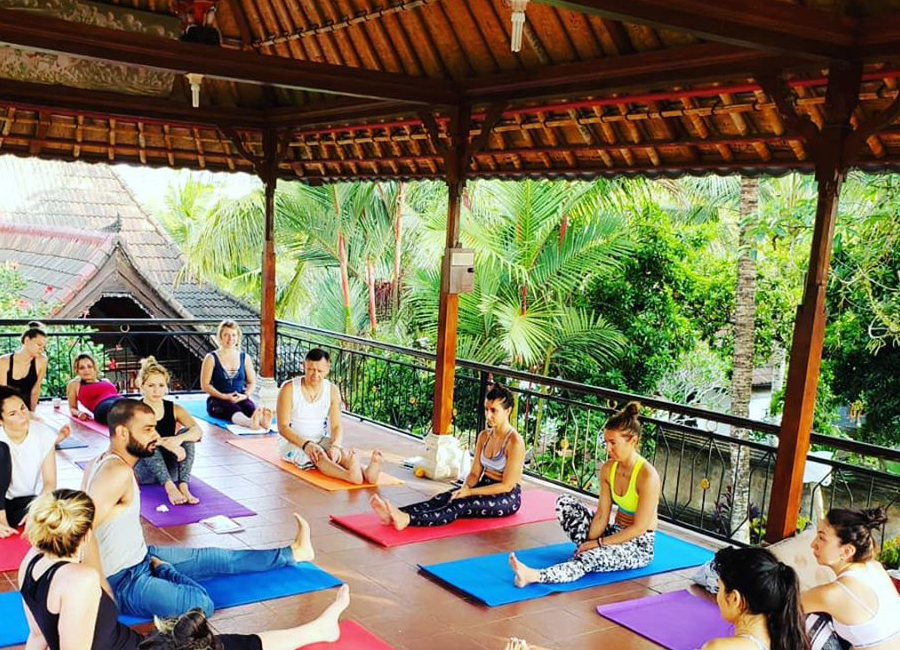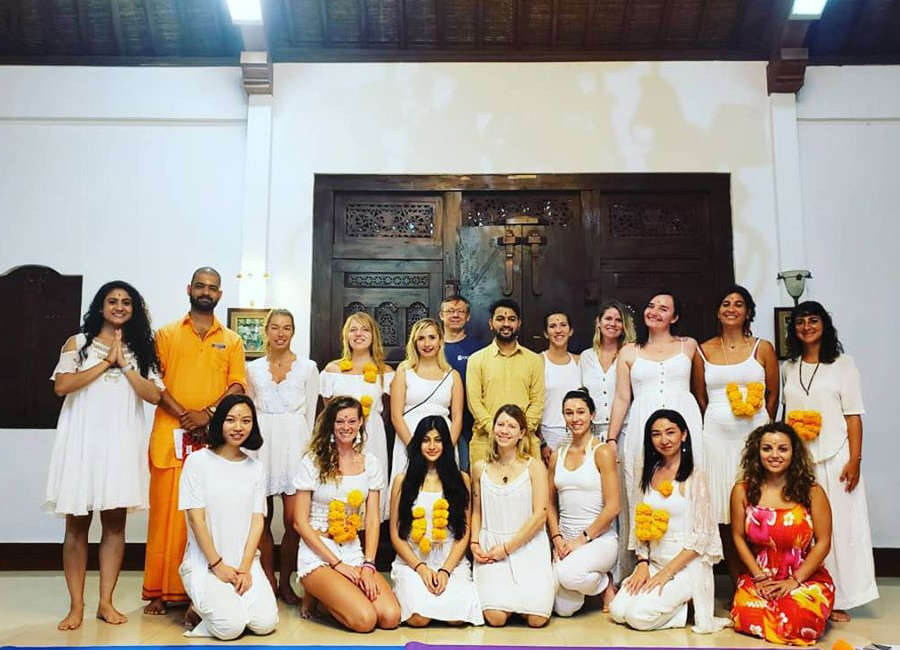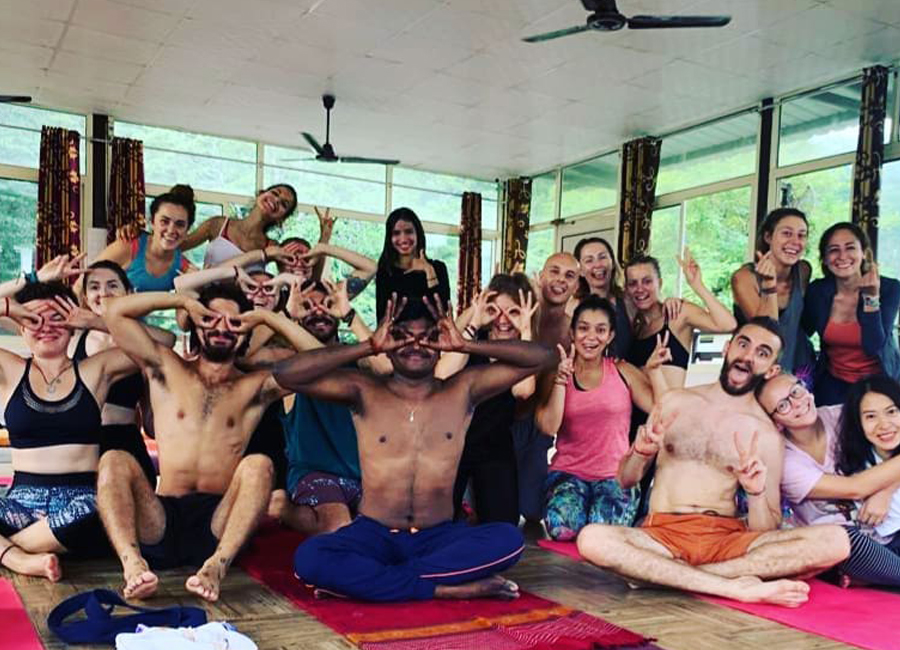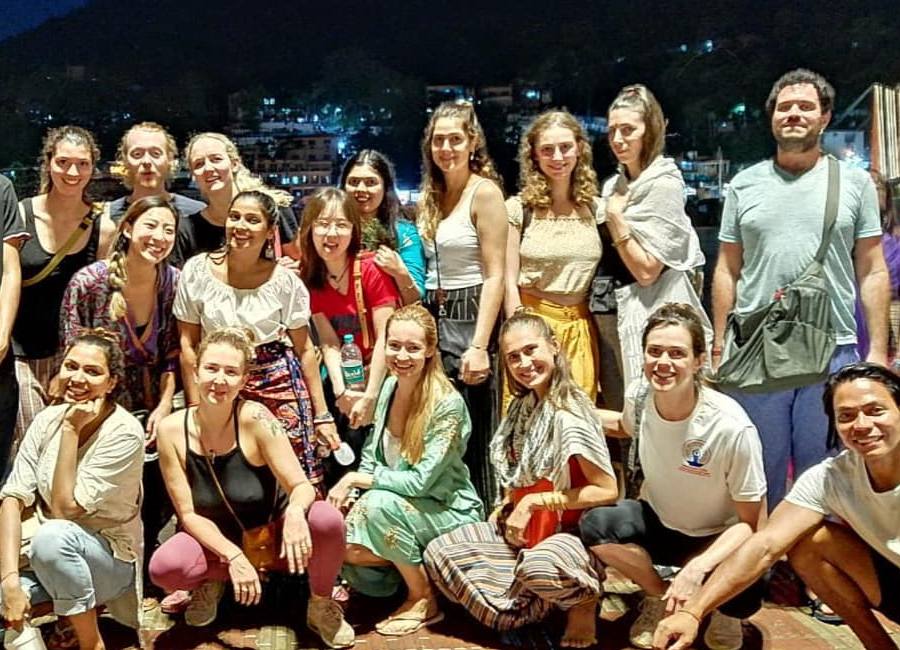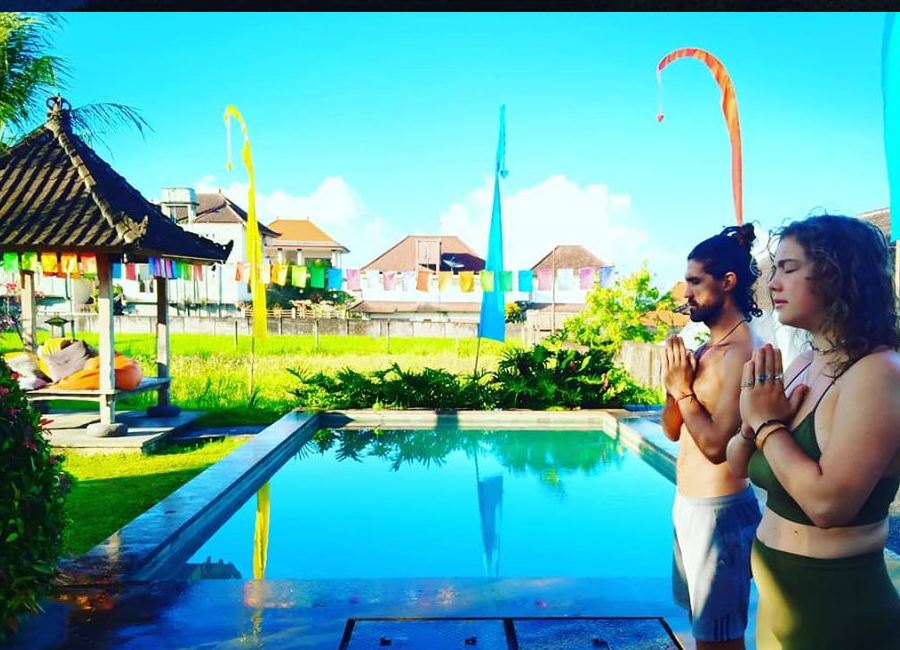 Program
Students who complete 200 Hour Yoga Teacher Training in Bali (Multi-style Yoga TTC) are eligible to register with Yoga Alliance as Registered Yoga Teachers (RYT®)
This course has been designed to be an authentic and spiritual journey for all enthusiastic yogis. Their unique course caters for students of all abilities, from beginner to advanced level. You will expand into the world of yoga, developing spiritually and physically. Deepen your knowledge and professional skills whilst discovering your ability to teach yoga in your own specific way.
The classes are created to give you an understanding of the nuances of yogic principles and discussions on philosophical topics, helping to streamline the experiences of yogic practices and lifestyle in the class as well as learning the technical aspects of instructing a class, students will also be encouraged to engage in interactive and vibrant discussions on various aspects of a yogic lifestyle and the ethics of yoga teaching.
The dedicated and experienced panel of yoga teachers and gurus at have immense knowledge of different kinds of yoga such as Vinyasa flow, Ashtanga yoga, traditional Hatha yoga, meditation, posture anatomy, and much more. They follow a unique way of allowing students to learn, providing full attention to the needs of people personally as well as professionally. The staff are highly cooperative and work hard to ensure your stay is as comfortable as possible.
Syllabus
Meditation
You will start your day with morning mantra chanting followed by shat-kriya and finish with meditation.
Mantra chanting meditation
Breathing meditation
Bhajan/kirtan
Trataka (candle meditation)
Silence practice meditation
Pranayama
Pranayama is generally defined as breath control. Although this interpretation may seem correct in view of the practices involved, it does not convey the full meaning of the term. The word pranayama is comprised of two roots: 'prana' plus 'ayama'. Prana means vital energy or life force.
Introduction of pranayama
Benefits of pranayama
Explain the pranic body
Prana and lifestyle
Breath, health, and pranayama
Pranayama and the spiritual aspirants
Nadishodhana pranayama
Sheetali pranayama
Sheetkari pranayama
Bramari pranayama
Ujjayi pranayama
Bhastrika pranayama
Kapalbhati pranayama
Surya Bheda pranayama
Mudra
Mudra means "seal" or "closure" in Sanskrit. We use these gestures mostly in meditation or in pranayama practice to direct the flow of energy within the body by using the hands. So when we place our hands in yoga mudras, we stimulate different areas of the brain and create a specific energy circuit in the body
Jnana mudra
Chin mudra
Yoni mudra
Bramari pranayama
Hridya mudra
Shambhavi mudra
Khechari mudra
Kaki mudra
Bhoochari mudra
Akashi mudra
Mantra Chanting:
Naturally, chanting produces a state of mind that has a far-reaching effect on our thoughts and behaviour. Mantras are believed to hold the power to resonate one's mortal body with the vibrations of the universe. Since every mood we have is associated with vibration, chanting mantras gives us control over them
Om chanting
MahaMrityunjaya Mantra
Gayatri Mantra
Guru Vandana (prayer to Guru)
Prayer before class and meal
Bandha or Energy Lock :
Bandha stands for restraining or locking the muscle on a physical level.
Preparation for Bandha
Benefits of Bandha
MulaBandha
JalandharaBandha
UddiyanaBandha
Shatkarma
Shatkarma is the Sanskrit term for one of the six yogic purification techniques (kriyas) as outlined in the "Hatha Yoga Pradipika." The purpose of these cleansing techniques is to keep the body strong, clean and healthy. They are said to remove toxins and anything blocking the flow of prana in the body. Practising shatkarmas internally purifies the body, which makes pranayama and meditation practice easier by preparing the body to perform these practices without distraction, discomfort or fatigue. This is a traditional yogic cleansing technique which is very effective and good to remove many illnesses and open the blockages in the body.
Agni Saar
JalNeti
RuberNeti
Sutra Neti
Hatha Yoga
Hatha Yoga, which literally means "union through the discipline of force", is a school of Yoga that stresses mastery of the body as a way of attaining a state of spiritual perfection in which the mind is withdrawn from external objects. Hatha Yoga has grown in popularity in the West as a form of exercise that develops strength, flexibility, bodily relaxation, and mental concentration. This is the most popular and beneficial yoga style. Yoga is not an ancient myth buried in oblivion. It is the most valuable inheritance of the present. It is the essential need of today and the culture of tomorrow.
Level 1:
Joints moments
Surya namaskara (sun Salutation) & Chandra Namaskara (moon salutation)
Yoga Mudrasana
Matsyasana
Gupta Padmasana
BaddhaPadmasana
Lolasana
Kukkutasana
Garbhasana
Level 2:
Forward Bending Asanas :
Paschimottanasana (back stretching pose)
GatyatmakPaschimottanasasna (dynamic back stretch pose)
PadaPrasarPaschimottanasana (legs spread back stretch pose)
JanuSirshasana (head to knee pose)
Ardha Padma paschimottanasana (half-lotus back stretching pose)
Hasta PadaAngushthasana (finger to toe stretch)
Padahastasana (hand to foot pose)
SirshaAngusthaYogasana (head to toe pose)
Utthitajanusirshasana (standing head between knees pose)
Backward Bending Asanas :
SaralBhujangasana (Easy cobra pose)
Bhujangasana (Cobra pose)
Yoga Mudrasana
TiryakaBhujangasana (twisting cobra pose)
Sarpasana (snake pose)
ArdhaShalabhasana (half locust pose)
Shalabhasana (locust pose)
SaralDhanurasana (easy bow pose)
Kandharasana (shoulder pose)
ArdhaChandrasana (half moon pose)
Setu Asana (bridge pose)
Gomukhasana (cow's face pose)
Level 3 :
Spinal Twisting & Advanced Asanas
ArdhaMatsyendrasana (half spinal twist)
ParivrittiJanuSirsasana (spiralled head to knee pose)
Poornabhujangasana (full cobra pose)
Kurmasana (tortoise pose)
Poornashalabhasana (full locust pose)
PoornaDhanurasana (full bow pose)
Dhanu-rakarshan-asana (archer's posed)
Chakrasana (wheel pose)
Hanumanasana (leg splitting pose)
Poornamatsyendrasana (full spinal twist pose)
Mayurasana (peacock pose)
Padma mayurasana (Lotus or bound peacock pose)
Gorakshasana (Yogi Gorakhnath's pose)
Astavakrasana (eight-twists pose)
Vrischikasana (scorpion pose)
Inverted pose, balancing pose and core pose.
Yoga Philosophy & Adjustments
Attend theoretical classes about the history of yoga and the importance of yoga in daily life and its origin in India. You can ask their questions and deepen your knowledge about the existence of yoga.
Level 1:
Introduction to yoga
Yoga Pantanjali sutra
5 basic element
Injuries & rest
Integrating your daily practice
Principles of yoga
Level 2:
8 limbs of yoga
Yoga therapy
Yoga for stress, migraine and insomnia
Yoga for hypertension
Yoga for heart problems, blood pressure and diabetic
Level 3:
Three Dosha
The Nadi and kundalini
Level 4:
Yogic diet
Difference between Satvic and Tamsic food
Group discussion
Clear doubt
Yoga Anatomy :
Yoga is considered to be a perfect medium to know oneself and your inner power. Anatomy classes expose the internal working of the body, bones, inner systems, and respiration that effect asanas and flows. The basic structure and function of the organs and system are very important for the practitioners to enhance their work as a yoga teacher. Knowing the different types of joints and their range of motions helps our students to be safe from injuries and also keep their students safe when they start teaching.
Types of bones
Circulatory system
Types of heart blockages.
Asthanga Yoga :
Ashtanga yoga, sometimes referred to as AshtangaVinyasa yoga, is a style of yoga that was developed by Sri K. Pattabhi Jois and T. Krishnamacharya in the 20th century. They claimed it originated from a system of Hatha yoga described in the ancient text, the "Yoga Korunta." Used in this context, the term, Ashtanga yoga, refers to this particular style of yoga. Ashtanga yoga is a dynamic, flowing style that connects the movement of the body with the breath. The method stresses the importance of the daily practice of a set series of movements. There are six series of Ashtanga yoga sequences, which the student progresses through at their own pace. Ashtanga yoga style requires deep commitment and self-practice to achieve the goal. The retreat's yoga instructors are the best Ashtanga yoga teachers from Rishikesh, India.
Standing Pose :
Hasta Padangusthasana&PadaHastasana
Utthita Tri Konasana
Parivrtta Tri Konasana
UtthitanParsvaKonasana
ParivrttaParsvaKonasana
PrasaritaPadottanasana A, B, C & D
UtthitaParsvottanasana
Utthita Hasta Padangusthasana
UtthitaParsvasahita
UtthitaEkaPadasana
ArdhabaddhaPadmottanasana
Utkastasana
Virabhadrasana A,B and C
Primary Asanas
Paschimottanasana A, B and C
Purvottanasana
ArdhaBaddha Padma Paschimottanasana
TiriengMukhaEkaPadaPaschimottanasana
JanuSirsasana A,B and C
Marichyasana A,B and D
Navasana
Lolasana
BhujaPidasana
Kurmasana
GarbhaPindasana
Kukkutasana
BaddhaKonasana A & B
Konasana A & B
Intermediate Asanas :
Salabhasana A & B
Dhanurasana
Ustrasana
Kapotasana A & B
SuptaVajrasana
BakasanaA
Bakasana B Jump
ArdhaMatsyendrasana
Yoga Nidrasana
Tittibhasana
PichaMayurasana
Vatayanasana
Gomukhasana A & B
Hasta Sirsasana (headstand)
Advanced A (Optional) :
These are the optional yoga asanas we provide from our end. If students are interested during the course to cover this part as well then the yoga masters will be happy to help them out.
Kasyapasana
Bhairavasana
UrdhvaKukkatasana
Galavasana
EkaPadaViparitaDandasna
VipritaSalabhasana
GandhaBherundasana
Hanumanasana
Natrajasana
Raja Kapotasana
Teaching Methodology
During the 200 Hour Yoga Teacher Training class, you will learn how to do perfect postures. You will also learn Ayurveda therapy, injuries, and how to integrate these into your daily practice. Basic knowledge of foot reflexology, warming up, alignment, and core posture is also taught. The teaching methodology is one of the most important parts of the course as our students will learn the following:
How to conduct a class
Classroom management
How to get in and come out from the posture
How to assist & help while teaching the class
Which kind of words you should be used as a yoga teacher
What makes you different than other teachers in terms of teaching.
Which kind of asanas you should recommend with a different health issue
How to use belts, bolster, bricks and chair during the class adjustment.
Daily Schedule
This is a sample schedule. The actual schedule at the time of the course may vary
05:00 Wake Up!
05:30 - 06:45 Sat - kriyas and pranayama practices
07:00 - 08:00 Breakfast
08:30 - 09:30 Hatha yoga (classical)
10:00 - 11:00 Yoga philosophy
11:00 - 12:00 Teaching methodology
12:30 - 13:30 Lunch
14:30 - 15:30 Yoga anatomy
15:30 - 17:00 Ashtanga yoga
17:00 - 17:30 Tea break
17:30 - 18:30 Vinyasa flow (mantra chanting) optional class
18:30 - 19:30 Relaxation and self-study
19:30 - 20:30 Dinner
21:00 Go to sleep!
Included Excursions
The following excursions are included with the package:
Trip to the famous rice terraces.
Tirtanbul temple visit.
Ubud tour.
Balinese cooking class.
Traditional Balinese dance show.
Food
All meals are prepared hygienically by our expert chefs and the vegetables used are organically grown. Only vegetarian meals are served and are included in the fees.
During the stay, all the students are expected to be on a sattvic diet which helps to keep the body fit and calm the mind. The menu has been prepared by Master Chef Sandeep Semwal who has many years of experience working at 5-Star hotels and restaurants all around the globe. Chef Sandeep has a vast knowledge about sattvic food and focuses on hygienic preparation of food so that it doesn't lose its nutritional value.
The following Meals are included:
The following dietary requirement(s) are served and/or catered for:
Vegetarian
Organic
Other dietary requirements on request
(If you have special dietary requirements it's a good idea to communicate it to the organizer when making a reservation).
Things to Do
These activities are not included in the package but the school can arrange these upon request.
Swim with Mantra rays in Nusa Penida
Rafting Adventure
Volkswagen Jeep Volcano Safari
Beginners Surf Private Lesson with GoPro Shot
Best of Nusa Penida full-day tour by Fast Boat
White Water Rafting with lunch
ATV Jungle Buggy Adventure
Bali Safari and Marine Park: Day Admission Ticket
Snorkelling Day trip to Nusa Lembongan
Breakfast and bathing with elephants.
What is Included
The 200 hour yoga teacher training in Bali (Master Fusion Course) fees include the following:
Daily yoga classes
Certified yoga instructors
Certification upon completion
Daily meditation, asana practice, anatomy, philosophy, teaching practice,and methodology
23 nights accommodation in the ashram
One 60-minute massage (Balinese)
Three fresh organic vegetarian meals daily
Complimentary yoga kit & study material
Juice & Tea
What is not Included
Personal expenses
Airfares
Medical bills
Drop off from the school to the airport
Course Location
This retreat will take place at Puri Saron Hotel Madangan Bali, Indonesia. The school is situated in the heart of Bali. Ubud is a perfect place to learn and study yoga. Surrounded by beautiful greenery, lush forests and tranquillity, one can instantly get a natural feeling of contentment and happiness. Setting you up for a spiritual and enjoyable journey to Bali, where you will cherish the Yoga Teacher Training with an enhanced, uplifted spirit and feel compassion and love for everything life have given you and for all that is surrounding you. Have the unique chance to experience nature and the beautiful Balinese culture around the school with different sites, experiences, and monkeys. It provides an extraordinary feeling to all who are dedicated to spiritual transformation, internal development, and environmental sustainability. The staff will overwhelm you with their hospitality and desire to make your stay the best ever.
How to Reach the school
By Airplane:
NgurahRai International Airport (DPS) is Bali's main airport and you can find many taxi services from this airport to our school. It takes anywhere between 60 minutes to 70-80 minutes by car and you face any traffic then it might take 70 to 80 depending on traffic.
The pick up from the airport is provided depending upon when most of the students arrive or by 4 P.M. only on 1st of the month.
Cancellation Policy
The reservation requires a payment of 18% of the total price.
The booking amount is non-refundable in case of the cancelled booking
Rest of the payment should be paid on arrival
Similar Courses & Retreats