200 Hour Yoga Teacher Training in Rishikesh (New to Asthanga Yoga TTC)
Trekking To Local Temples
Overview - 200 Hour Yoga Teacher Training in Rishikesh (New to Asthanga Yoga TTC)
This offered 200 hour new to Ashtanga yoga teacher training course is for yogis looking to establish a strong and thorough foundation of sustainable Ashtanga yoga practice while learning the necessary tools and confidence to teach. All level of yogis can join this program but it is specifically designed for beginners who are new to Ashtanga yoga and wish to truly understand and experience the fundamentals of this ancient practice.
Have any question?
No money will be charged, feel free to enquire.
Images Gallery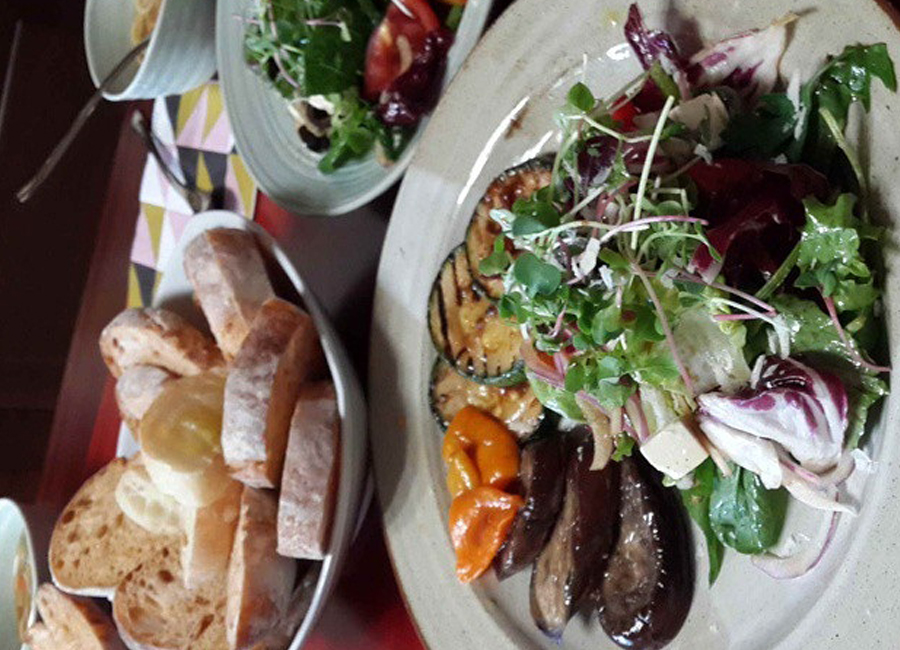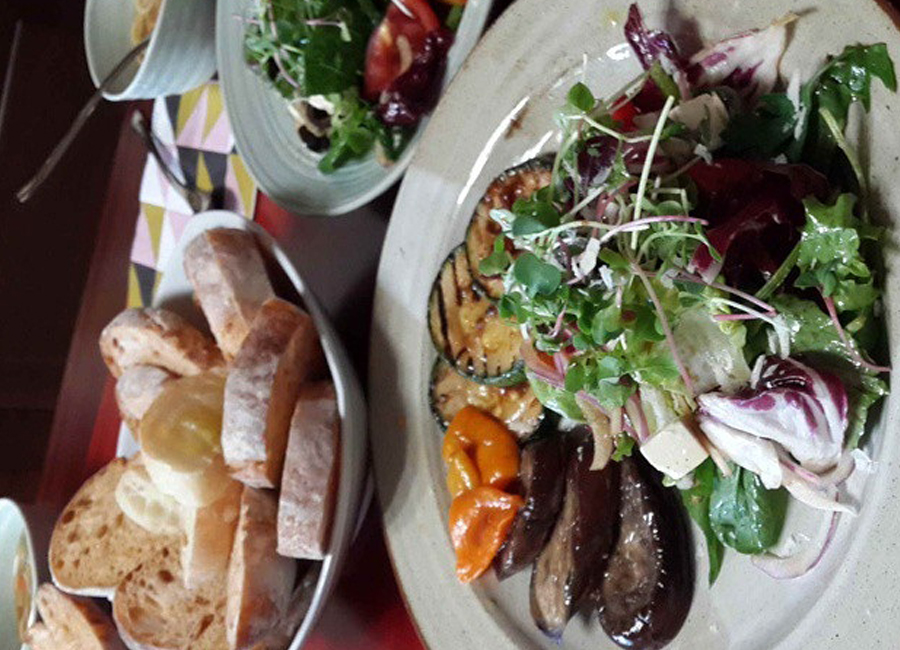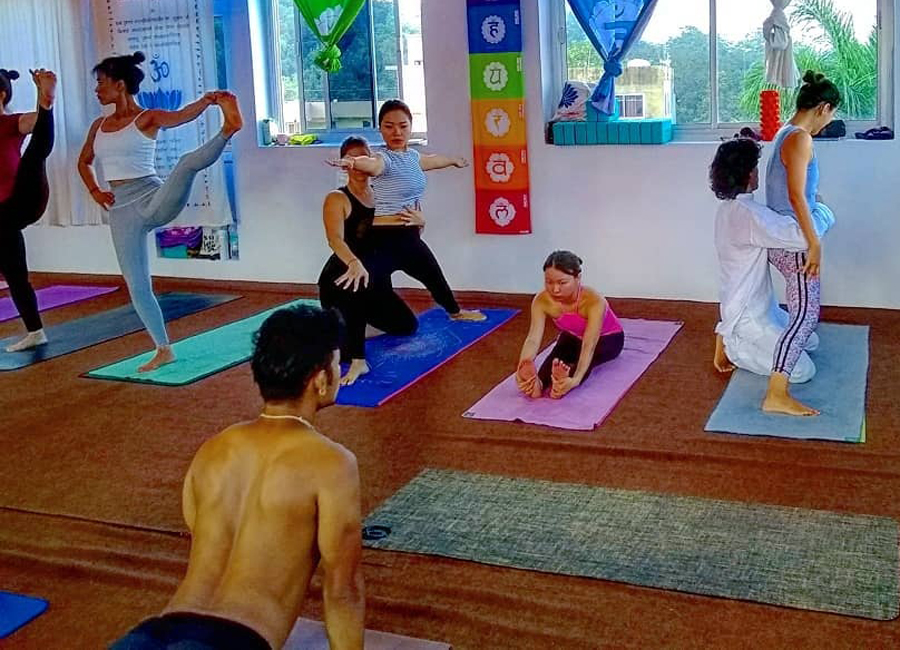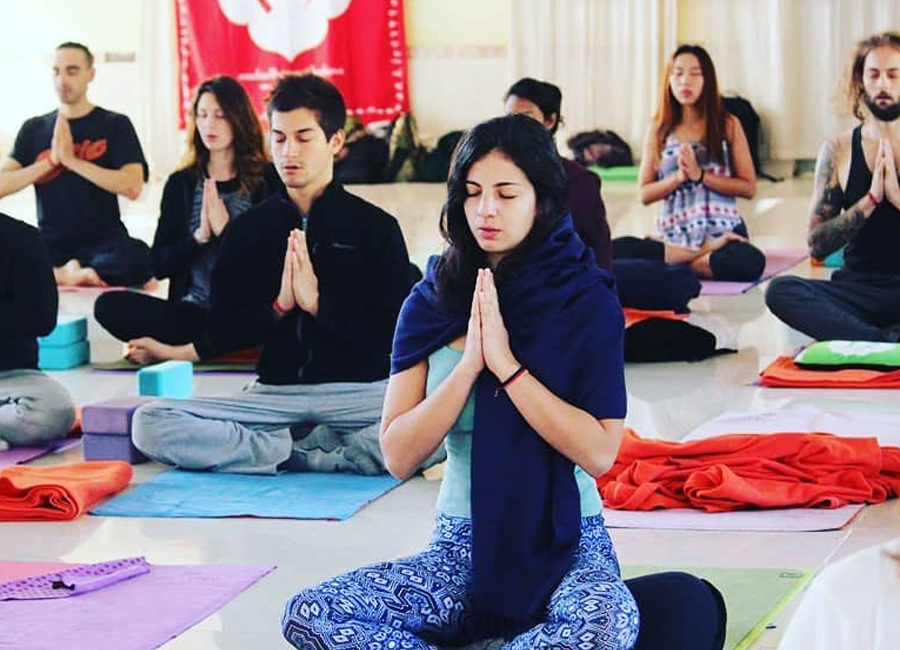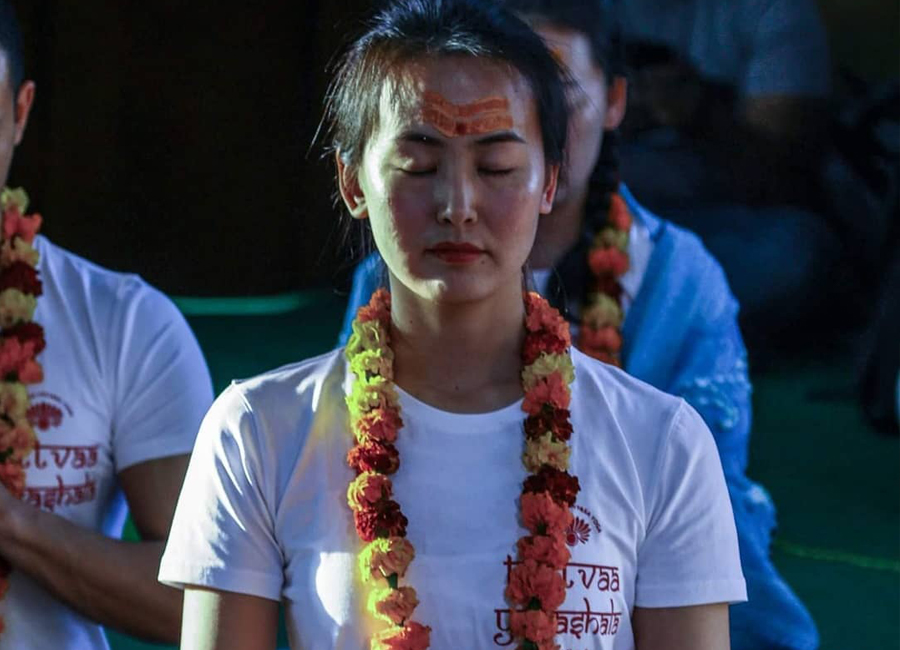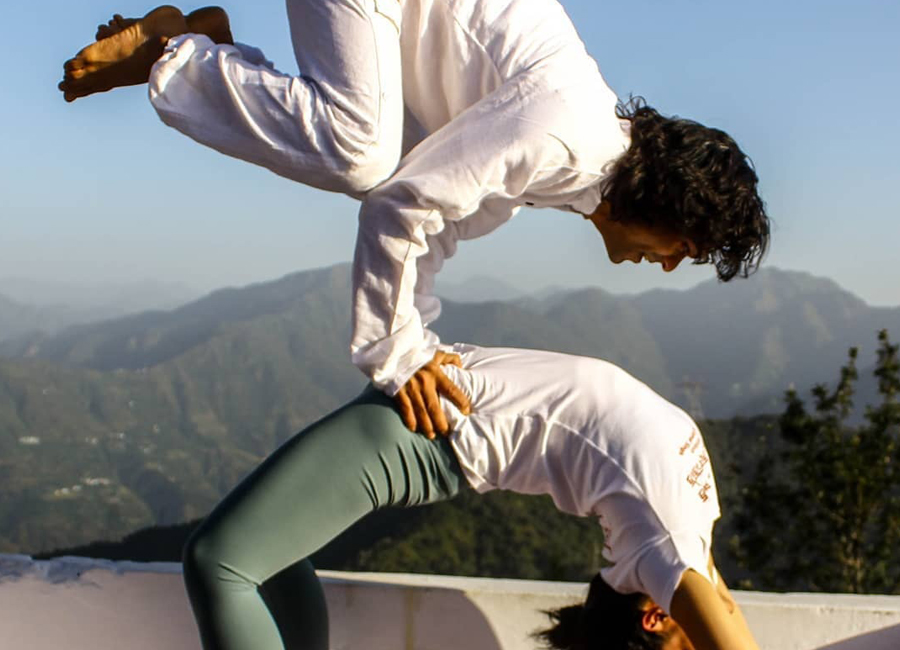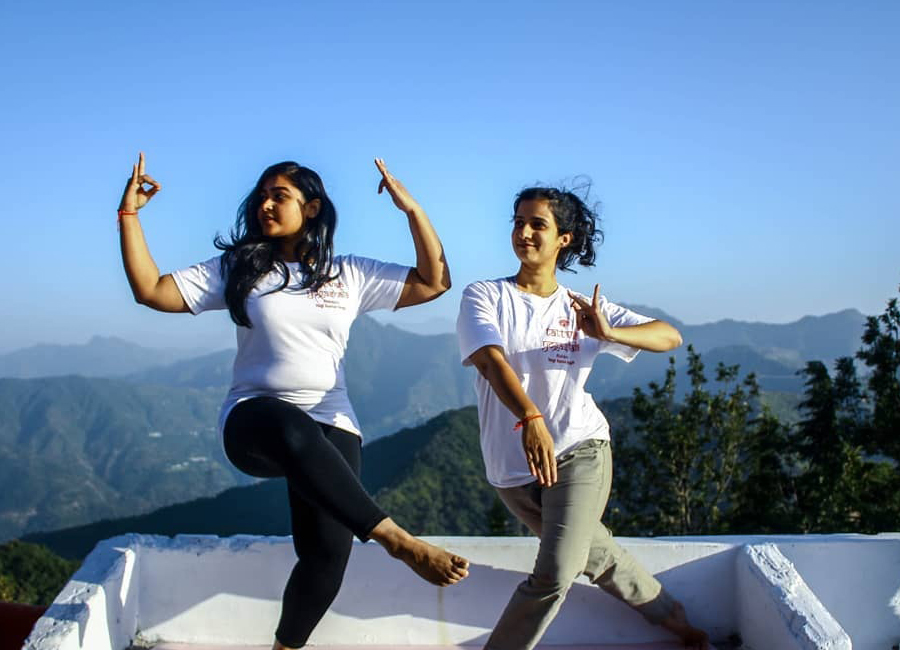 Program
This 200 hour New to Ashtanga yoga teacher training course is for complete beginners who may or may not have been previously introduced to yoga. If you already have some experience with Ashtanga yoga, you may feel more challenged by taking our 200 hour Primary Series Ashtanga yoga teacher training. And if you are 200 hour Yoga Teacher Training graduate in any method, you may choose to directly join our 300 hour Primary Series Ashtanga yoga teacher training course.
Accommodation
All accommodation during the time of the course is provided by the schook and is included in your course fees. Students live together at the Krisna Cottage, Swarg Ashram, residence in Ram Jhula, Swarg Ashram area. We have various locations for practice space and where classes are held. These include our Shala space in Jivan Building, our Shala space next door, and at our Yoga Shala on the banks of the Ganges. Students will be a five minutes walk from all their classes through the lively streets of Rishikesh villages. Jivan Building is located in a peaceful part of Rishikesh and is surrounded by gardens, ayurvedic cafes, and little shops. It is a short walk down to the banks of the holy Ganges river where students can go to relax, explore, drink chai, and watch the sunset. Our Yoga Shala spaces overlook both the scenic Himalayas and the Ganges river.
​​​​​​​
During the yoga teacher training course all students are provided single room accommodation with attached bath at Jivan Building or nearby places with similar facilities. The rooms include two twin beds, one full bathroom with hot water and shower facilities, and a balcony. Bedding is provided and towels are available upon request. Laundry facilities are not included but students are able to wash their own clothes and laundry services can be arranged and inquired about at reception. Wifi is available! Students are ensured a comfortable space in their rooms to relax and rest during the course, but will be spending most of their time in the shala! The rooftop and shala have a 360 degree view of the Himalayas and Ganges and provide a beautiful space for students enjoy.
Food
Daily 2 full meals and one snack with tea are included in your course fees. The food yoga school provides is all delicious homemade traditional Indian food, prepared fresh daily in our kitchen. All the ingredients are high quality and are sourced locally and fresh from the markets.
Brunch begins around 10:30 am: and includes fresh local fruits, like papaya, mango, pineapple, apple, and lots of bananas. Brunch also offers porridge, homemade bread and toast, homemade nut butter, muesli, yoghurt, fresh honey ginger lemon tea, and more.
Dinner begins around 6:30 pm: and offers a wide array of Indian options with the occasional Western touch for a taste of home. Our dinner menu always changes to keep it interesting, but often includes favorites like lentils, dal, chickpeas, chapati and naan bread, a vegetable dish, tofu, salad, soup, rice, and a tasty dessert.
Please let us know if you are dairy-free so we can ensure a vegan option for each dish.
On your day off there are many local cafes, shops and restaurants to enjoy. Traditional masala chai tea and herbal teas are available everywhere.
Syllabus
Primary Series Asanas
Utthita Hasta Padangushthasana
Utthita Parshvasahita
Utthita Hasta Padangushthasana [B]
Ardha Baddha Padmottanasana
Utkatasana
Virabhadrasana [A]
Virabhadrasana [B]
Dandasana
Paschimottanasana [A]
Paschimottanasana [B]
Paschimottanasana [C]
Paschimottanasana [D]
Purvottanasana
Ardha Baddha Padma Paschimottanasana
Tiryam-Mukha Eka-Pada Paschimottanasana
Janu Shirshasana [A]
Janu Shirshasana [B]
Janu Shirshasana [C]
Marichyasana [A]
Marichyasana [B]
Marichyasana [C]
Marichyasana [D]
Navasana
Bhuja-Pidasana
Kurmasana
Supta-Kurmasana
Garbha Pindasana
Kukkutasana
Baddha Konasana [A]
Baddha Konasana [B]
Baddha Konasana [C]
Upavishtha Konasana [A]
Upavishtha Konasana [B]
Supta Konasana
Supta Padangushthasana
Supta Parshvasahita
Ubhaya Padangushthasana
Urdhva-Mukha Paschimottanasana
Setu Bandhasana
Urdhva Dhanurasana
Chakrasana
Paschimottanasana
Pranayamas and Breathing Techniques
Kapalabhati
Bhastrika
Chandra Bhedan
Sheetkari
Nadi Shodhana
Ujjayi
Bhramari
Yogic Breathing
Anuloma Viloma
Surya Bhedan
Sheetali
Spinal Breathing
Theory and Philosophy
Foundations of Yoga
History and tradition of Yoga
Karma Yoga
Tantra Yoga
Bhakti Yoga
Jnana yoga
Mantra Yoga
Pancha Pranas
Chakras
Concept of kundalini
Patanjali Yoga Sutras
Ashranga yoga of patanjali
What is yoga? Yoga chitta vritti Nirodha Yoga Sutras 1.2
Vrittis (mental fluctuations) and their classification
Relevance of Omkara in Yoga System
Anataomy and physiology of Yogic practices
Textual Understanding of Hatha Yoga
From Hathayogapradipika and gheranda Samhita
Goal of Hatha Yoga
Pranayama
Factors that accelerate yoga sadhana
Recommended Reading
The Yoga Mala - Sri K. Pattahbi Jois
Yoga Sutras of Patanjali - Swami Venkatesananda, Motilal publications
Asana Pranayama Mudra Bandha (APMB) Yoga Darshan - Swami Niranjanananda Ji The Heart of Yoga, T.K.V. Desikachar
Hatha Yoga Pradipika
The Science of Breath- Dr. M.L. Ghorole
Perennial Psychology of the Bhagavad Gita
What's Included
The following are included in the course fees:
Single room accommodation
Two full meals per day
A daily snack with tea.
How to Get There
By Airplane
Rishikesh is well-connected to all the major cities. Jolly International Airport at Dehradun (DED) is only 15 km from Rishikesh. You can reach directly from your place of Departure to Jolly International Airport, or you can come via Indra Gandhi International Airport in Delhi (DEL).
The pickup from both Indra Gandhi airport and Jolly Grant Airport are available for extra charges.


From Indra Gandhi International Airport (DEL) approx. 7 Hours Drive
Small Car: about INR 4,500 (Suitable for 2 people)*
Big Car: about INR 7,000 (Suitable for 3-5 people)*

From Jolly Grant Airport Dehradun (DED) approx. 45 mins Drive
Small Car: about INR 1,000 (Suitable for 2 people)*
Big Car: about INR 1,800 (Suitable for 3-5 people)*
By Road
You can hire a taxi from the Indra Gandhi International Airport in Delhi to arrive at Rishikesh. If you want any assistance, please feel free to contact us.

By Train
You can also have a fun-filled ride on the train from Delhi to Haridwar. Get off at Haridwar station as it is just about 25 kilometres from Rishikesh. It is linked and quite connected to all the cities of India. From Haridwar, you can hire a taxi to Rishikesh
Pickup is also available from Haridwar Railway Station approx. 1 hour Drive
Small Car: INR 1,000 (Suitable for 2 people)*
Big Car: INR 1,800 (Suitable for 3-5 people)*


*Taxi Rates are subject to changes without prior notice
Cancellation Policy
The reservation requires a payment of 20% of the total price.


If the booking is cancelled one month (31 Days) prior to the start of the retreat/course you will get 90% refund of the booking amount.
If the booking is cancelled 30 to 15 Days prior to the start of retreat/course, you will get 50% refund of the booking amount.
No refund will be given if the retreat/course booking is cancelled less than 15 days prior to the start of the course. Although we can adjust the 50% of your paid amount to any other retreat/course you book with us in future.


The remaining amount shall be paid on arrival to the course/retreat location.
Similar Courses & Retreats