Sunil Sharma Ji
Yoga Philosophy Teacher
About
I am Sunil Sharma, trained in traditional and scientific yoga from Kaivalyadham, Lonavala, an internationally recognized yoga institute . I am a post graduate in psychology and has international diploma in guidance & counselling from NCERT - New Delhi.
I am teaching yoga at various levels in India & around the world since 2001. I got several opportunities to speak on Yoga & Philosophy at different institutions.
I have also conducted Pranayama and Meditation workshops, Yoga Therapy sessions for employees of corporate houses and Yoga Teacher Training courses from 2006 to 2010, during my China visit.
I have profound interest in teaching philosophical & psychological aspect of yoga. My areas of specialization are Asana, Pranayama, Meditation and Yoga Counselling.
Recently Worked for :
Tattvaa Yogashala is one of the oldest Astanga yoga school located in the yoga c...
Have any question?
Contact Sunil Sharma Ji now
Your message will be sent to Sunil Sharma Ji directly
Other popular Yoga Professional

Pranayama & Meditation

Teaching Methodology Teacher

Raj, Shivananda, Hatha Yoga Teacher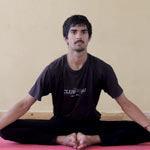 Yoga Teacher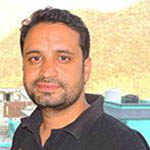 Yoga Teacher

Asana, Pranayama and Yoga Nidra Teacher