Yogi Kamal Singh
E-RYT 500: RYT- Tattva Yoga School
About
I am Yogi Kamal Singh, I am experienced Ashtanga yoga teachers in India. My students found me very motivating and knowledgeable teacher. A yoga class with me includes powerful adjustments which safely teach students the depths of each asana.
I am also a senior yoga teacher trainer conducting yoga teacher trainings and workshops internationally during the Indian off-season months.I holds numerous yoga certificates from organisations such as Bihar School of Yoga, Sivananda, Satyananda Academies etc. I have also earned a Masters Degree in Yoga Studies from Garhwal University, Uttarakhand.
Recently Worked for :
Tattvaa Yogashala is one of the oldest Astanga yoga school located in the yoga c...
Have any question?
Contact Yogi Kamal Singh now
Your message will be sent to Yogi Kamal Singh directly
Other popular Yoga Professional

Viniyasa Flow Teacher

Co - Founder, Om Yoga International

Pranayama & Meditation

Mantras and Rituals

Yoga Philosophy Teacher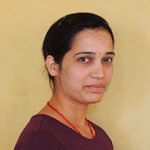 Yoga Teacher