200 Hour Yoga Teacher Training in Goa (Intensive Asthanga/Hatha Yoga)
Overview - 200 Hour Yoga Teacher Training in Goa (Intensive Asthanga/Hatha Yoga)
This 200 hour Hatha/Asthanga yoga teacher training course in Goa is for individuals who want to develop their own practice and knowledge and one day become a professional yoga instructor. This is an opportunity for you to blend this gentle yoga practice with the pleasing trek to one of the Arabian beaches every morning or evening this winter. Goa, the Indian state best known for Arabian Sea beaches on Southwestern coast of this country, not only attracts national and international tourists but also has been a great destination for yoga and meditation study during the months of October to February. You can count on visiting Goa from September until March to escape the cold winter in other parts of the world.
Have any question?
No money will be charged, feel free to enquire.
Images Gallery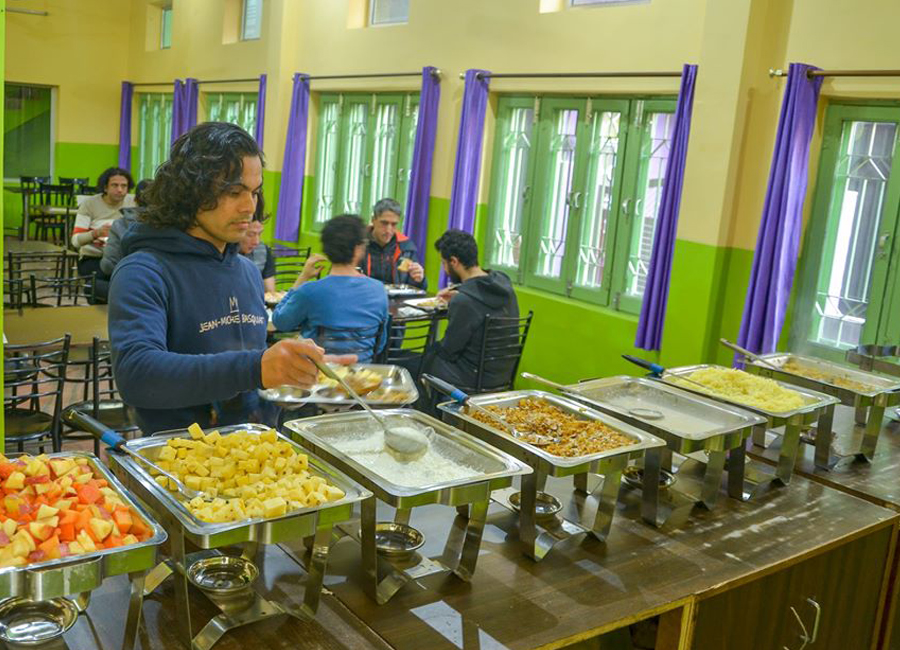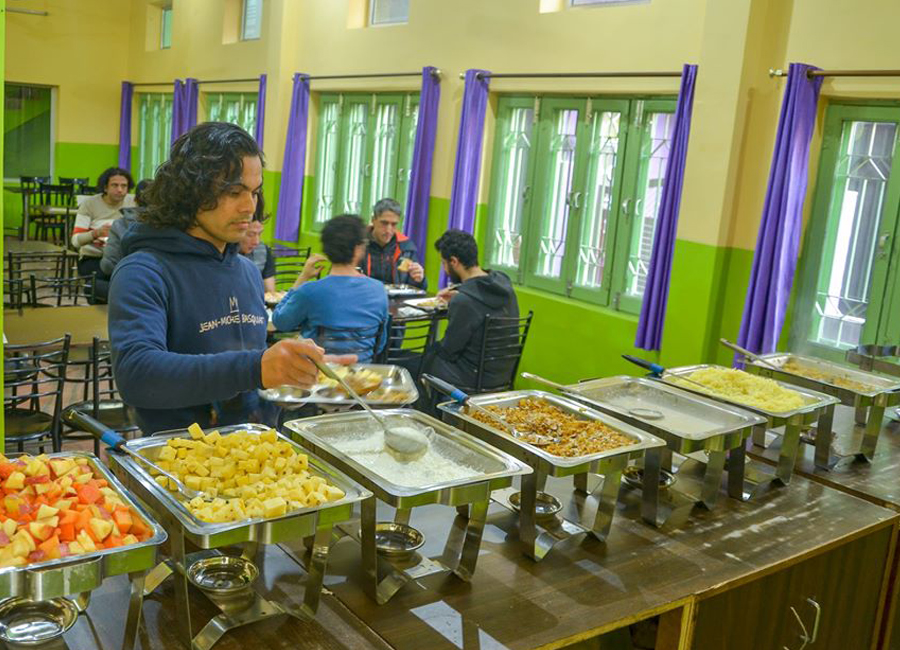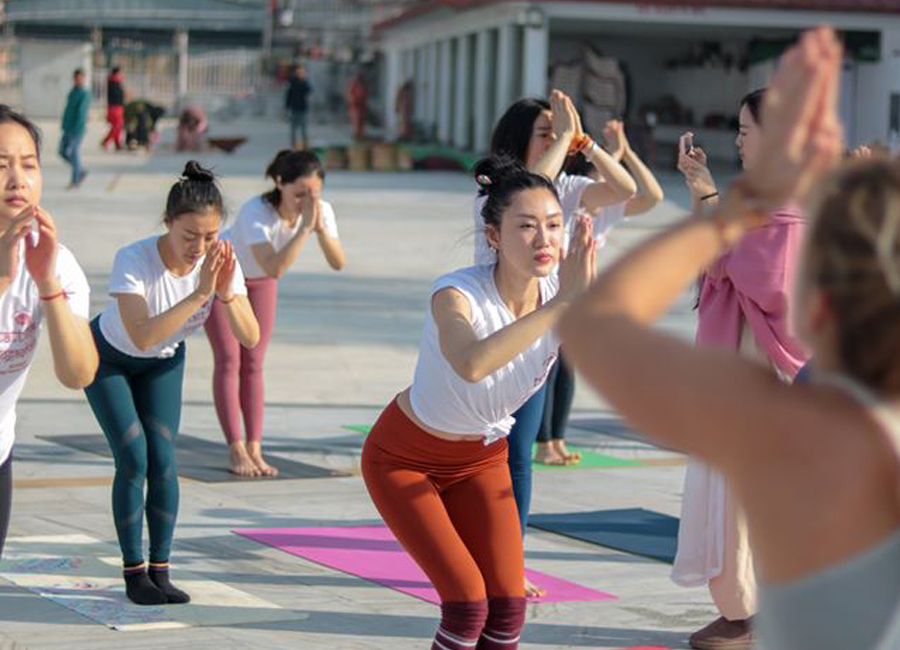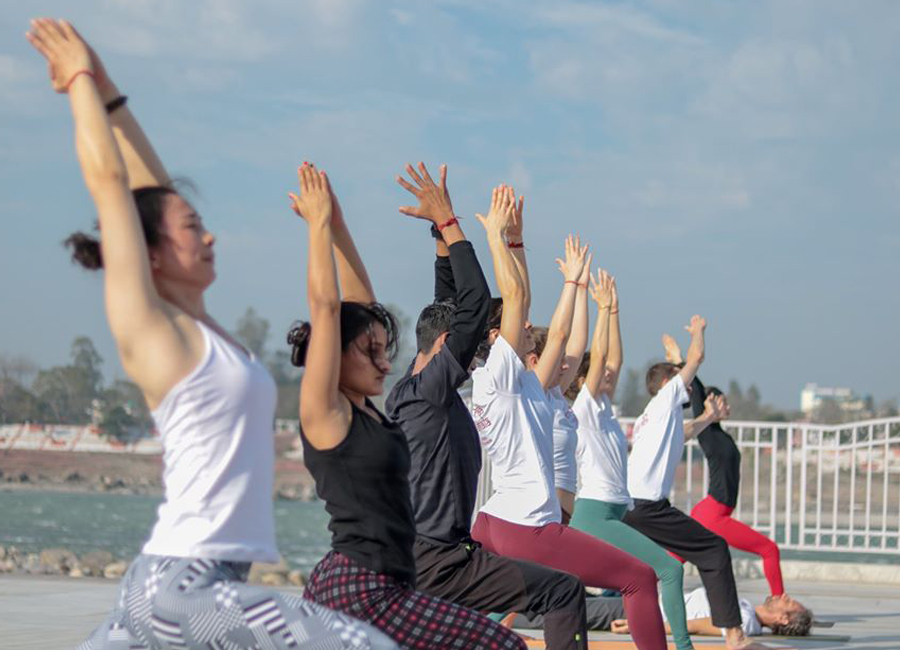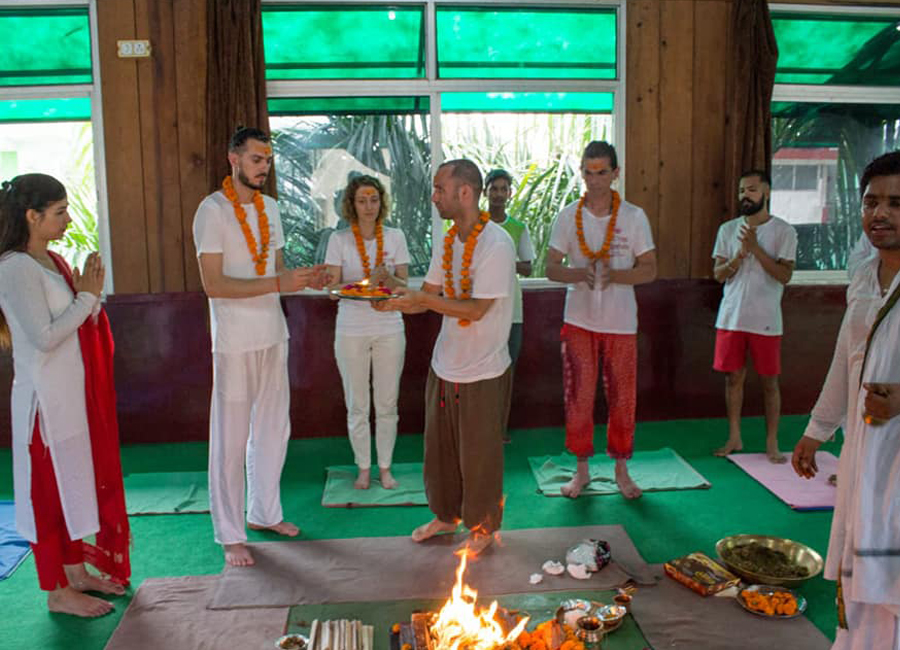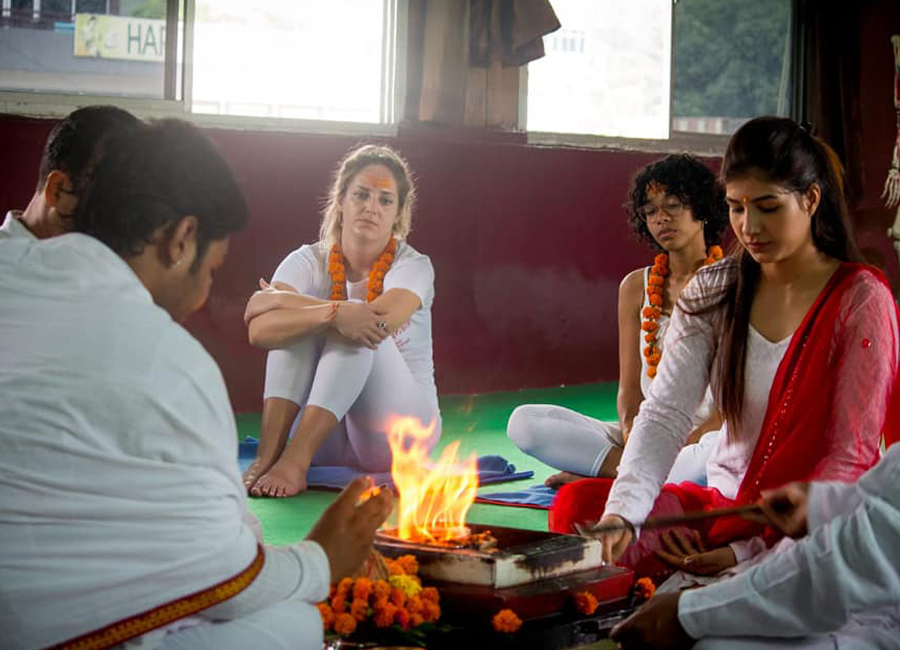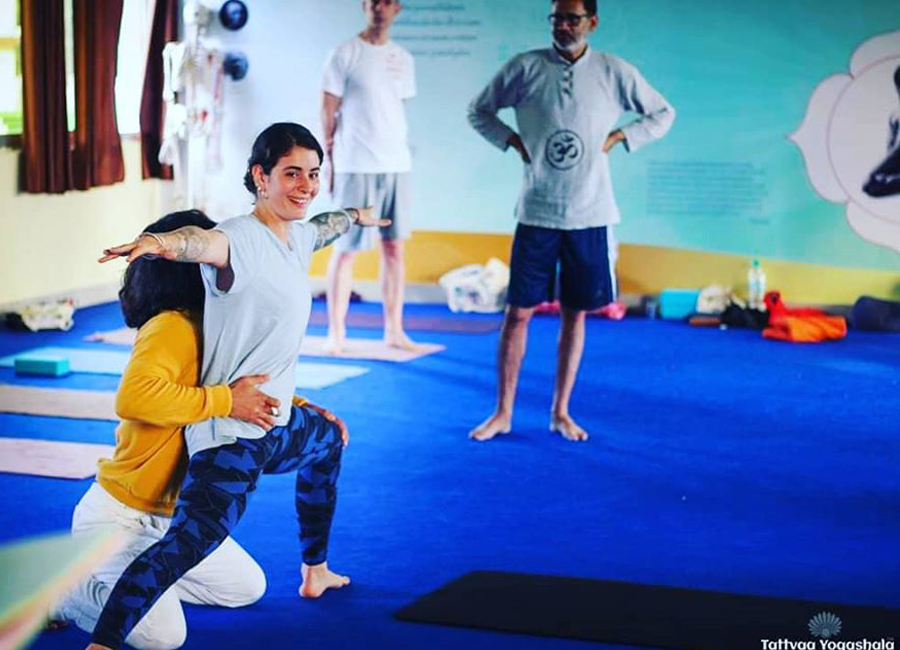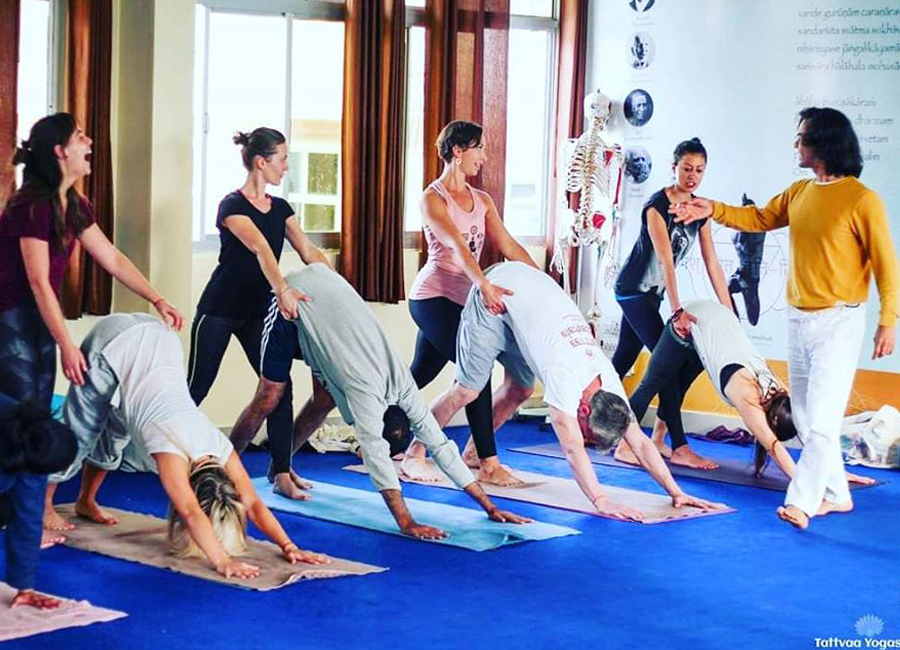 Program
This 200 hour yoga teacher training in Goa follows multi-style with the specification in Hatha yoga and fine touch in Ashtanga yoga. This training will cover 48 to 80 yoga asanas along with advanced Hatha yoga asanas. You will also learn the advanced asana techniques of Patanjali and Ashtanga yoga. Pranayama, meditation, yoga nidra, human anatomy and physiology, yogic cleansing, and yoga philosophy are other fields of study.
Food
Two full meals and one snack with tea is included in your course fees. The food Tattvaa Yogashala provides is all delicious homemade traditional Indian food, prepared fresh daily in our kitchen. All the ingredients are of high quality and are sourced locally and fresh from the markets.
Brunch begins around 10:30 am and includes fresh local fruits, like papaya, mango, pineapple, apple, and lots of bananas. Brunch also offers porridge, homemade bread and toast, homemade nut butter, muesli, yogurt, fresh honey ginger lemon tea, and more.
Dinner begins around 6:30 pm and offers a wide array of Indian options with the occasional Western touch for a taste of home. Our dinner menu always changes to keep it interesting, but often includes favorites like lentils, dal, chickpeas, chapati and naan bread, a vegetable dish, tofu, salad, soup, rice, and a tasty dessert. In order for you to have the full yogic experience, all of our meals are designed to keep the body light but strong and nourished during your training.
Please let us know if you are dairy-free so we can ensure a vegan option for each dish.
Accommodation
This 200 hour intensive residential yoga teacher training course is conducted in Goa. Located in Oasis residency at Dolphin Beach resort in the Mandrem beach, 55 Km away from Goa International airport it is one of the oldest resorts in Mandrem, this place is best known for the wooden houses directly facing the beach that offer sunset view, attracting thousands of tourists in Goa to this beach.

Your meals will be served at Oasis restaurant, people recognize this restaurant for the quality of food, hygiene, cleanliness and service
Syllabus
The following topics will be covered during the course:
Basic and advanced yoga asanas.
Pranayama, the breathing techniques like nadi shodhan, surya bhedana, chandra bhedana, sheetali shitkari, kapalbhati.
Human anatomy and effect of yoga on skeletal, muscular, respiratory, digestive, nervous and hormone systems along with prevention of illness, etc.
Shat Karma, the yogic cleansing techniques like nouli, neti, dhouti, tratka, kapalabhati, shankhaprakshalana
Dhyana, ,meditation techniques like chakra, kundalini, guided Vedic meditation and other dynamic meditation
Yoga Nidra, progressive relaxation or yogic sleep
Chakra Systems (energy centers), bandhas (energy locks), mudras (yogic gestures of the hatha yoga pradipika), trataka (focussed view).
Bhakti Yoga - bhajans, satsang, kirtan
8 limbs of Yoga from Patanjali (elaborated study of 10 sutras of Patanjali yoga sutra first chapter)
Different orientations and teachers of yoga
Philosophy on Hatha, Raj, Gyan and Bhakti Yoga
Concrete and individual alignments for yoga teaching, sequencing, adjustment and alignment teaching skill.
What's Included
The following are included in the course fees:
Shared/Single accommodation.
Three yogic -meals per day
Drinking Mineral Water
One Yoga Manual
WiFi Internet
Airport Pick up from Goa Airport
How to Get There
By Airplane
Please book your flight to arrive at Dabolim Airport also known as Goa International airport (GOI). The organizer provides free pickup form Goa airport or you can hire a personal cab from Dabolim Airport to Oasis residency at Dolphin Beach resort in the Mandrem beach.
Cancellation Policy
The reservation requires a payment of 20% of the total price.
​​​​​​​
If the booking is cancelled one month (31 Days) prior to the start of the retreat/course you will get 90% refund of the booking amount.
If the booking is cancelled 30 to 15 Days prior to the start of retreat/course, you will get 50% refund of the booking amount.
No refund will be given if the retreat/course booking is cancelled less than 15 days prior to the start of the course. Although we can adjust the 50% of your paid amount to any other retreat/course you book with us in future.


The remaining amount shall be paid on arrival to the course/retreat location.
Similar Courses & Retreats