200 Hour Yoga Teacher Training in Rishikesh (Hatha, Asthanga Yoga TTC)
Trekking To Local Temples
Overview - 200 Hour Yoga Teacher Training in Rishikesh (Hatha, Asthanga Yoga TTC)
This 200 hour yoga teacher training course in Rishikesh, India is designed with an objective to walk you through the path of yoga in a rewarding way in order to develop better practice and understanding of yoga. Rishikesh is a perfect place to start your journey to mindfulness and immerse yourself in the yogic lifestyle.
This yoga teacher training course aims to support you in your conquest of attaining mastery over Hatha and ashtanga yoga.
Have any question?
No money will be charged, feel free to enquire.
Images Gallery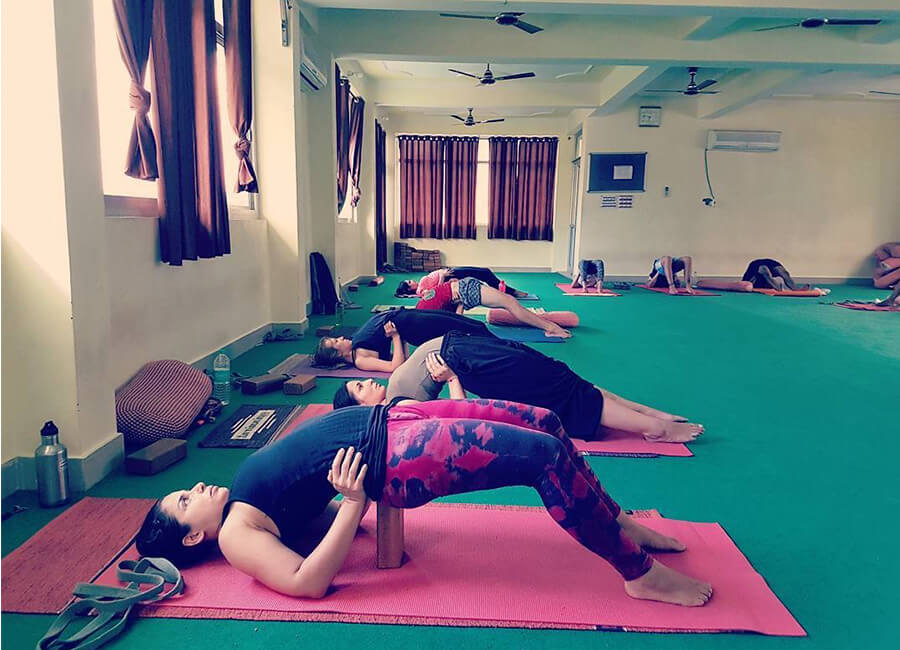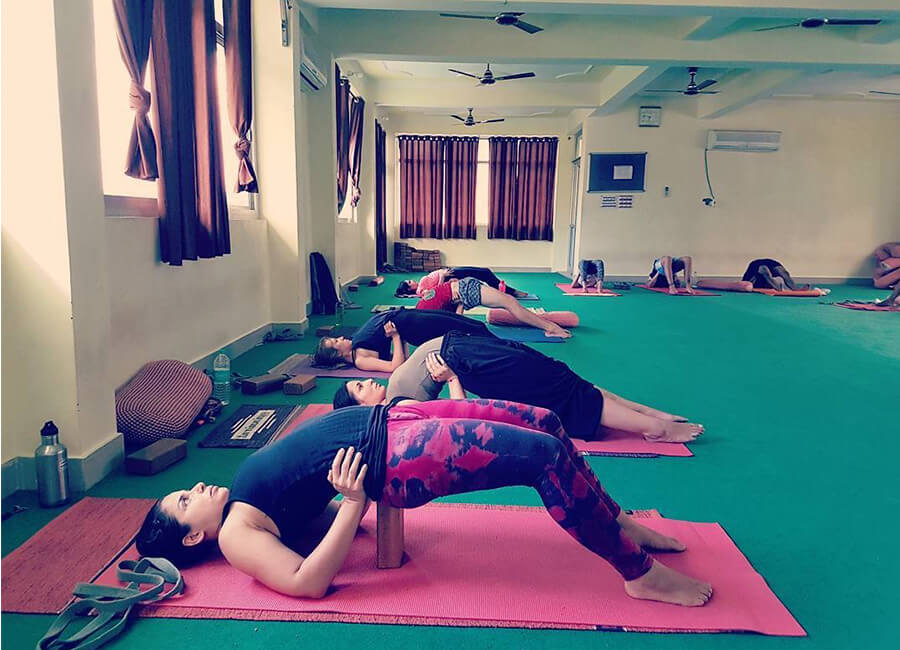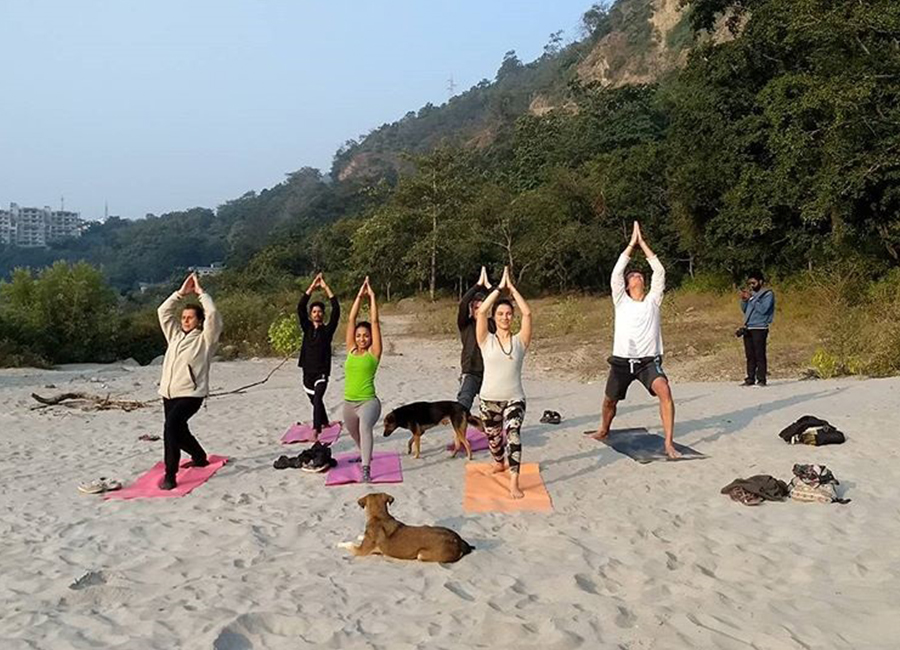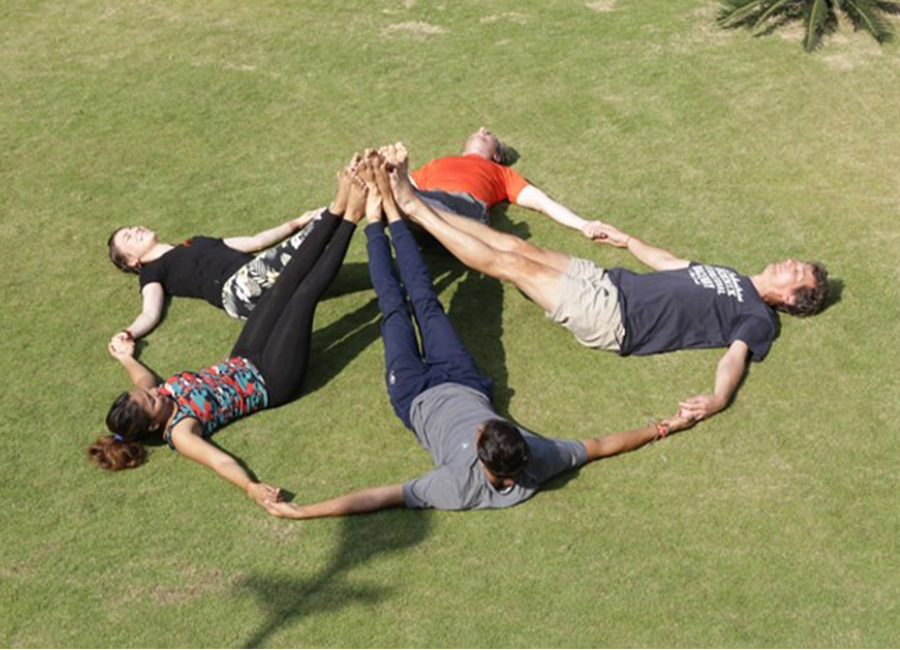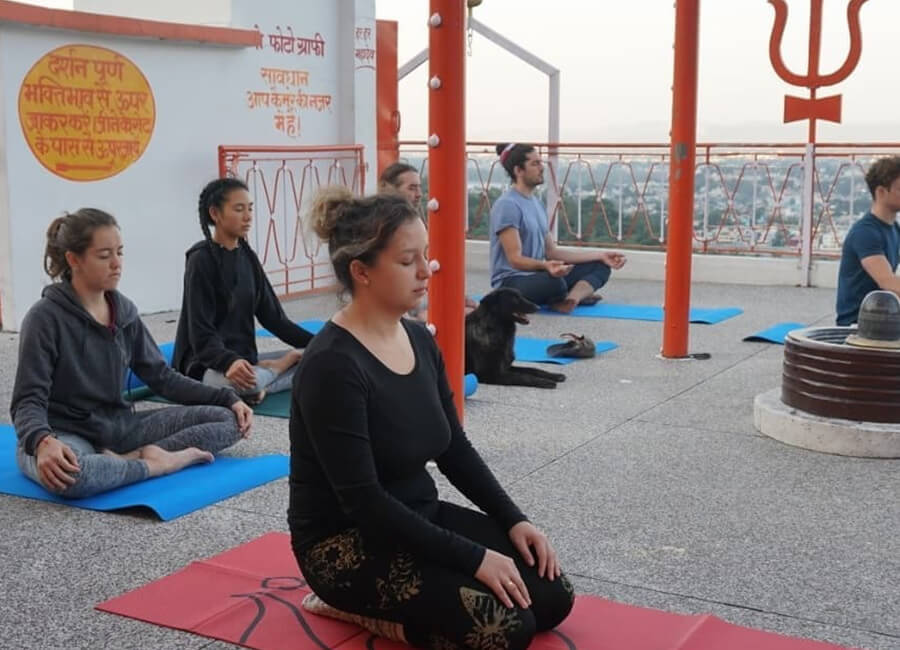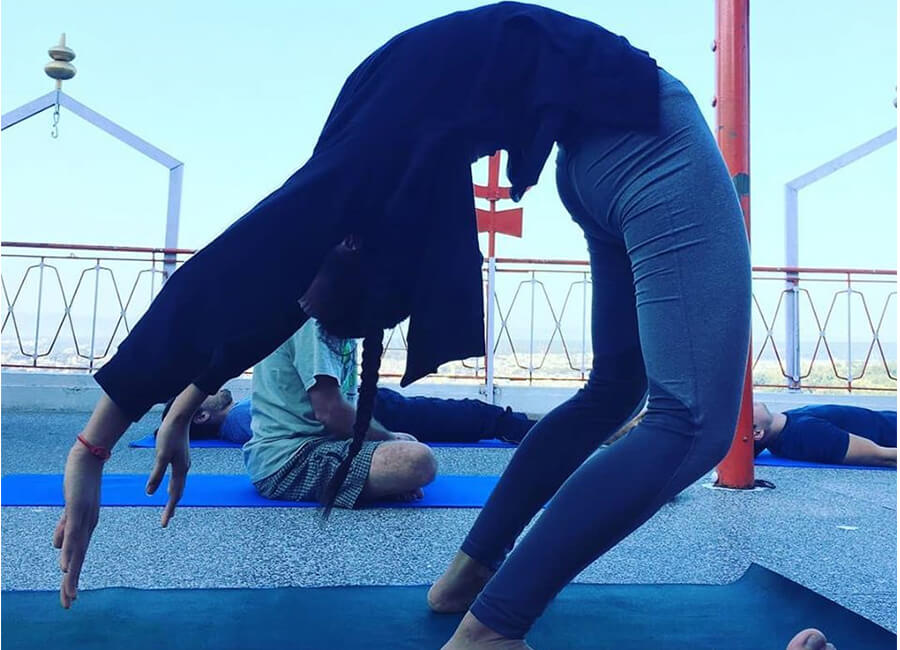 Program
The 200 Hour Yoga Teacher Training class will prepare you to read and understand the Patanjali Yoga Sutras. The course will further their acquaintance with yoga through thought-provoking questions about the construct, context, growth and origin of yoga.
These 200 hour teacher training classes will open your mind to a more augmented perspective on the world and yourself and will equip you to comprehend the working of the mind, emotions and the road to fulfilment.
Accommodation
The school offers simple and clean accommodation facilities. Both single, as well as double shared rooms, are available with attached bathrooms. The bathrooms are equipped with western toilet seats and cold showers and hot water facility is available during the winter seasons.
Syllabus
200 Hour Yoga Teacher Training in Rishikesh (Hatha, Asthanga Yoga TTC) course syllabus includes:
Yoga Philosophy
This class will prepare students to read and understand Patanjali Yoga Sutras. Each Friday, students will lead a discussion reflecting on the week's readings. Before class, students should write down one question on a notecard directly related to the day's reading and give this to the teacher at the start of class, Yoga and Philosophy go hand in hand, just as the body and the mind do.
Introduction
Origin of Yoga
Different Paths of Yoga
Samkhaya Darshan
Vedanta Darshan
Obstacles in Yoga
Ashtanga Yoga (8 Limbs)
Yama
Niyama
Asana
Pranayama
Pratyahara
Dharana
Dhyana
Samadhi
Hatha Yoga
Panch Kosha
Annamaya Kosha
Pranamaya Kosha
Manomaya Kosha
Jnanamaya Kosha
Anandamaya Kosha


Human Anatomy Physiology and Yoga
The human anatomy classes of this 200 hour yoga teacher training course in Rishikesh, India covers all the necessary knowledge of the mechanisms of our body.
Introduction
Skeletal System
Joints and Range of Motion
Muscular System
Postural imbalances
Physiology of Asana
Standing
Back Bend
Forward Bend
Twist
Inversion
Digestive System
Respiratory System
Circulatory System
Physiology of Pranayama
Nervous System
Endocrine System
Stress and Homeostasis
Physiology of Meditation
Lesson Planning, Practical and Written Assessment
Mantra Recitation Curriculum
Mantra lessons are included in 200 hour yoga teacher training course as they create facilitates peaceful vibrations for the practitioners. The following are included
Ganesha Mantra
Guru Mantra
Shakti Mantra
Gayatri Mantra
Mangalacharan Mantra
Shanti Mantra
Teaching Methodology, Yoga Alignment
Learning the techniques to teach an asana session is the most critical part of this yoga teacher training course. This class focuses on covering the important asanas and the ideal methods to teach them. You will also learn to optimize and adjust the poses and how to teach difficult asanas by the use of props.
Asanas and Pranayama Practice Sessions
Dynamic Postures
Pawanmuktasana series
Marjala asana
Vyaghrasana
Surya namaskar
Standing Postures
Tadasana
Utkatasana
Padhastasana
Trikonasana
Parivrtta Trikonasana
Parshwakonasana
Parivrtta parshwakonasana
Veerbhadrasana I
Veerbhadrasana II
Veerbhadrasana III
Ardh chandrasana
Parsvottanasana
Prasarita padottanasana
Inverted Postures
Sirsasana
Sarvangasana
Halasana
Pincha mayurasana
Adho mukha vrkshasana
Twisting Postures
Ardh matsyendra asana
Parivritti janu sirshasana
Kati Chakrasana
Back Bend Postures
Bhujangasana
Shalabhasana
Dhanurasana
Matsyasana
Ushtrasana
Kandhrasana
Chakrasana
Gomukhasana
Setu Asana
Rajkapotasana
Forward Bend Postures
Paschimotanasana
Janusirasana
Ardh padam Paschimotanasana
Padprasar Paschimotanasana
Adho Mukha Svanasana
Balancing Postures
Vrkshasana
Bak Dhayan Asana
Mayurasana
Natraj Asana
Garudasana
Relaxation Postures
Shashankasana
Makarasana
Savasana
Pranayama Practices
Yogic Breathing
Nadi Shodhan
Kapalbhati
Ujjayi
Bhramari
Dhyana Practices
Breath Awareness
Pranava Dhyana
Yog Nidra Practices
Visualization
Breathing Meditation
Chakra Meditation
Mudras
Anjali Mudra
Chin Mudra
Jnana Mudra
Poorna Mudra
Bandhas
Uddiyana Bandha
Jalandhara Bandha
Moola Bandha
Kriyas
Jala Neti
Kapalbhati
Tratak
Included Excursions
Himalayan sightseeing trips and weekend excursions are included with the course.
Food
You will be provided with three pure vegetarian meals per day (breakfast, lunch, dinner), and herbal tea.


The following meals are included:
Breakfast
Lunch
Dinner
Drinks
The following dietary requirement(s) are served and/or catered for:
The food is totally vegetarian and if anyone has problem with the vegan food . Arrangements are made for the people having problem with it.
What's Included
The following are included in the fees
25 Nights Accommodation
3 x Daily Nutritious vegetarian meals and herbal tea
Weekend excursions
Course materials will be provided (Note Book, Yoga Mat, Cleansing kit)
Free Wi-Fi facility
How to Get There
By Airplane
Please book your flight to arrive at Indra Gandhi International Airport (DEL), from Delhi airport taxi pickup to the Centre @ 70 USD | 6-7 hours ride. You can also take a flight to Jolly Grant Airport (DED) from Indra Gandhi International Airport (DEL), Dehradun airport taxi pickup to the Centre @ 20 USD | 30 - 45 Minute ride.


By Bus
From Indra Gandhi International Airport (DED), you will have to take a taxi to ISBT (Inter State Bus Terminal). From there you can find many government and private buses to Rishikesh.


By Train
The nearest railway station is Haridwar railway station. From there you can find many cabs and buses to Rishikesh.
Cancellation Policy
The reservation requires a payment of 20% of the total price.


If the booking is cancelled one month (31 Days) prior to the start of the retreat/course you will get 90% refund of the booking amount.
If the booking is cancelled 30 to 15 Days prior to the start of retreat/course, you will get 50% refund of the booking amount.
No refund will be given if the retreat/course booking is cancelled less than 15 days prior to the start of the course. Although we can adjust the 50% of your paid amount to any other retreat/course you book with us in future.


The remaining amount shall be paid on arrival to the course/retreat location.
Similar Courses & Retreats