200 Hour Yoga Teacher Training in Rishikesh (Hatha & Asthanga Yoga TTC)
Trekking To Local Temples
Overview - 200 Hour Yoga Teacher Training in Rishikesh (Hatha & Asthanga Yoga TTC)
This 200 Hour Yoga Teacher Training in Rishikesh is Yoga Alliance International certified course. This is a world class yoga ttc course perfect for both yoga beginners and intermediate level learners looking to improve their health, happiness, peace and harmony and for those who want to acquire yoga as a profession. After successfully completing the Yoga Teacher Training program, the certificate provided is valid all over the world for you to begin your new calling!
Have any question?
No money will be charged, feel free to enquire.
Images Gallery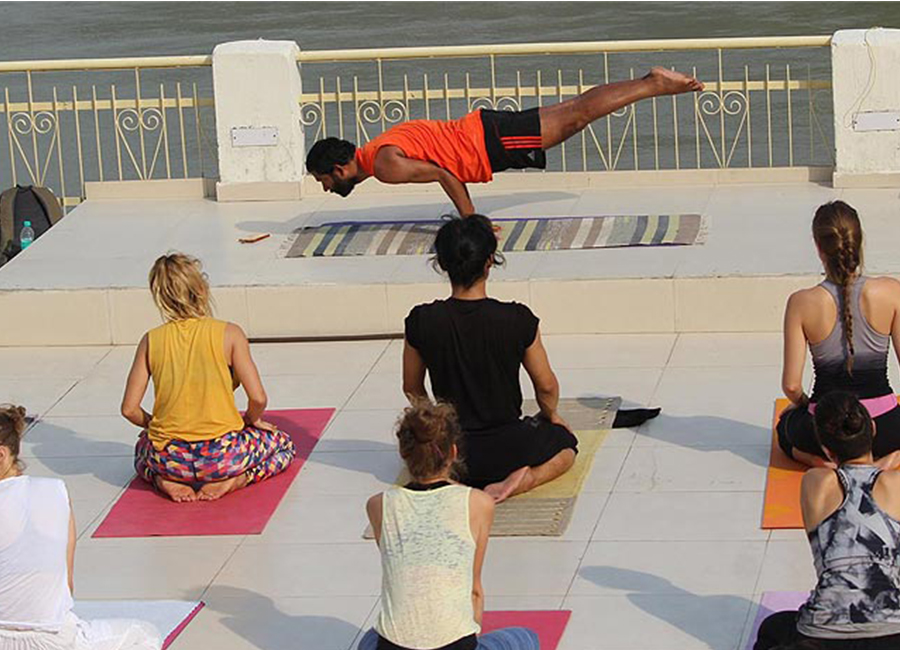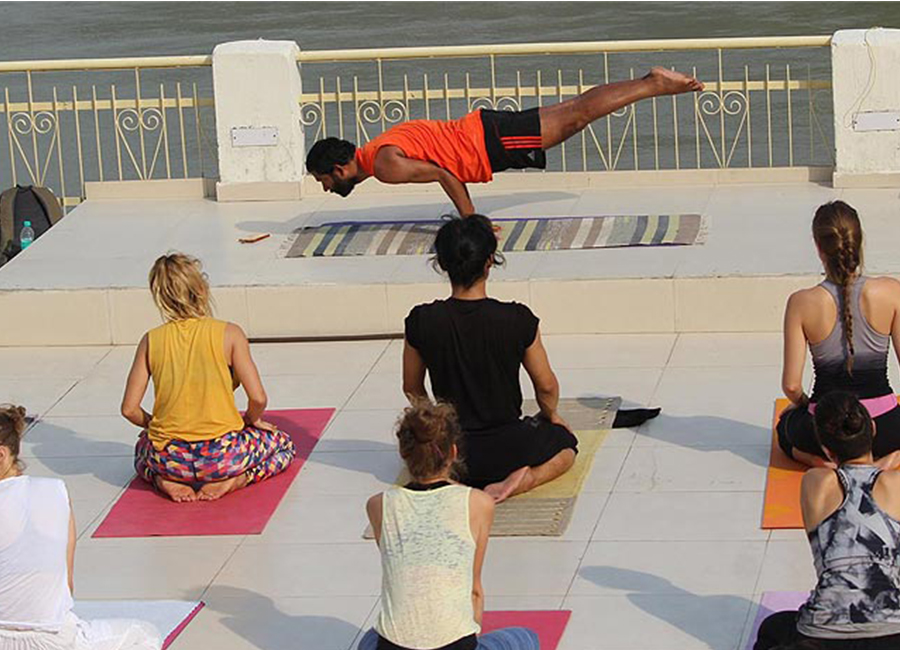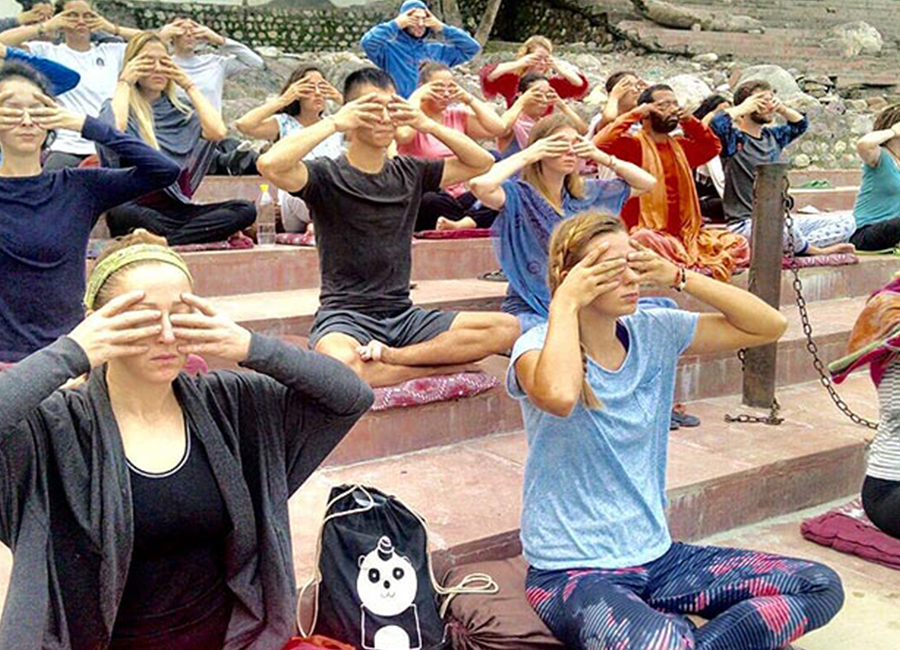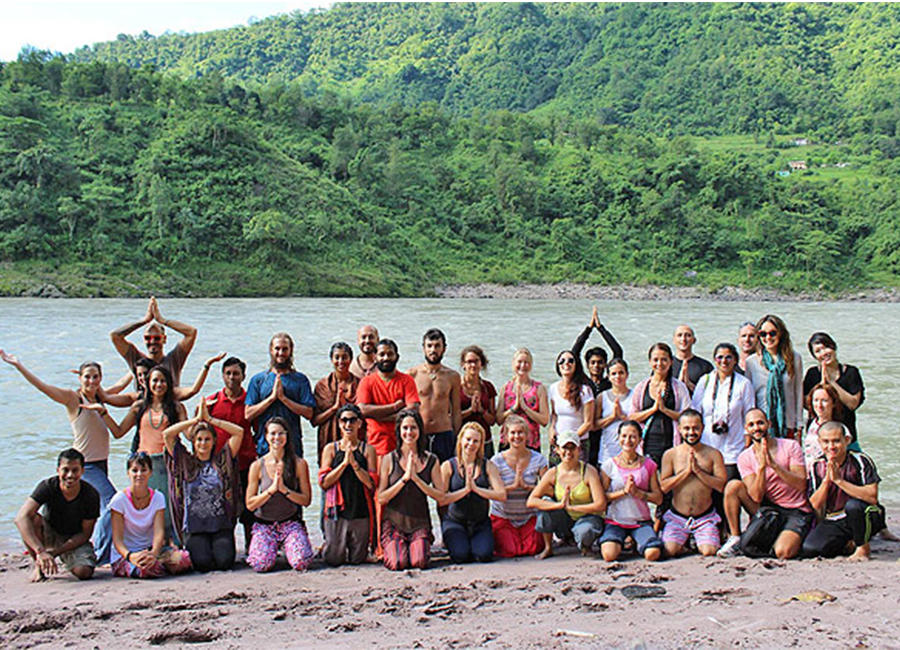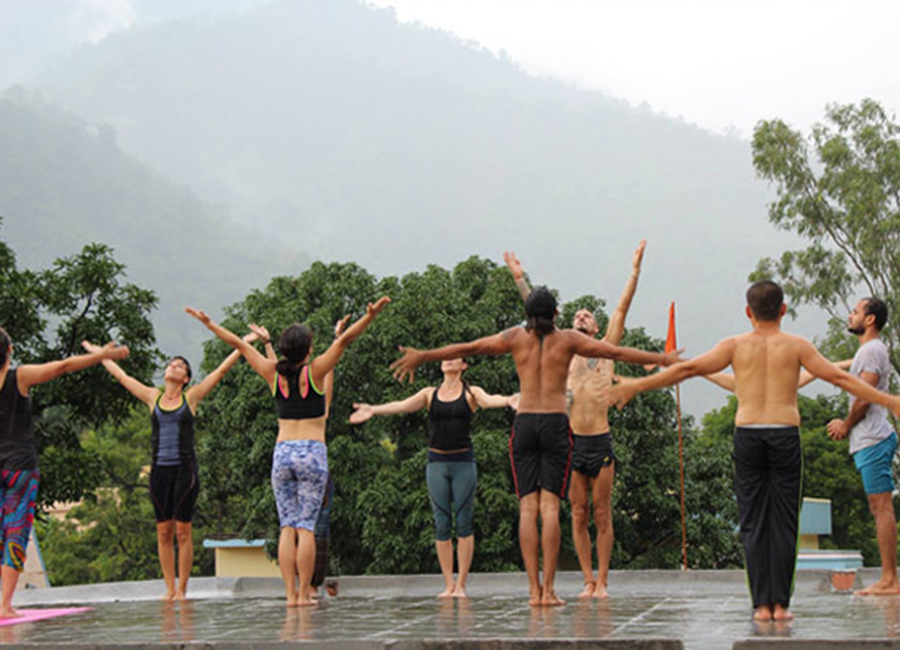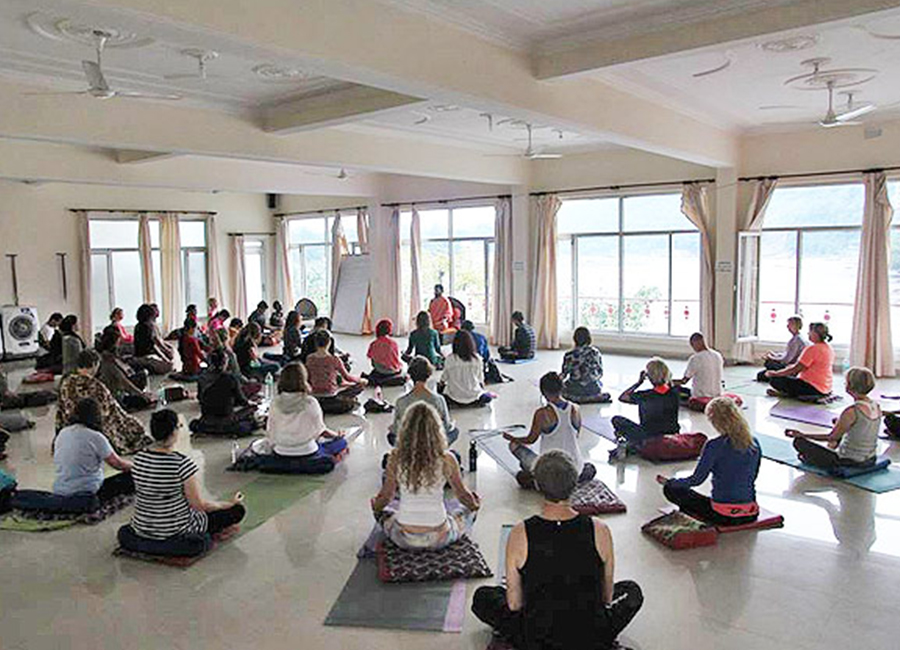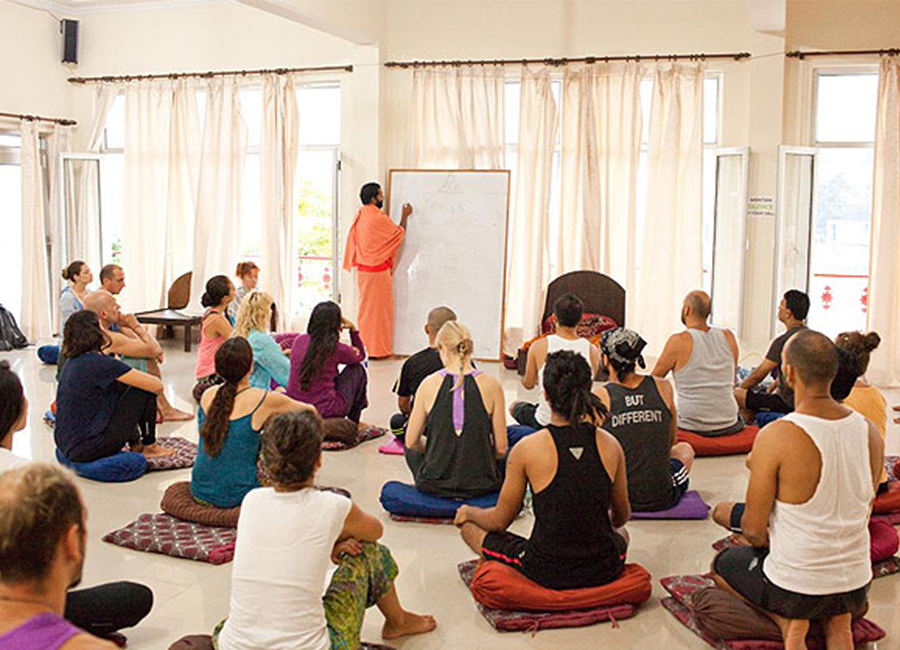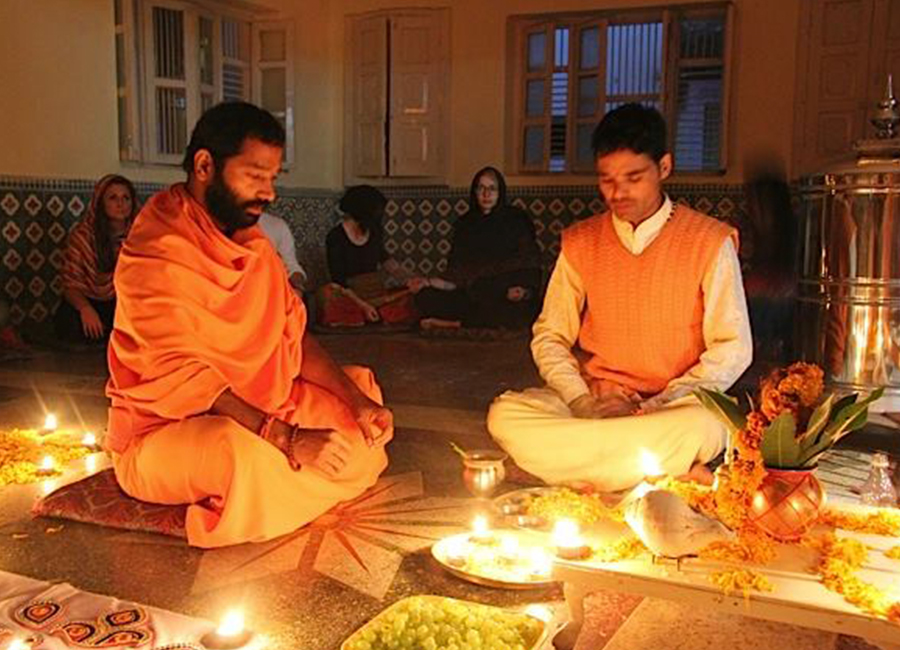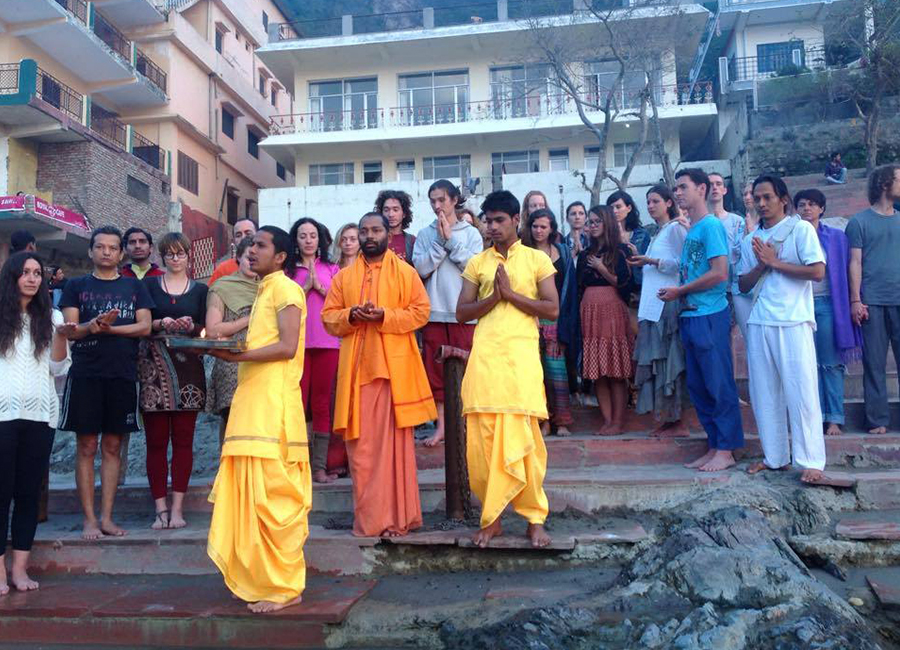 Program
The 200 Hour Yoga Teacher Training program in Rishikesh, India is intended for people with a great skill development interest that are looking to explore it. The course touches each area of yoga and is led by instructors with a solid knowledge of yoga who use their time to present accurate yogic theory. Completing this program will be an incredible metamorphosis for you. The courses included in the program will strengthen your own practice allowing you to use your own experience to start teaching others with confidence.
Accommodation
During our yoga teacher training courses we provide our students with clean rooms, bedding and attached western style toilets with hot & cold water. Our ashrams are situated at the banks of Mother Ganga River. Thus, each student can now have the privilege to feel the energy of mother Ganga River and attain her bliss
Food
In ashram we provide purely Vegetarian diet. Sattvic diet that is Ayurvedic food. No egg no dairy. We don't even use onion and garlic. Our body is like an instrument which needs daily tuning to play the divine music of life. For perfect music to play, a perfect instrument is key, likewise for good meditation a light and healthy body is essential. Sattvic qualities imply calm, enthusiasm, purity, creativity and clarity of perception.
Syllabus
1) Asanas (Postures): You will learn Many postures of Ashtanga, Iyengar, and Hatha Yoga.


Study various asanas and the technique of teaching the postures, the benefits of each posture, modifications, contraindications, and the use of props.
Standing poses.
Sitting poses, forward bends and hip openers.
Sitting/supine twists.
Back bends.
Inversions.
Arm balances.
Restorative postures.

2) Adjustment: Learn how to adjust these asanas and understand how adjustment can deepen your practice.

3) Pranayama (Breathing Techniques): These are based on traditional yogic breathing techniques which will benefit your yoga practice as you learn how to lengthen your breath. How to incorporate breathing into postures and into your classes. How breath work assists the body.

4) Shatkarma (Cleansing Techniques): These yogic cleansing practices will be integrated into the daily morning schedule and will work in conjunction with the asana practices. These will purify the nervous system and allow your breath to flow freely throughout the body. In expelling toxins from the body, we therefore cleanse it.

5) Yogic Mudras (Energy Seals): Stimulate different parts of the body by sealing in the energy. These are usually used in Pranayama and affect the flow of prana.

6) Bandhas (Energy Locks): How they regulate the flow of energy and assists the practitioner in asana.

7) Meditation: You will cover a range of meditation techniques that will help build concentration and focus in your daily practice. Techniques include Om Chanting, Chakra, candlelight Meditation.

8) Mantras (Chanting): A range of mantras will be taught including the Gayatri Mantra and many more. Find your inner harmony in these sessions.

Anatomy
You will learn anatomy relevant to yoga in order to strengthen the classroom explanations, cues, and corrections of asanas.
Yoga and Skeletal System, Brain & Nervous System, Respiratory System, Digestive System, Cardiovascular System.
Effects of kriya, Pranayama, Asanas and Meditation for various disorders.
Subtle Body Anatomy of the chakras, nadis and the application of chakras energy in the practice of Yoga.
Introduction to Ayurveda & Yogic Diet.

Yoga Philosophy
This class will focus on introducing you to the basic philosophy, concepts and history of yoga. It will cover the various traditional philosophies and viewpoints, insights from modern research and ways in which the essence of this holistic life-view can be integrated into a modern lifestyle.
Yoga Sutras (Preface of Patanjali's yoga Sutra): Study this important text based on the 8 limbs of Ashtanga Yoga. Discover the theory and foundations of yoga as Patanjali describes how to make a connection with the body, mind and spirit.
Kriya Yoga a methodology to overcome Panch-klesha (5 causes of pain and miseries)
Raj yoga and Hatha yoga

Teaching Methodology and Practice

Class Observation: You will observe a Class given by one of our experienced yoga teachers as inspiration for the class that you will then prepare.

Teaching Methodology: This class will give you the necessary building blocks to devise your own yoga class. Learn how to motivate your students by teaching inclusively to the range of abilities that you may be faced with.

Peer Teaching: These sessions allow you to practice your teaching skills and get constructive feedback from both your Senior Teachers and your peers on your progress.

Adjustment: Learn how to help your students get deeper into a posture through adjustment.
Studying yoga lifestyle and the ethics of a yoga teacher
Studying the attitude and presence of the teacher
The seat of yoga teacher/teaching as service/why we teach/creating a sacred space
Ethical guidelines for the student teacher relationship

Creating a class/Sequencing/General teaching points
Elements of great teaching.
Classroom organization and set up.
Creating a class plan.
Teaching progressively focusing on alignment principles.
The basic principles of sequencing.

Yoga Teaching Practicum
Practicing teaching with RYT/ERYT.
Karma yoga.
Receiving/giving feedback.
Group teaching during class hours.
Daily Schedule
5.30 am – 6.00 am: Kriyas & Mantras ( Mon, Wed, Fri )
6.00 am – 7.00 am: Pranayam & Meditation
7.00 am – 7.15 am: Tea
7.15 am – 8.45 am: Ashtanga Vinyasa Flow
8.45 am: Breakfast
9.30 am – 10.30 am: Philosophy
10.30 am – 12.00 pm: Study at Yoga hall
12.00 pm: Lunch
1.00 pm – 3.00 pm: Self Group practice/ Align & Adj.
3.30 pm – 4.15 pm: Anatomy
4.15 pm – 4.30 pm: Tea
4.30 pm – 6.00 pm: Hatha Yoga
6.30 pm – 7.30 pm: Dynamic & Traditional Meditation
7.45: Dinner
8.30 - 9.30: Optional – Yoga Movies or silence meditation
What's Included
A private room with attached bathroom and hot water
Wifi connection
Diet food 3 times daily
Tea 2 times daily
Cleansing process materials
Three course books
One day sightseeing activity to a nearby location
One yoga t-shirt
One Rudrakhya mala
Yoga Alliance International Registered Certificate
What's Not Included
Airfare
Personal Expenses
Pickup/Drop off
How to Reach the School
By Airplane
Please book your flight to arrive at Indra Gandhi International Airport (DED), from there you can take a flight to Jolly Grant Airport (DED). From there you can hire a taxi to arrive at Rishikesh

By Bus
From Indra Gandhi International Airport (DED), you will have to take a taxi to ISBT (Inter State Bus Terminal). From there you can find many governments and private buses to Rishikesh.
​​​​​​​
By Train
The nearest railway station is Haridwar railway station. From there you can find many cabs and buses to Rishikesh.
Similar Courses & Retreats