Deepak Bisht
Yoga Teacher
About
I was born in Uttarakhand, in the lap of the great Himalayas. I began my yogi path when I was 17 years old. I have completed my master degree from Gharwal University. I have more than 4 years of experience as a yoga teacher. I teach and train students in shatkarma, pranayama and yogasana with deeper understanding of body alignment and adjustment.
I believe "The more we practice yoga, the more we realize how much more we still need to learn.
Recently Worked for :
Vishwa shanti yoga school is RYS200 and RYS300, conducting 200hour,300 hour and...
Have any question?
Contact Deepak Bisht now
Your message will be sent to Deepak Bisht directly
Other popular Yoga Professional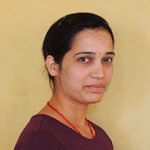 Yoga Teacher

Pranayama & Meditation

B.A.M.S, YIC ( Yoga )

Asana, Pranayama and Yoga Nidra Teacher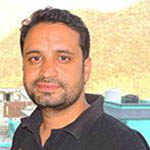 Yoga Teacher

Mantras and Rituals