Swami Sri Yukteswar Giri (युक्तेश्वर गिरि) - Biography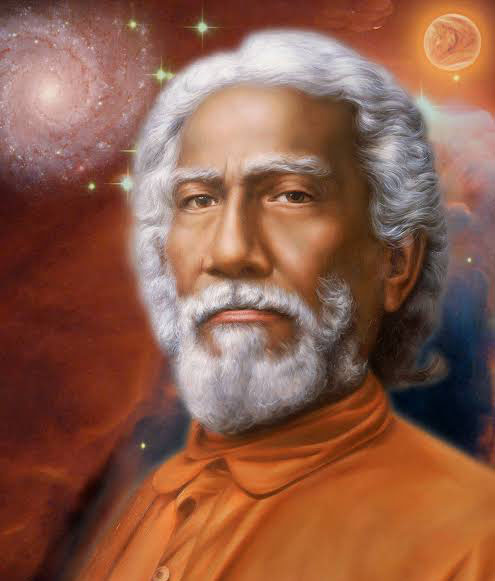 Swami Sri Yukteswar Giri is an Indian monk and yogi, and the guru of Paramahansa Yogananda and Satyananda Giri. He was a master of Kriya yoga and a scholar of the Bhagavad Gita and the Upanishads.
In 1884, Sri Yukteswar became a disciple of Lahiri Mahasaya and attained the spiritual stature of a Jnanavatar, or incarnation of wisdom. After the death of his wife, Priya Nath Karar became a Swami and received the name, Sri Yukteswar Giri.
He was also a member of the Giri branch of the Swami Order. As a guru, he had two ashrams, one in Serampore and another in Puri, Odisha, between which he alternated his residence throughout the year as he trained disciples.
In 1894, after meeting "maha avatar Babaji", he came to know that one day he will train a disciple who will spread the teachings of yoga in the western countries. That disciple was Paramhansa Yogananda the author of "Autobiography of a Yogi", one of the best selling books in the west.
Sri Yukteswar was the founder of two hermitages and the author of the book The Holy Science. This book was written on the request of Mahavatar Babaji. He requested him to write a book about the essential unity and underlying harmony between Christian and Hindu scriptures.
During the last years of his life he named Paramhansa Yogananda the sole heir to all his ashram properties.
At the age of 81, Sri Yukteswar Giri left his body on March 9, 1936. After his death, Paramhansa Yogananda had a vision in which Yukteswar Giri appeared to him and described afterlife. This description is mentioned in the book "Autobiography of a Yogi".
Childhood of Sri Yukteswar
Sri Yukteswar was born Priya Nath Karar in Serampore, India to Kshetranath, a rich businessman and Kadambini Kara on May 10, 1855,. After the early death of his father he managed his land properties from a young age.
He was a bright student but used to find his formal schooling slow and shallow. He attended Srirampur Christian Missionary College where he developed an interest in the Bible. He also attended Calcutta Medical College for two years.
His interest in the Bible was later expressed in his book, The Holy Science.
Swami Sri Yukteswar and his disciple Paramhansa Yogananda
Paramhansa Yogananda was searching for a guru in his youth and he met Sri Yukteswar Giri. Under Sri Yukteswar's spiritual training and discipline, Yogananda was prepared to begin his worldwide mission in the West.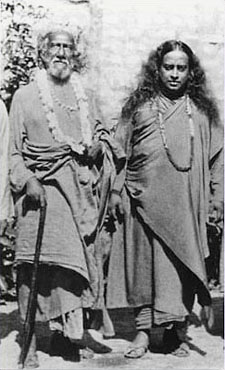 Sri Yukteswar nature In Paramahansa Yogananda's own words : 
"His every utterance was chiselled by wisdom. The essence of truth, all-pervasive with even a physiological aspect, came from him like a fragrant exudation of the soul. His feet were firm on the earth, his head in the haven of heaven."
"Sri Yukteswar fitted the Vedic definition of a man of God: 'Softer than the flower, where kindness is concerned; stronger than thunder, where principles are at stake.'"
Swami Yukteswar ji entered Mahasamadhi on March 9, 1936, during Paramahansa visit to India after fifteen years in America.
"The Holy Science" by Sri Yukteswar, written at the request of Babaji
"The purpose of this book is to show as clearly as possible that there is an essential unity in all religions; that there is no difference in the truths inculcated by the various faiths; that there is but one method by which the world, both external and internal, has evolved; and that there is but one Goal admitted by all scriptures." — The Holy Science by Sri Yukteswar.