500 Hour Yoga Teacher Training in Dharamshala (Advanced Course)
Overview - 500 Hour Yoga Teacher Training in Dharamshala (Advanced Course)
This 500 hour yoga teacher training in Dharamsala has its objectives regarding the expansion of the quality, receptiveness, love, self-discipline, focus, and freedom from any kind of negativity that an individual has in them. 500 hour Yoga teacher training courses in Dharamsala with the experienced faculties will be one of the most memorable periods of your life that will have a transforming effect on your overall lifestyle and way of living.
Have any question?
No money will be charged, feel free to enquire.
Images Gallery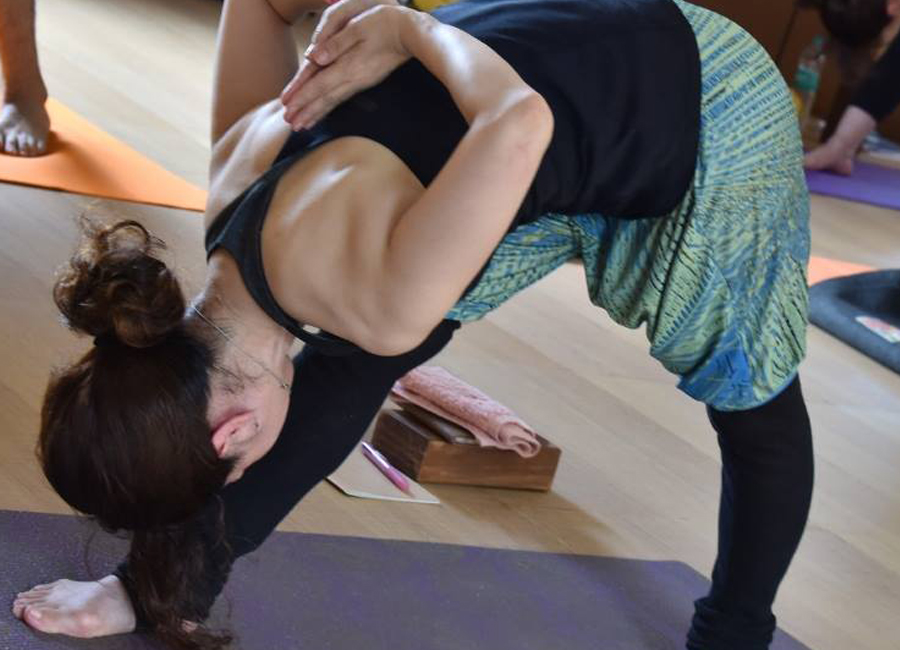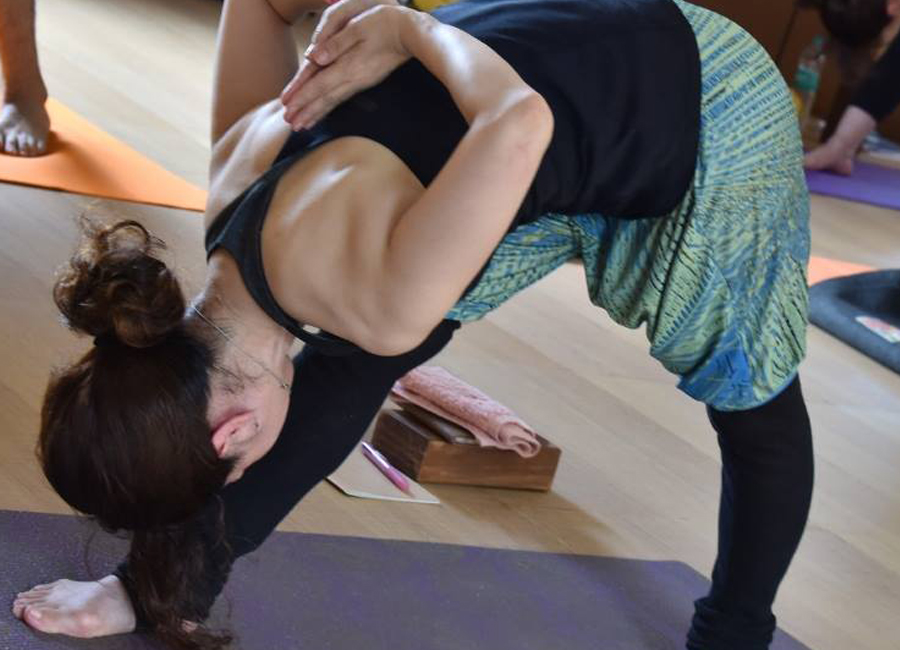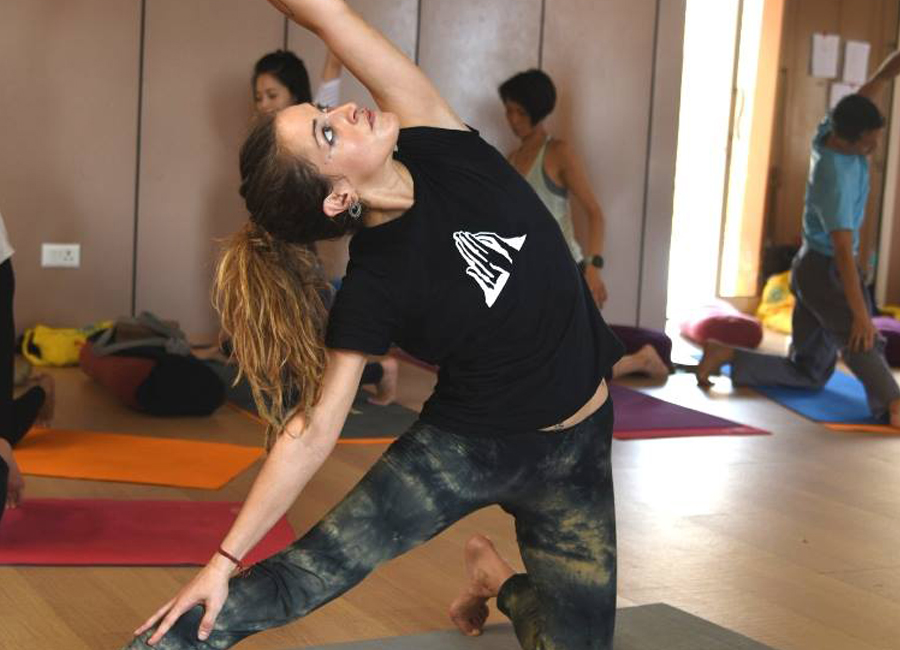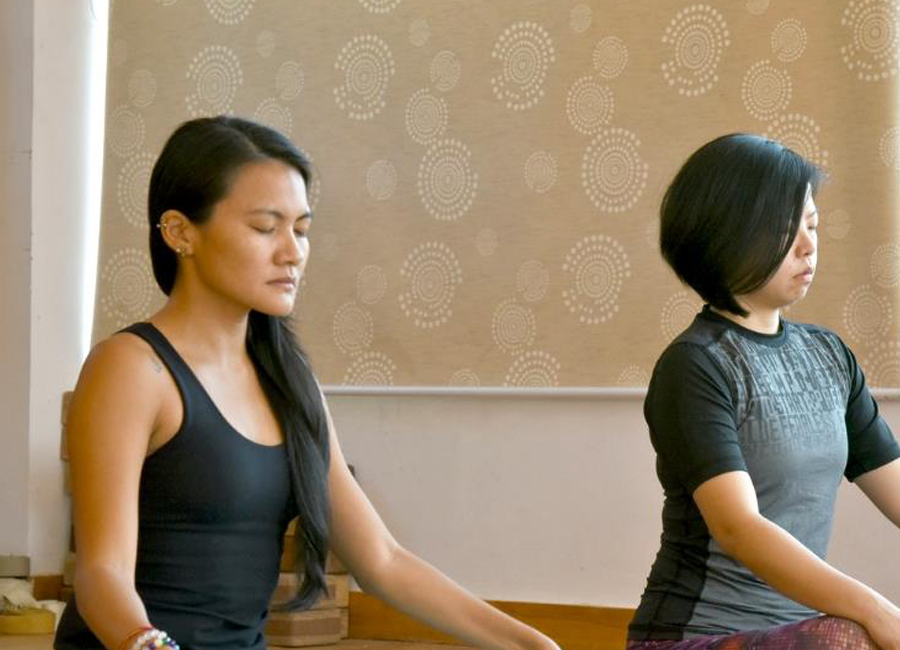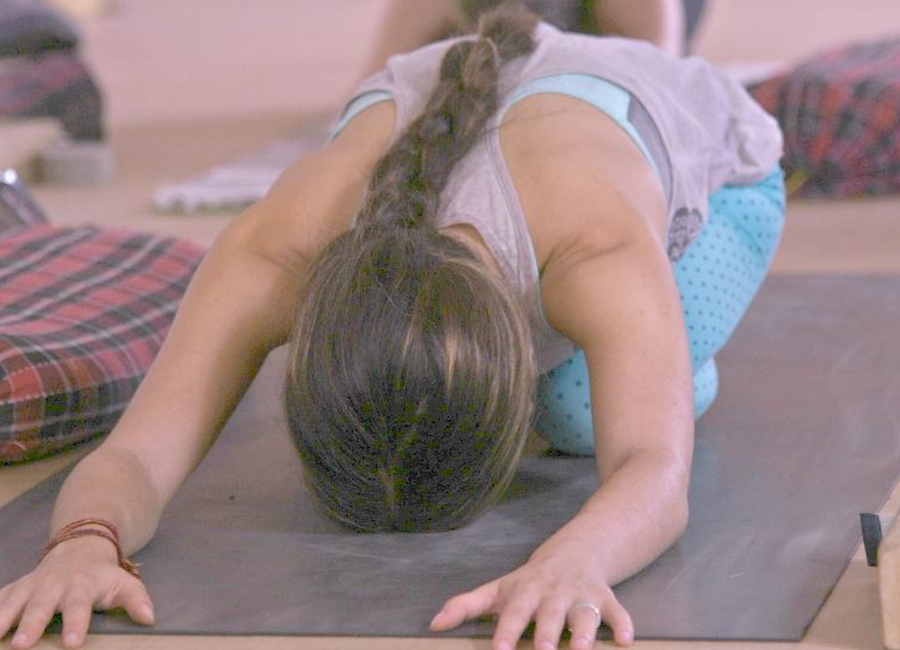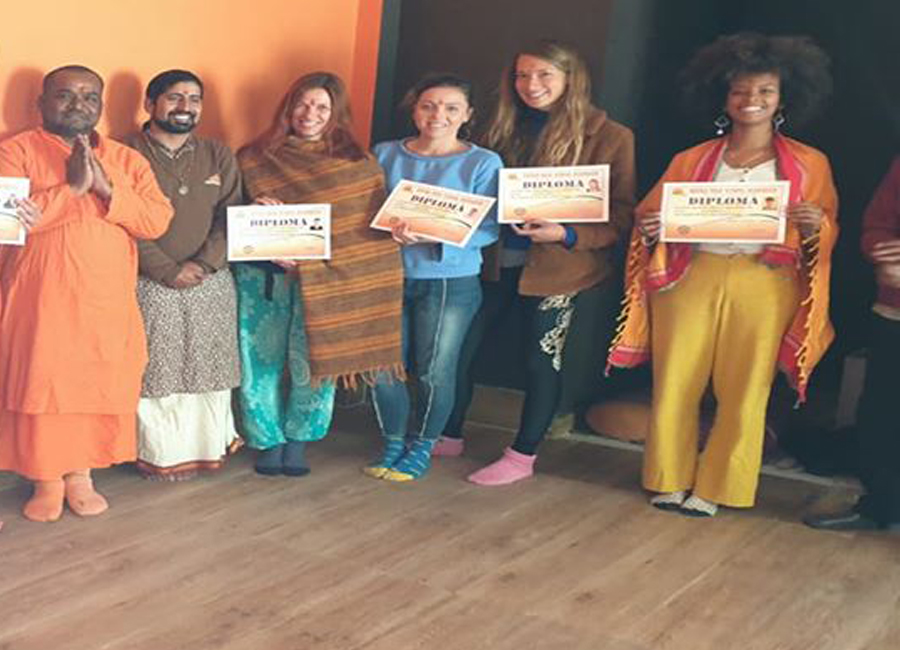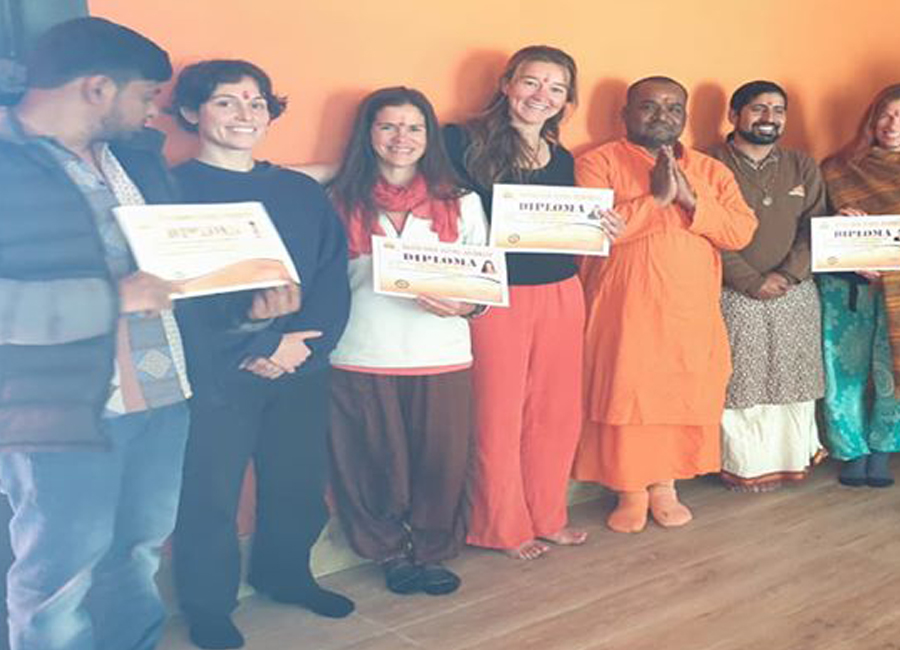 Program
The students who undergo our 500 yoga teacher training course find themselves having a clear vision of their life path and have enhanced concentration. Even before they complete the entire yoga class, you will find yourself to have evolved drastically. Students will get the basic knowledge and clear concepts regarding the fundamental concepts of the yoga aspects which will help them in getting the core insights of the ancient art of health and science.
After gaining mastery over the fundamental concepts of yoga and other aspects of yoga, they shall be taught regarding the advanced levels and modifications of the yoga asanas. After the completion of the course, the students shall be receiving a certificate from the institute which is one of the renowned yoga schools in the world.
The students those who get the certification of having 500 hour yoga course in Dharamsala, they shall be able to teach other students the intricate practice of yoga in a much better and professional way. They will also be able to teach others in a more effective way and trace their oath of yoga training which will uplift their own lives.
Syllabus
In 500 hour yoga ttc in Dharamsala, the lessons are provided in a very diligent manner. In spite of the arduous structure of the advanced course, we provide breaks to our students for enjoying their free time along with some outings. We provide basic knowledge of yoga that encompasses the Hatha yoga to our students.
In our yoga center in Dharamsala, our experienced faculties focus on the postures, bandha, drishti, the pronunciation of the words in Sanskrit, roots as well as the definition of every asana in yoga. The teachers that provide training to the students are very well qualified and certified in yoga training which makes our yoga school to provide the best 500 hour advanced yoga teacher training course in Dharamsala.
Course Content
Yogic discussions
Hatha yoga workshops
Guided meditation sessions
Deep pranayama
Breath work
Yoga philosophy
Anatomy Classes
Daily Schedule
07:00 a.m
Pranayama, mantra chanting, guided meditation, and breathing practice
08:30 am
Alignment based Hatha Yoga Class (Iyengar Style) including everyday asana practice of standing postures, forward bending, back bending, inversions, twisting and more
10:30 am
Breakfast (traditional Indian or your choice of vegetarian breakfast)
11:00 am
Class on yoga philosophy or anatomy (lectures on Indian mythology, chakra healing, mantra healing and more)
12:00 pm
Class on the art of teaching with experienced yoga practitioners
13:00 pm
Lunch, rest and personal study time to gather additional knowhow on yoga and spirituality
15:00 pm
Lecture anatomy or philosophy (detailed talks on yoga anatomy and physiology)
16:30 pm
Hatha Yoga Class (Iyengar Style) covering yoga practice of multiple asanas.
18:30 pm
Occasional evening breathing meditation sessions with yoga trainers
20:00 pm
Dinner and free time to pursue personal hobbies and group interactions
22:00 pm
Early bedtime after successful day of 200 hours YTT course.
What's Included
Lodging facilities.
Bedding and pillows.
Blankets
Completely vegetarian, vegan and sattvic food.
Our food items also include herbal and green teas.
Yoga props.
We provide basic facilities during the entire course which are included in the course fee
What's Not included
Airport picks up and drop or any local transportation.
Air conditioner or heater.
Luxury items or facilities.
How to Get There
By Airplane
Located at a distance of 15 km from Dharamshala, Kangra Airport, Gaggal (DHM) is the nearest airport., from there you can easily find a cab to take you to the course location.
​​​​​​​
By Bus
From Indra Gandhi International Airport (DED), you will have to take a taxi to ISBT (Inter State Bus Terminal). From there you can find many governments and private buses to Dharamshala.


By Train
The nearest railway station to Dharamshala is Pathankot railway station, which is set at a distance of around 85km. Further, you can take a bus or hire a taxi to reach Dharamshala.
Cancellation Policy
The reservation requires a payment of 20% of the total price.
​​​​​​​
If the booking is cancelled one month (31 Days) prior to the start of the retreat/course you will get 90% refund of the booking amount.
If the booking is cancelled 30 to 15 Days prior to the start of retreat/course, you will get 50% refund of the booking amount.
No refund will be given if the retreat/course booking is cancelled less than 15 days prior to the start of the course. Although we can adjust the 50% of your paid amount to any other retreat/course you book with us in future.


The remaining amount shall be paid on arrival to the course/retreat location.
Teachers & Staff
Retreat center not mentioned any teacher or staff yet!
Similar Courses & Retreats