Biography of Swaminarayan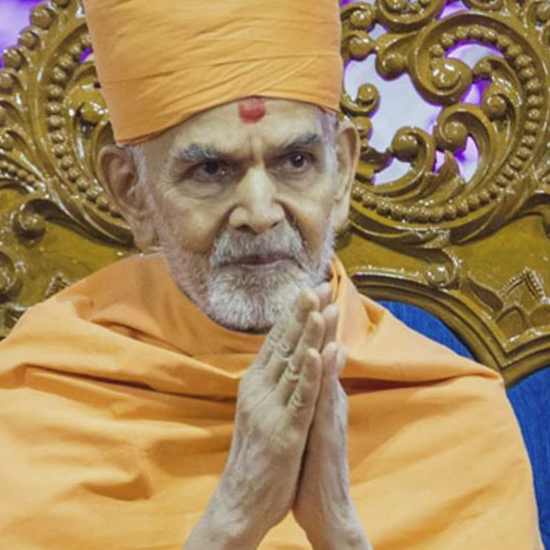 Bhagwan Swaminarayan was an Indian guru and Yogi. He was born Ghanshyam Pande on 3 April 1781 in Chhapaiya, Uttar Pradesh, India. He was an austere man who devoted his life and teachings to restore Hindu Sanatan Dharma which was demolished a long time ago. Later he was given the name 'Sahajanand Swami' by his guru. He has written various Shastras throughout his life and has always motivated his samarpit sadhus to write shastras.
In 1792, Swaminarayan began his pilgrimage journey when he was 11 years old. He travelled to different places all over India and did Social Welfare activities. After 7 years of travelling and learning experiences, he ended his pilgrimage at Gujarat in 1799.
Swami Ramanand, the guru of Swaminarayan was considered an incarnation of Uddhav, a close friend of Krishna. Swami Ramanand handed the leadership of Uddhav Sampradaya to Swaminarayan before his death. Swaminarayan continued his guru's spiritual lineage by teaching Vishishtadvaita, which originates from the Sri Sampradaya.
Once Sahajanand Swami held a meeting and taught his followers the mantra "Swaminarayan". This mantra is repeated by the disciples when praying to get rid of material desires. After this point, the Uddhav Sampradaya was known as 'Swaminarayan Sampraday'.
Once Mahatma Gandhi mentioned that he was very impressed by his work done in Gujarat. During his life, he built various murtis, temples and initiated around 200 sadhus to spread his teachings and philosophy. Through his murits, temples and sadhus, Swaminarayan will always remain in the heart of India.
Swaminarayan Sampraday
Uddhav Sampraday, later known as Swaminarayan Sampraday is a socio-spiritual organisation raised and promoted by Bhagwan Swaminarayan. The main purpose of this organization is to continue the teaching of Vishishtadvaita which explains the correlation between God, living beings and the cosmos. All the teachings and philosophy of this Hindu sect. are based on Ancient Vedas.
Nar Narayan Dev Gadi in Ahmedabad and Laxmi Narayan Dev Gadi in Vadtal are the two administrative departments of Swaminarayan Sampraday which are managed by his two adopted sons.
There are more than 3,300 centers of this organization all around the world and the members have written thousands of various works including the most important work : Shikshapatri, Swamini Vato and the Vachanamrut. Swaminarayan Sampraday had received multiple national and international awards for these works.
There are some rules to be followed by the members of the Swaminarayan Sampraday: No meat, no alcohol, no addictions and no adultery.
Shikshapatri, written by Swaminarayan
The word 'Shiksha': Gospel and 'Patri': writing. Shikshapatri is a religious text written by Swaminarayan.
It is the shortest Gospel in the world and a sacred text consisting of 212 Sanskrit verses explaining the Hindu moral codes of life. Shikshapatri is considered the main scripture of Swaminarayan Sampraday by all the followers.
The Sanskrit verses enlighten the followers on 'how to meditate', 'how to be aware of the self ', 'how to be healthy', 'how to avoid negative environment' including all the key moral values needed to follow the path of spirituality. It also explains the fundamental duties of house owners, saints, women, Acharyas etc.
Through these 212 potent Sanskrit verses, the student can expand his level of happiness, awareness, health and can explore the divine nature of himself.