Rishikesh is a well-known tourist spot and an ancient spiritual town and if you are travelling, hiking, practising yoga and meditation or visiting Indian traditional spot in Rishikesh, you definitely need a place to crash out. Travelling and visiting hotels in any city can get expensive, especially Rishikesh is a particularly expensive place to stay plus a hectic day of travelling, sight-seeing or work can suck your energy and time to find the best and affordable places to stay. To save you both time and money, we have researched and listed the top 11 cheapest places to stay in Rishikesh this year.
Swiss Cottage and Spa By Salvus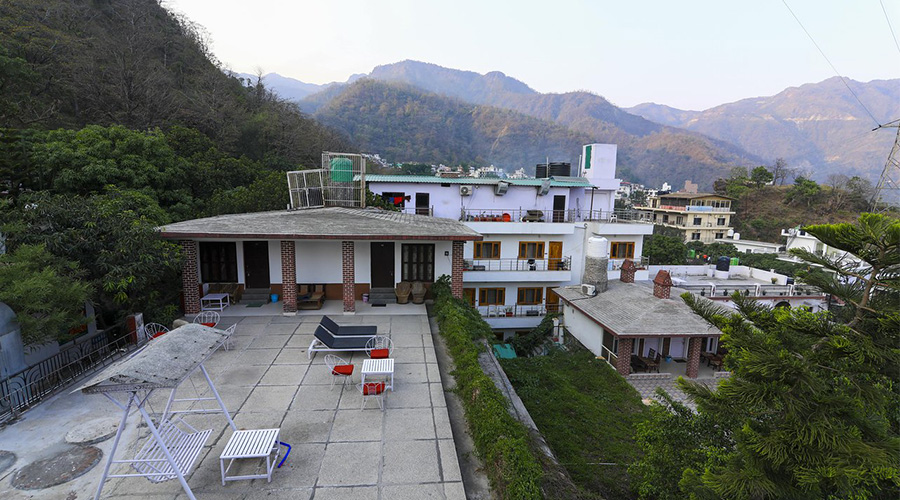 Swiss Cottage and Spa is a boutique budget hotel located at By-Pass Road, Tapovan, Laxman Jhoola, Area, Rishikesh. It is a fair priced 2-star hotel and worth staying. It has marvellous Himalayan mountain view and exquisite ambience along with splendid and expensive-looking interior.
One of the best hotels for Yoga Enthusiast as it has Yoga hall for them. The hotel contains 19 rooms and 6 backpackers room. All the rooms are loaded with basic amenities like television, fridge, good wifi and mini-fridge. They also have holy Gita book in each room for tourists to explore Hindu culture right away. Amazing !
Swiss Cottage provides all kinds of rooms: Cottage Room, Premium Rooftop Room, Premium Room, Standard Room and Suite Room. All the rooms have balconies with beautiful views of mountains and valleys. Great room service, nice host, great food and affordable prices make this hotel one of the cheapest hotels to stay in Rishikesh.
Sonu Guest House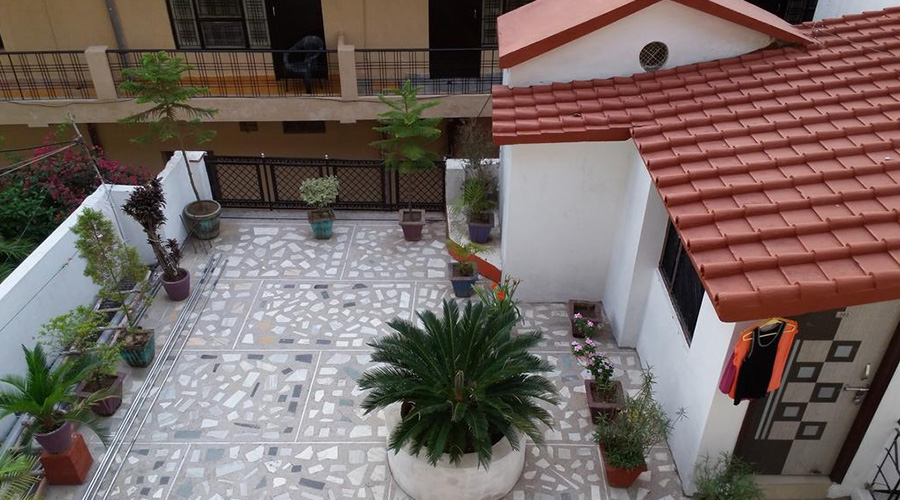 With rooms starting at just 10$ per night, Sonu Guest House is a beautiful place to relax, chill and practice yoga and meditation. The surrounding of this guest house is very peaceful and quiet. You can explore the town and its traditional culture, great cafe's, yoga studios as this place is located at the heart of Luxman Jhula, exactly it is located at Opp. Sant Sewa Ashram (another side of the bridge).
The guest house contains Standard Single Room, Standard Double Room, Deluxe Single Room, Deluxe Room with Balcony, 6 Bed Mixed Dormitory and 2 Bed Female Dormitory starting as low as 5$. The rooms are clean and full of privacy, high-speed WiFi, clean toilets and the staff is very friendly and humble. You can make tea and coffee whenever you feel like, you just need to get into the lobby and use their boiling water dispenser. Great! Overall the place and experience you will have is total value for money, recommended by me.
Maa Ganga Guest House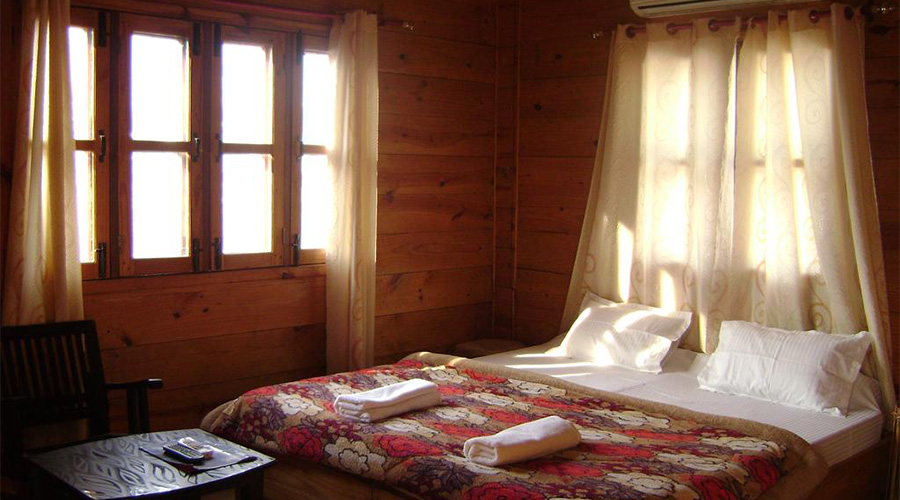 Maa Ganga Guest House is a 2-star hotel located at Laxman jhula, opposite Sant Sewa Ashram, Rishikesh. This is one of the cheapest hotels I have stayed in. The rooms are very cheap, starting at just 4$ per night. The rooms and bathroom are very clean with a 24-hour facility of a cold and hot shower.
The staff in this place is excellent and makes you feel like you are at home. They provide yummy and fresh breakfast for you in the morning with a nice tea or coffee, wifi is very good as compared to other places. The guest house has single, triple Room with Mountain View, Standard Twin Room with Mountain View, Deluxe Double or Twin Room with Mountain View, Bed in 10-Bed Mixed Dormitory Room and Bed in 6-Bed Female Dormitory Room.
GoStops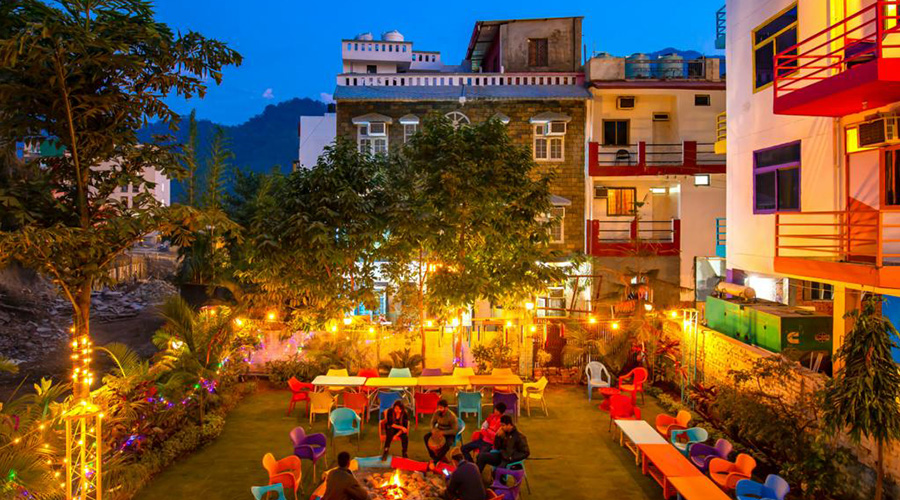 GoStops is a nice and cheap place with lovely staff and a very helpful receptionist that I have ever seen, this place is located at Tapovan, Rishikesh. You can get a room here at just 8$ per night. A good place to have fun, they have game rooms and a nice small terrace with mountains view. The staff is fun and energetic, nice food and good vibes all around.
The rooms have all the amenities like TV, wifi and clean bathrooms. The location is amazing and a very good interior of this place surely makes it one of the best and cheapest places to stay in 2020. Very artsy, colourful and creative interior with amazing and good services at a budget price.
Shiv Shakti Hostel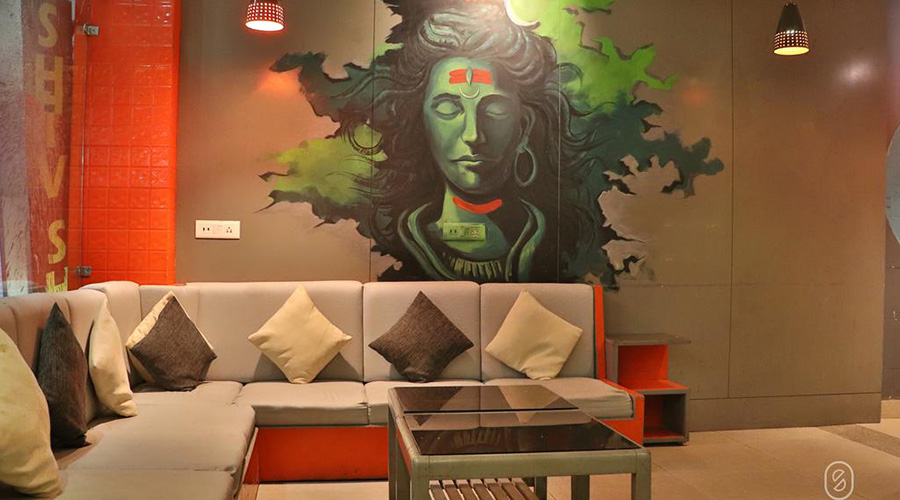 Shiv Shakti is a low-key hostel, just 2 minutes walk from Laxman Jhula, located Near Sant Sewa Ashram Opp. Sood & Sood Travel Agency, Laxman Jhula, Rishikesh. With as low as 7$ you can stay a night in here, isn't it amazing ?
The rooms offer free WiFi. Shiv Shakti Hostel provides mixed dorms with lockers sleep up to 6, private rooms with sitting areas sleep up to 2, and upgraded rooms include air-conditioning and flat-screens. Dorm rooms are very good and clean, and incredible staff for sure and good food facility. The location is quiet and peaceful with a nice mountain view. I will advise you to check this place out if you are in Rishikesh and looking for a place to stay and have fun.
Hashtag Hostel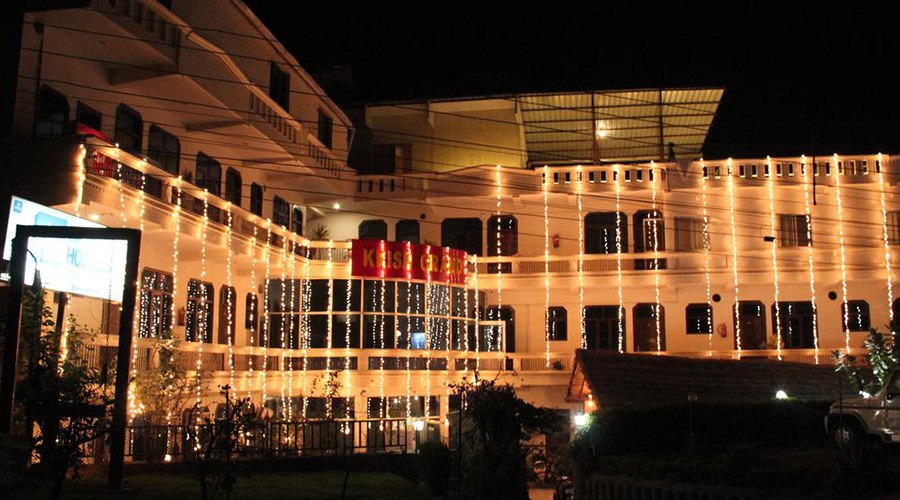 Hashtag Hostel is a fair priced hotel and a brilliant place with rooms starting from 6-7$ per night. It is located at Badrinath Rd, Tapovan, Rishikesh. The rooms, washrooms are clean. Food is delicious and the staff is very helpful and friendly. Chilled out ambience with super comfortable and clean beds makes it the best place to stay.
They have a multi-cuisine cafe, rooms and dorms and a fun playing zone with hand games. The staff even help with inquiring and booking adventure activities if you are new and not sure. Overall good hostel
Hipostel Rishikesh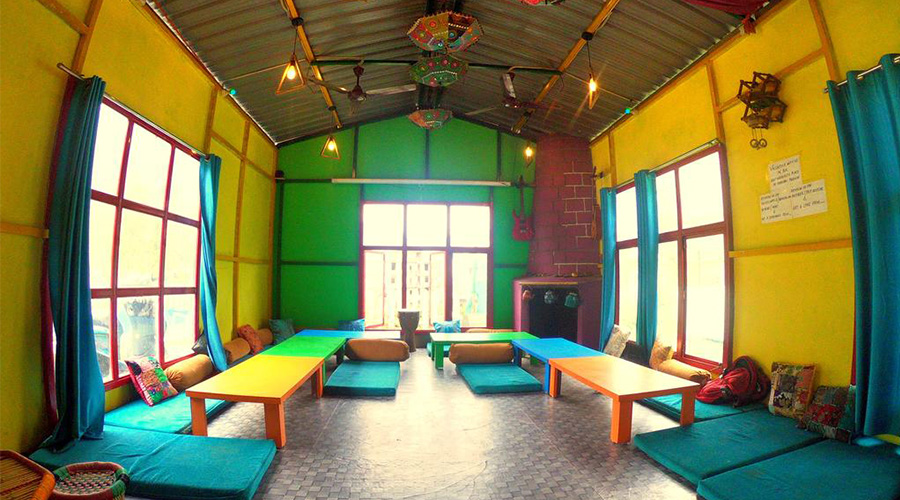 Hipostel is another great place, here you can get rooms starting from 5$ per night. It is located at 10, Near Tiny House Cafe 50 meters from Camp Hamlet, behind AYM Yoga School Upper, Tapovan, Rishikesh.
Hipostel provides the facility of Bed in 5-Bed Mixed Dormitory Room, Bed in 5-Bed Mixed Dormitory Room, Bed in 4-Bed Mixed Dormitory Room, Bed in 7-Bed Female Dormitory Room, Bed in 6-Bed Mixed Dormitory Room, Double Room with Mountain View and tent.
Hostel is away from all the chaos and have an artistic touch. Location is excellent and caretakers are very helpful and supportive. The area is full of spiritual energy and the vibe of the hostel is awesome. The place is affordable, clean and amidst the mountains.
Live Free Hostel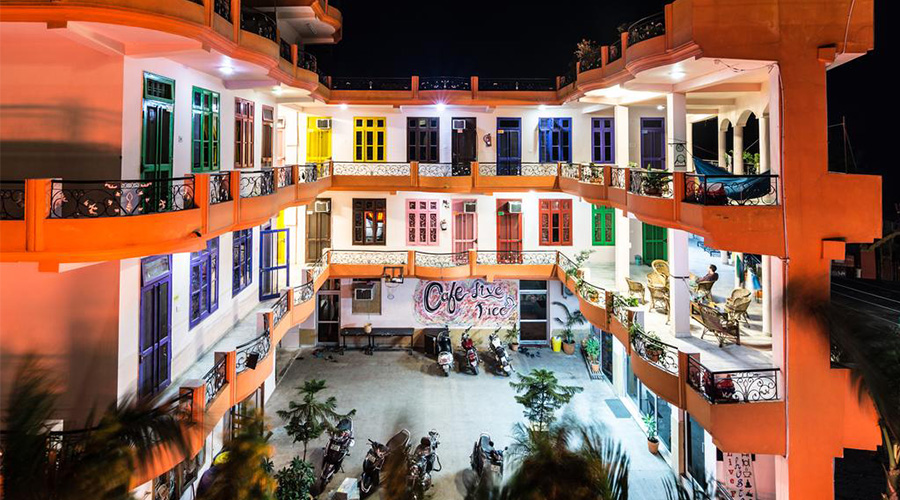 Live Free is a great hostel and a convenient place to stay at an affordable price. I personally stayed here for just 9$ a night. It is located at Laxman Jhula Rd, Near Anand Dham, Tapovan, Rishikesh. The staff is super friendly and welcoming, they help you with all your queries. You can do Yoga on the rooftop with beautiful Himalayan mountain view. You will feel like home in this place for sure, the atmosphere is chilled out.
The rooms are neat and clean and easily accessible, you can chill on the terrace or play pool. Geyser is available all the time. It is a value for money. The hostel has standard and deluxe private rooms along with dorms facility for both male and females.
Moustache Hostel Rishikesh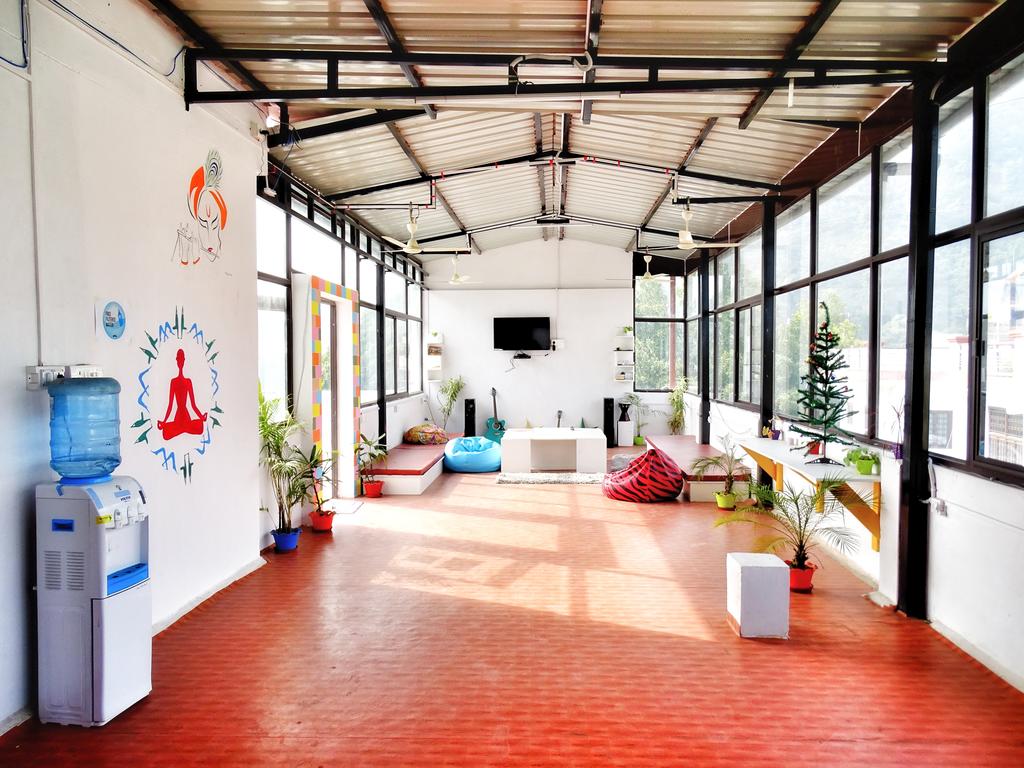 Moustache Hostel is a good priced, 2-star hotel located at 136, Near Inter college Tapovan, VPO - Tapovan, Tehri Garhwal, Rishikesh. This place is cheaper than many other hostels in Rishikesh. You can get a room here for as low as 6$ a night. They have a facility to cook yourself which is wonderful if you want to make your own organic and healthy food.
The staff is good and the rooms are exquisite, super clean and neat, washrooms are hygienic. The atmosphere of this place is quiet and amazing. I will highly recommend this place for solo or couple travellers.
Rishikesh Stay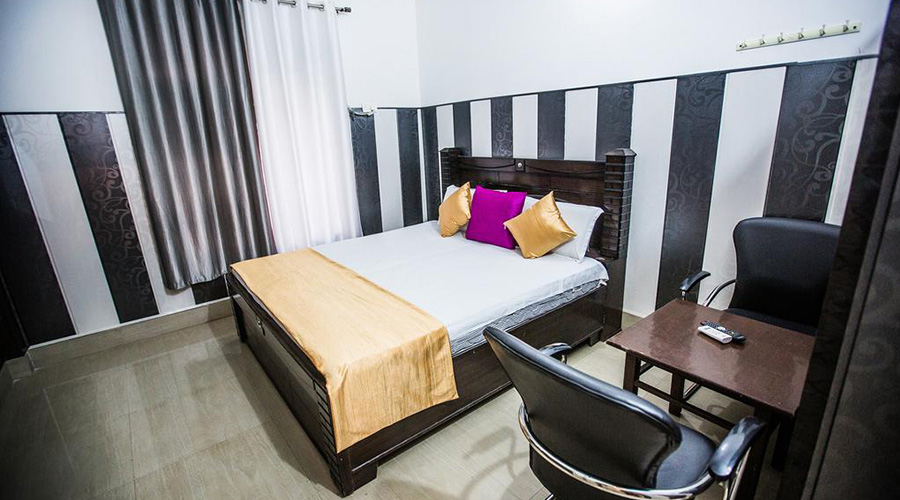 By far Rishikesh Stay is the best and cheapest place in the town. It is located at Rishikeshstay, Mahananda Complex, Badrinath Highway, Tapovan, Rishikesh. A very nice place to stay at an affordable price, for 8$ you get to stay a night. They have a Yoga Hall on the top floor and they even provide a free yoga session to their customers. The surroundings are very quiet, the staff is honest and helpful and the rooms are clean. Room service is available from 7 am to 11 pm.
They provide standard and deluxe rooms with hot showers 24/7. You can have a pleasant stay here. Overall value for money.
Thira Rishikesh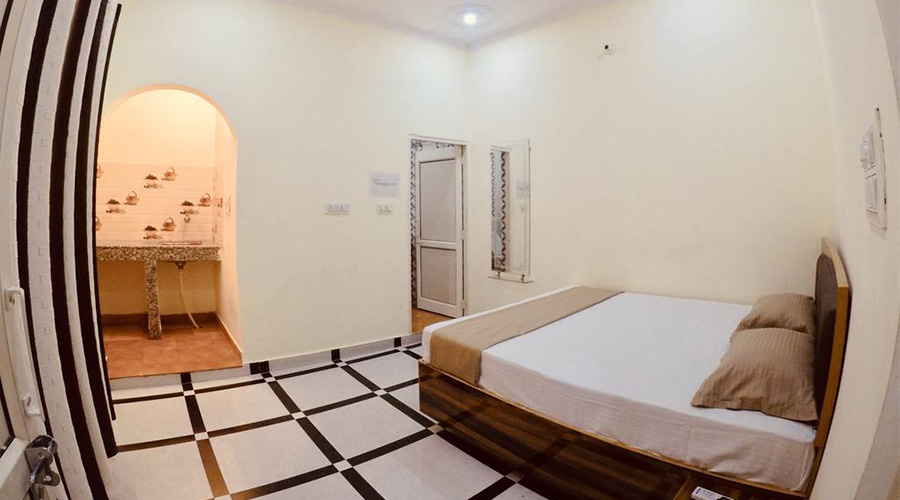 Thira Rishikesh is a great place for chilling and relaxing. It is located at Badrinath Rd, near Baba Balak Nath Mandir, Tapovan, Rishikesh. Very calm and relaxed vibes of this place are really something to experience, convenient kitchen available to cook your own meals, great value for the stay and even discounted rates possible for long term stays. The price of room here are from 6-7$ a night.
The rooms and dorms are good and neat. Managers are helpful and the staff is excellent, the food is really good. Very nice hostel to have a wonderful experience.