500 Hour Yoga Teacher Training in Rishikesh (Advanced Yoga TTC)
Overview - 500 Hour Yoga Teacher Training in Rishikesh (Advanced Yoga TTC)
The advanced 500-hour yoga teacher training is also known as the Advanced Teacher Training Course. This training offers the student a deep understanding of the principles of Yoga, practices of Hatha Yoga and Pranayamas. The 300-hour yoga training also offers advanced training in Hatha Yoga asanas, yogic philosophy, anatomy, physiology, advanced asana corrections and correction skills.
Have any question?
No money will be charged, feel free to enquire.
Images Gallery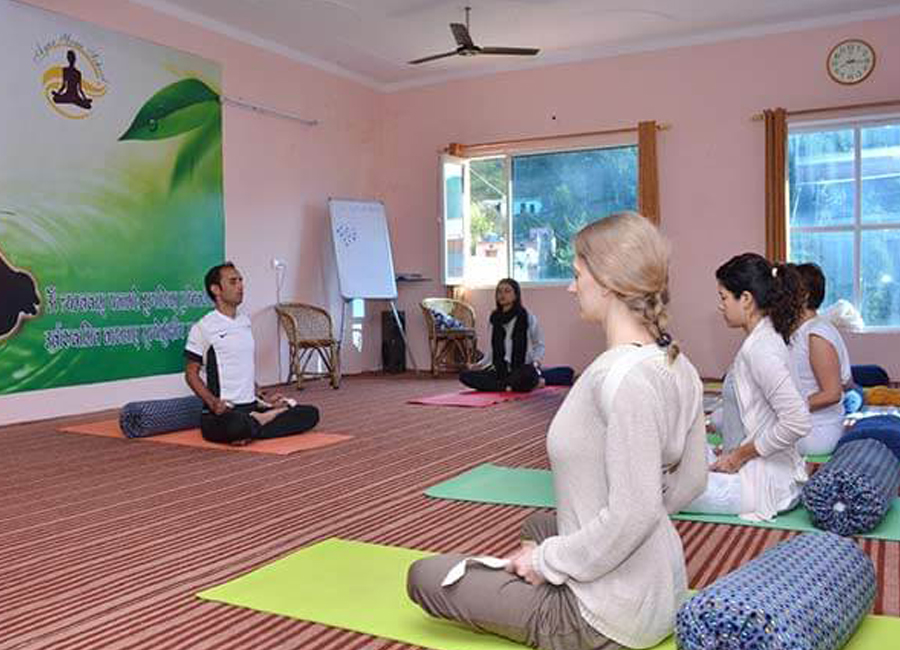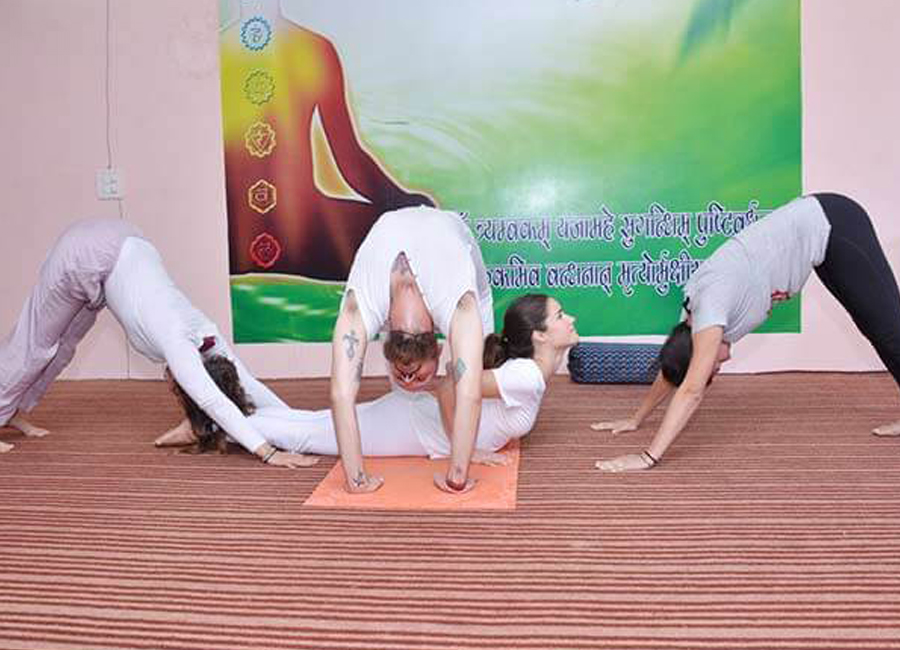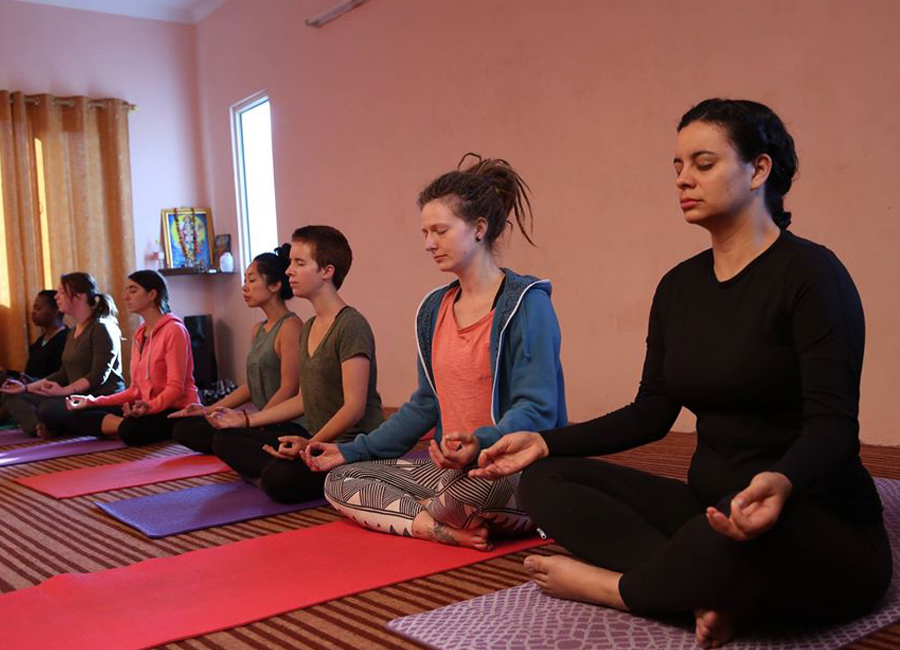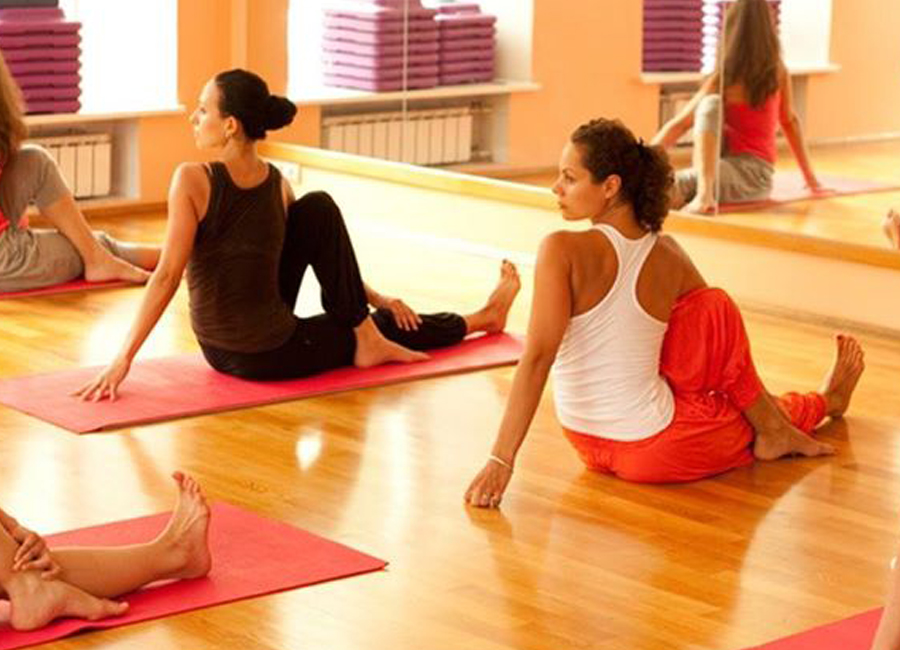 Program
This yoga teacher training course is designed for those who are ready to move to a new level of spiritual and physical practices, improve their teaching skills and become a truly professional yoga instructor.
The program lasts 500 hours and implies a deep immersion in the yogic lifestyle, practice, theory and philosophy of the discipline. All this allows you to build a strong foundation for the development of basic.
Requirements and results
You must have graduated in a 300-hour Teacher Training Course for a 'RYS 300'
Although English is not your first language you must have a basic knowledge of English, spoken and written, since the course is taught entirely in English.
You must be physically and mentally able to follow the intensity level of the Advanced Yoga Teacher Training Course.
Objectives of this yoga teacher training
Make the future teacher acquire both theoretical and practical knowledge to teach yoga classes and obtain the qualification to access certification as a Yoga Teacher, in addition, to deepen and enrich your personal practice.
Capacitate the student to create programs, direct and energize activities in Yoga Instruction with specific techniques and positions, aimed at all types of people and adapting them to their specific needs.
Serve the bases of knowledge of the philosophy of yoga.
Dominate and understand the techniques to develop and teach asanas and vinyasas.
To understand and master techniques of pranayama, kriyas, bhandas and dristi.
Guide the student in different relaxation and meditation techniques.
Learn to recite mantras and songs with kirtan.
To lay the foundations of knowledge of human anatomy and physiology applied to yoga.
Active assistance in case of witnessing an accident or emergency situation. Basic first aid techniques.
Know the basics of Ayurvedic nutrition.
Syllabus
The key points of the 300-hour teacher training curriculum are:
Repetition and study of asanas of 200 hour course.
Deeper immersion in teaching and teaching methods.
Explanations of the nuances and subtleties in the adjustment of asanas.
Practice wise high levels.
Practice intense pranayama and tantric breathing.
Explanation of the features of Kundalini Yoga, Ashtanga Yoga, Tantra Yoga, Nada Yoga.
In-depth study of the techniques of meditation in theory and practice.
AFTER COMPLETION
Shatkarma (Yogic way of purification)
Conduct yoga retreats, individual sessions, yoga workshops;
Teach classes in yoga classes at school, health or sports centre;
Open your own yoga studio and conduct classes there;
Practice yoga therapy
Food and Accommodation
For a better spiritual atmosphere the meals are cooked accordingly. So they offer 3 healthy meals (breakfast, lunch and dinner) along with accommodation. All meals are completely vegetarian, and they do not allow non-vegetarian. The cooking space is neat and clean which is supervised by the administration to ascertain healthy victuals. Cost of the food is included in the fee structure. If someone is eager to contribute in the cooking exercise, the school does welcome!
The accommodation is perfect for safety aspects. Having a better class residential and social standard. The environment is healthy and peaceful. The efforts are continuing to keep a regular improvement on the residential standards. The atmosphere also plays a vital role in learning.
What's Included
Yoga course material
Daily pranayama and meditation
Free Ayurveda pulse diagnostic consultation
Yoga Alliance USA certificate
3 times a day Ayurveda diet
61 nights accommodation
2-3 herbal teas a day
3 meals a day
How to Get There
By Airplane
Please book your flight to arrive at Indra Gandhi International Airport (DEL) in New Delhi, from there you can take a flight to Jolly Grant Airport (DED) in Dehradun. From Jolly Grant Airport you can find many taxis to Rishikesh.


By Bus
From Indra Gandhi International Airport (DED), you will have to take a taxi to ISBT (Inter State Bus Terminal). From there you can find many governments and private buses to Rishikesh.


By Train
The nearest railway station is Haridwar railway station. From there you can find many cabs and buses to Rishikesh
Cancellation Policy
The reservation requires a payment of 20% of the total price.
​​​​​​​
If the booking is cancelled one month (31 Days) prior to the start of the retreat/course you will get 90% refund of the booking amount.
If the booking is cancelled 30 to 15 Days prior to the start of retreat/course, you will get 50% refund of the booking amount.
No refund will be given if the retreat/course booking is cancelled less than 15 days prior to the start of the course. Although we can adjust the 50% of your paid amount to any other retreat/course you book with us in future.


The remaining amount shall be paid on arrival to the course/retreat location
Teachers & Staff
Retreat center not mentioned any teacher or staff yet!
Similar Courses & Retreats