200 Hour Yoga Teacher Training In Rishikesh (Ayurveda Training)
Overview - 200 Hour Yoga Teacher Training In Rishikesh (Ayurveda Training)
This 200 Hour Yoga Teacher Training In Rishikesh (Ayurveda Training) is taught by well-recognized yoga teachers and certified Ayurvedacharya (Traditional Ayurveda Doctors). The aim of the organization is to spread the ancient knowledge of yoga, meditation and Ayurveda. The program emphasizes the comprehensive understanding of the best practices of yoga in terms of practice as well as theory. The unique proposition is the combination of yoga and Ayurveda, which is being offered to the students so as to experience the effect of both together. These similar researches are being carried out together by their well-educated Yoga Gurus and Ayurvedacharya.
Have any question?
No money will be charged, feel free to enquire.
Images Gallery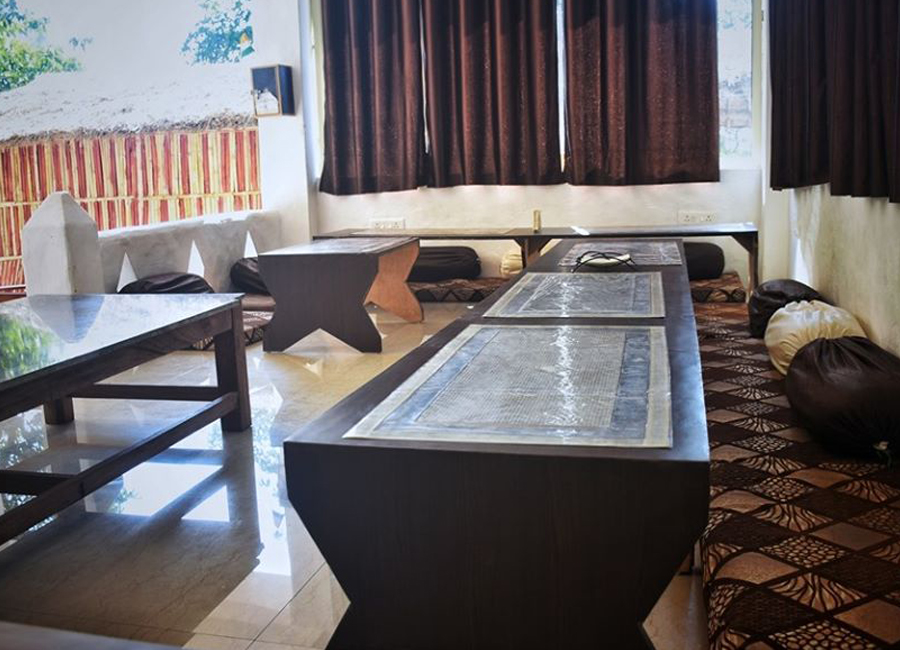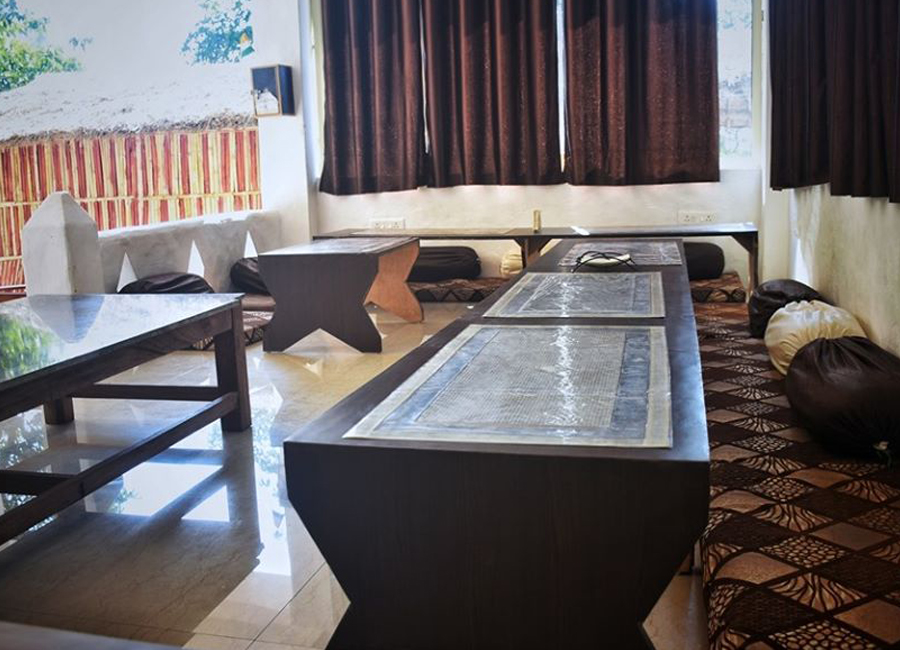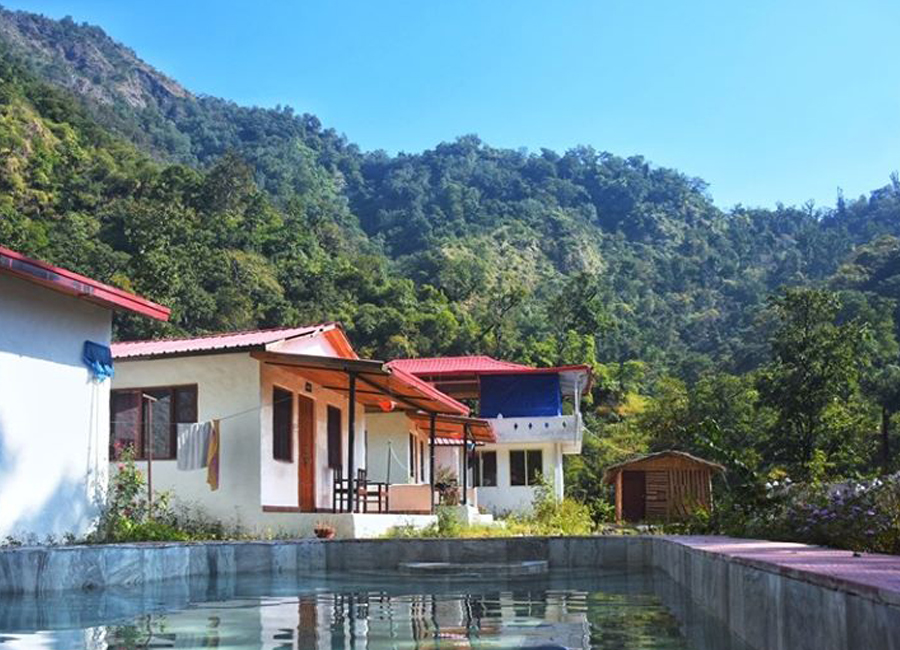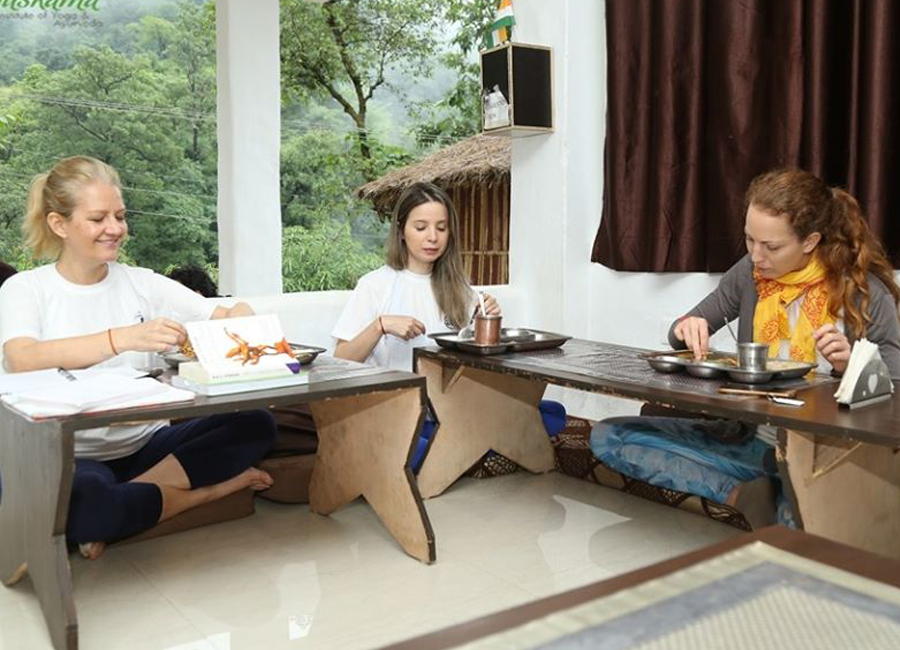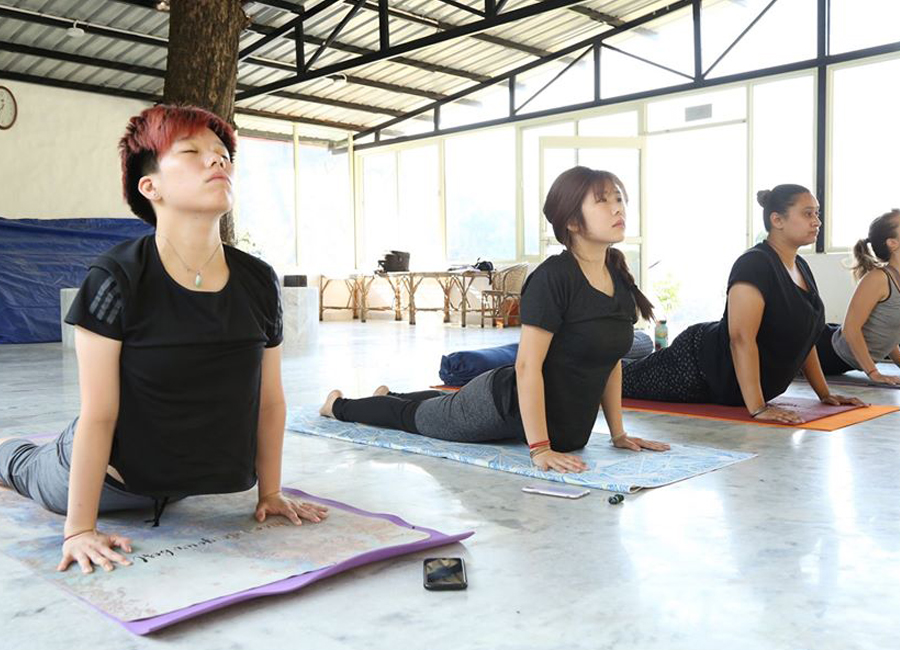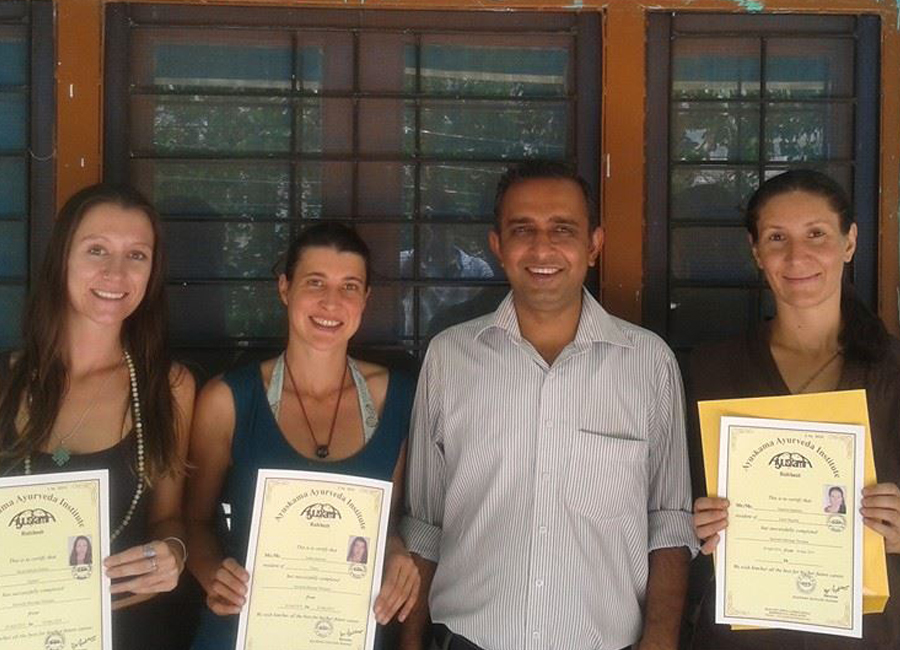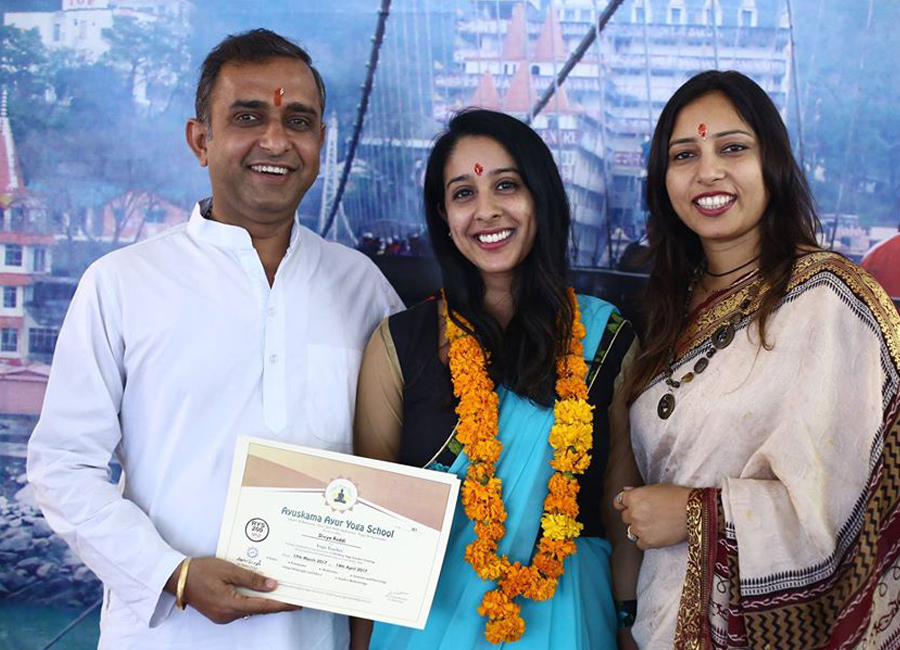 Program
This 200 hour Ayurveda Yoga teacher training course in Rishikesh India: This is an intensive programme for those willing to get training in Ayurveda and Yoga together. This course is specially designed to make students understand the concept of balance of mind, body and soul by following the principle of Ayurveda and Yoga together. The course includes study of combining Yoga and Ayurveda in a therapeutic way, learn to balance and transform yourself with traditional Ayurveda and Yoga therapies.
Food
For a better spiritual atmosphere the meals are cooked accordingly. So they offer 3 healthy meals (breakfast, lunch and dinner) along with accommodation. All meals are completely vegetarian, and they do not allow non-vegetarian. The cooking space is neat and clean which is supervised by the administration to ascertain healthy victuals. Cost of the food is included in the fee structure. If someone is eager to contribute in the cooking exercise, the school does welcome!
Accommodation
The accommodation is perfect for safety aspects. Having a better class residential and social standard. The environment is healthy and peaceful. The efforts are continuing to keep a regular improvement on the residential standards. The atmosphere also plays a vital role in learning.
Syllabus
Preview of the syllabus for Ayurveda Yoga Teacher Training Course
Learning different styles of yoga techniques like-traditional Patanjali, Hatha, Kundalini yoga, Shivananda, Vinyasa and etc.
Benefits of pranayama and techniques of breathing, bandhas, yogic Shatkriya / Shatkarma (the yogic way for cleaning).
Techniques of meditation and different types of meditation, OM meditation, etc and mantra recitation.
Introduction of Chakras, Kundalini, Nadis, Bandha and Mudras and with the benefits.
Hata yoga pradipika and patanjali yoga sutra.
Yoga and Ayurveda philosophy (eight limbs of Ashtanga yoga).
Ayurveda and the yogic way of lifestyle management.
Concept of Ayurveda, nutrition and the sattvic diet.
Learning benefits of each asana (posture) and also according to the disease.
Knowledge of modern anatomy and physiology for yoga.
Teaching yoga practice for perfection and self-confidence.
History of Yoga
Yoga - its origins, branches of yoga, sacred texts of yoga, yoga and Buddhism etc.
Yoga philosophy
Covering the background of yoga, Ayurveda and traditional texts (Yoga sutra of Patanjali, Samkhya philosophy, Charka Samhita, Bhagavad Gita etc.) Patanjali's 8 Limbs to the Path of Enlightenment, Ayurveda and yogic lifestyle (based on four principles of Yogachara-Sahara, Achara, vihara and vichara) and including ethics for the yoga teacher.
Asana
Yogic postures comprising of four hours of the daily schedule
Covering the learning of technique, training and practice. Includes the principle of instruction, demonstration, observation, assisting/correcting. Conscious training in concentration. You will be introduced to the authentic asana in a more comfortable way in the supervision of Yogacharya.
Shatkarma and Panchakarma
Shatkarma (Yogic way of detoxification):
Jala Neti
Sutra Neti
Dhauti (Vamana)
Nauli
Kapalabhati
Tratak
Panchakarma (Ayurvedic way of detoxification):
Vamana karma (Therapeutic emesis)
Virechana karma (Therapeutic purgation)
Anuvasana vasti (Oil / unctuous enema)
Asthapana vasti (Decoction based enema)
Nasya karma (Nasal administration of medicaments)
Concept of modern and Ayurveda anatomy and physiology for yoga
Covering both the understanding of conventional anatomy and physiology (body system, organs etc.) and Ayurveda physiology (kosha, prana, chakras, nadis etc. An in-depth study of posture, alignment, energetic and health benefits, adjustments, and modification.
Meditation
Developing your skills as a meditation teacher is an important part of filling your classes with rich meaningful content. The power of meditation is significant. There are a variety of different methods for developing a successful meditation practice you will experience during this course.
Pranayama (yogic breathing ) and Mantra chanting
Learn the science of yogic way of breathing for balancing your prana energy
Feel the dynamic resonance of Vedic mantra chanting
Ayurveda content - theoretical sessions
Introduction to Ayurveda
Definition
Unique features
Aim
Concept of health
History of Ayurveda
Learn the history of Ayurveda
Branches of Ayurveda
Learn the branches of Ayurveda
Basic principles of Ayurveda
Pancha Mahabhuta Concept
Tridosha Concept ( vata, pitta. Kapha)
Concept of Sapta Dhatu (Body Elements)
Concept of Mala (Waste Products)
Concept of Srotas (Body Channels)
Concept of Agni (Digestive Fire)
Concept of Koshta (Alimentary Tract)
Concept of Prakruti (Body Constitution)
Ayurveda yoga therapy
Basic of yoga philosophy
The integrated approach of yoga therapy
Yoga therapy according to disease
Yoga therapy according to body constitution
Ayurveda nutrition and cooking concept of Ayurveda nutrition and cooking
Prakriti (body - type) analysis.
Concept of Agni (digestive fire) and Ama (biological toxins).
Basic principles of Ayurvedic dietetics.
Preparation of different kinds of healthy recopies according to Ayurveda.
Know about herbs and spice used in Ayurveda cooking.
Home remedies with Ayurveda herbs & spices.
Preparations of food for Sansarjan Karma (post-Panchakarma food management).
Ayurveda Nutrition and diet management for different disease.
Diet and nutrition according to your body constitution and dosha imbalance.
Lifestyle management according to Ayurveda and yoga
Learn the management of lifestyle in Ayurveda and yoga
Ayurveda Marma (energy points) therapy
Learn Ayurveda Marma (energy points) therapy
Stress management therapy according to Ayurveda
Learn the therapy of managing stress
Introduction to pulse diagnosis
An introduction to pulse diagnosis
Commonly used oils and herbal products
Get to know the oils and herbals products that are commonly used
Ayurveda Content - Practical Sessions
Abhyanga (Ayurvedic Body Massage)
Elakizhi (Bolus Bag Massage with Medicinal Leaves)
Podikizhi (Bolus Bag Massage with Medicinal Powders)
Navarakizhi (Bolus Bag Massage with Medicated Rice& milk)
Udvartanam (Massage with Medicinal Powders)
Pizhichil (Medicated Oil bath)
Shirodhara (Oil Treatment for the Head)
Thakra Dhara
Ksheeradhara
Shiro Vasti
Karna Pooranam (Local Treatment for Ear Problems)
Netra Tarpanam (Medicated oil treatment for the Eyes)
Katee vasti (Local Treatment for Low Back Pain)
Greeva vasti (Local Treatment for Neck problems)
Janu vasti (Local Treatment for Knee joint Pain)
Herbal Steam Bath
Ayurvedic Feet Massage
Shiro Abhyanga (Traditional Indian Head Massage)
Ayurvedic Face Massage
Nasya (Nasal Medication)
What's Included
Yoga course material
Daily pranayama and meditation
Free Ayurveda pulse diagnostic consultation
Yoga Alliance USA certificate
3 times a day Ayurveda diet
27 nights accommodation
2-3 herbal teas a day
3 meals a daye difference and develop a program for the communities that can be implemented.
How to Get There
By Airplane
Please book your flight to arrive at Indra Gandhi International Airport (DED), from there you can take a flight to Jolly Grant Airport (DED).
By Bus
From Indra Gandhi International Airport (DED), you will have to take a taxi to ISBT (Inter State Bus Terminal). From there you can find many governments and private buses to Rishikesh.
By Train
The nearest railway station is Haridwar railway station. From there you can find many cabs and buses to Rishikesh
Cancellation Policy
The reservation requires a payment of 20% of the total price.
​​​​​​​
If the booking is cancelled one month (31 Days) prior to the start of the retreat/course you will get 90% refund of the booking amount.
If the booking is cancelled 30 to 15 Days prior to the start of retreat/course, you will get 50% refund of the booking amount.
No refund will be given if the retreat/course booking is cancelled less than 15 days prior to the start of the course. Although we can adjust the 50% of your paid amount to any other retreat/course you book with us in future.


The remaining amount shall be paid on arrival to the course/retreat location.
Teachers & Staff
Retreat center not mentioned any teacher or staff yet!
Similar Courses & Retreats